Partner content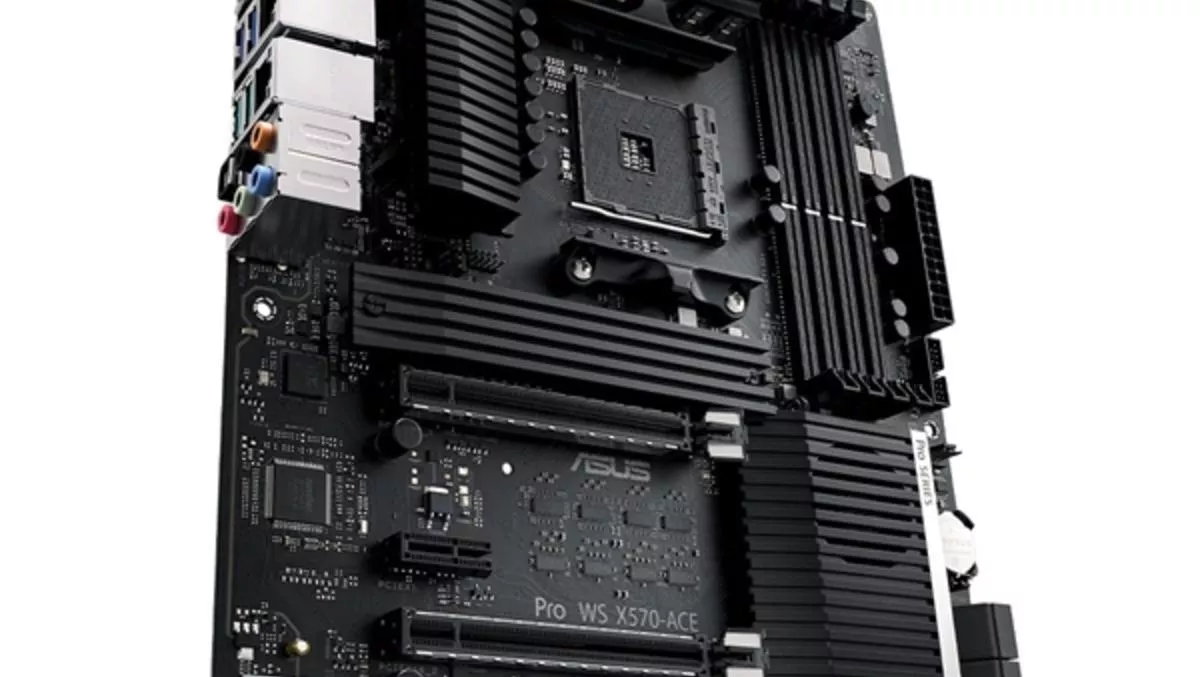 Hands-on review: Ryzen 3000 meets ASUS PRO WS X570-ACE workstation
FYI, this story is more than a year old
The Ryzen 3000 series processor has finally launched. Equipped with superior clock-for-clock performance, more processors cores and great energy efficiency, the long-lost crown is finally back to the hands of AMD.
AMD finally overtakes Intel in the pioneering technologies such as PCIe 4.0, something AMD has been aiming for since the launch of AMD64.
This is not only a gamechanger, it's an all-new revolution for modern personal computing.
AMD offers a wide variety of Ryzen processors under the 3000 series family, from the ever-popular quad-core with Vega graphics, all the way to the sixteen-core Ryzen 9; something that was never available for the mainstream platforms.
Despite AMD offering backward compatibility through AGESA updates to motherboard manufacturers, strict hardware criteria still needed to be meet for these processors to shine at their fullest.
The choice of motherboard is not as simple as picking up anything off the shelf.
In the lab today is the PRO WS X570-ACE, a motherboard specially aimed at being used where massive core counts are needed the most - in a workstation.
Mission-critical applications such as content creation and deep learning requires intensive processing power and high precision system memory to compute.
The PRO WS X570-ACE is based on the solid foundation of an 8-layer PCB, forming a super highway for the data to travel accurately and effectively.
It is also one of the rare motherboards equipped with the official support of ECC (Error Correcting Code), assuring that all data is handled with extreme accuracy.
A set of digitally controlled 12+2 IR3555 power stages are in used in a teamed formation to feed the Ryzen 3000.
This provides the fastest delivery of stable power in preparation for the heaviest transient change of power draw from the highest core count processors; with or without overclocking.
ASUS workstation motherboards have been well-known for their expansion.
PRO WS X570-ACE is no exception.
Supporting up to 3x PCIe 4.0 x8, 2x M.2, 1x U.2 and 5 x USB 3.2 Gen 2, the PRO WS X570-ACE is ready for all modern expansion needs.
While Intel platform workstations generally has out-of-bound management capability through IPMI, PRO WS X570-ACE offers the alternative with its Personal Cloud Network Controller, the Realtek RTL8117.
This enables IT admins to easily monitor, install, update, diagnosis or even remote in and resolve issues on this workstation as if they are sitting in front of it.
Where there is power, there is heat.
These powerful components are also the source of critical heat spots on the motherboard.
Extensive number of highly-effective heat spreaders with unidirectional fins are used, putting every bit of airflow circulating in the chassis to the best use.
A custom Delta Superflo fan with a unidirectional air duct is there to look after the rather warm X570 chipset as well as the lower M.2.
Taking into account the critical needs of multi-GPU environment, ASUS has even prepared a 2-Way VGA Holder.
This helps to hold the graphics cards in place, while offering direct airflow for graphics card under a heat-critical sandwiched multi-GPU environment.
To minimise the irritation of fan noise, all fans can be carefully calibrated, tuned and managed by ASUS's FanXpert 4 engine, with or without software.
Ryzen 3000 family is no doubt a home run by AMD.
If you're looking to build a workstation with the powerful Ryzen 9, the ASUS PRO WS X570-ACE should definitely be on your shopping list.
Related stories
Top stories