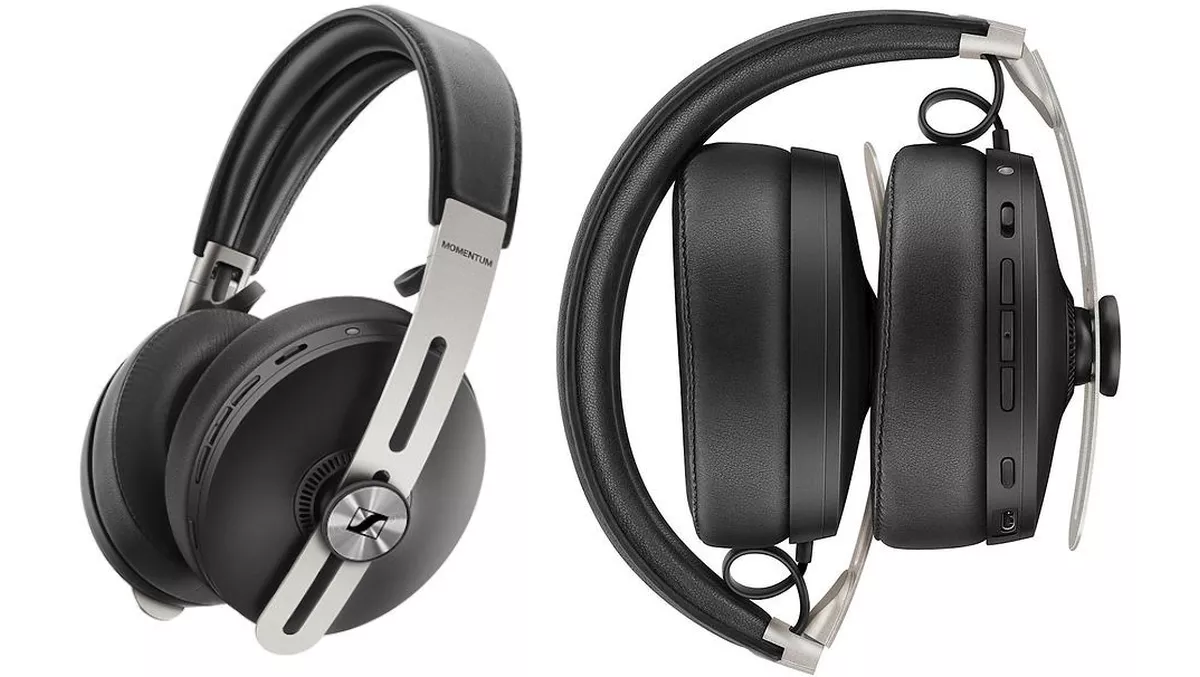 Hands-on review: Sennheiser Momentum Wireless Headphones
By Owen McCarthy,
Wed 11 Dec 2019
FYI, this story is more than a year old
Nothing gets me quite as excited as reviewing a brand for the first time, and in this case even opening the box was a revelation. Nestled securely in foam packaging was a gorgeous zip-up bag, with the Momentum Wireless Headphones safely tucked inside. Pairing to my phone took mere seconds, as I'd already downloaded the app.
These headphones are made for use on the go. They have a snug, solid and very comfortable fit. With the handy bag and foldaway construction, the Momentum Wireless is perfect for going you to the gym, on your run or as you make your way through your workday. I'm estimating I have doubled my coolness factor by wearing them, because they have to be one of the best-looking headsets I've seen.
Controls are safely at the rear of the right-hand headphone, where you're less likely to inadvertently hit the wrong switch. They come with two interesting modes, active noise cancelling and a "transparent hearing" setting that you can access by holding down the sliding power button. Instantly your hearing is restored, so you'll avoid stepping in front of moving automobiles, sweaty bodies in the gym and the like.
The double beep tells you that Transparent Hearing is active, and a single beep lets you know you're back in noise-cancelling mode. When in foldaway mode, the power is automatically switched off. Likewise, your sound will pause when you place them around your neck. Another nifty feature is the ability to be connected to two devices at once. If I'm listening to Led Zep's Immigrant Song on my laptop, it will pause when a phone call comes to my phone. How cool is that!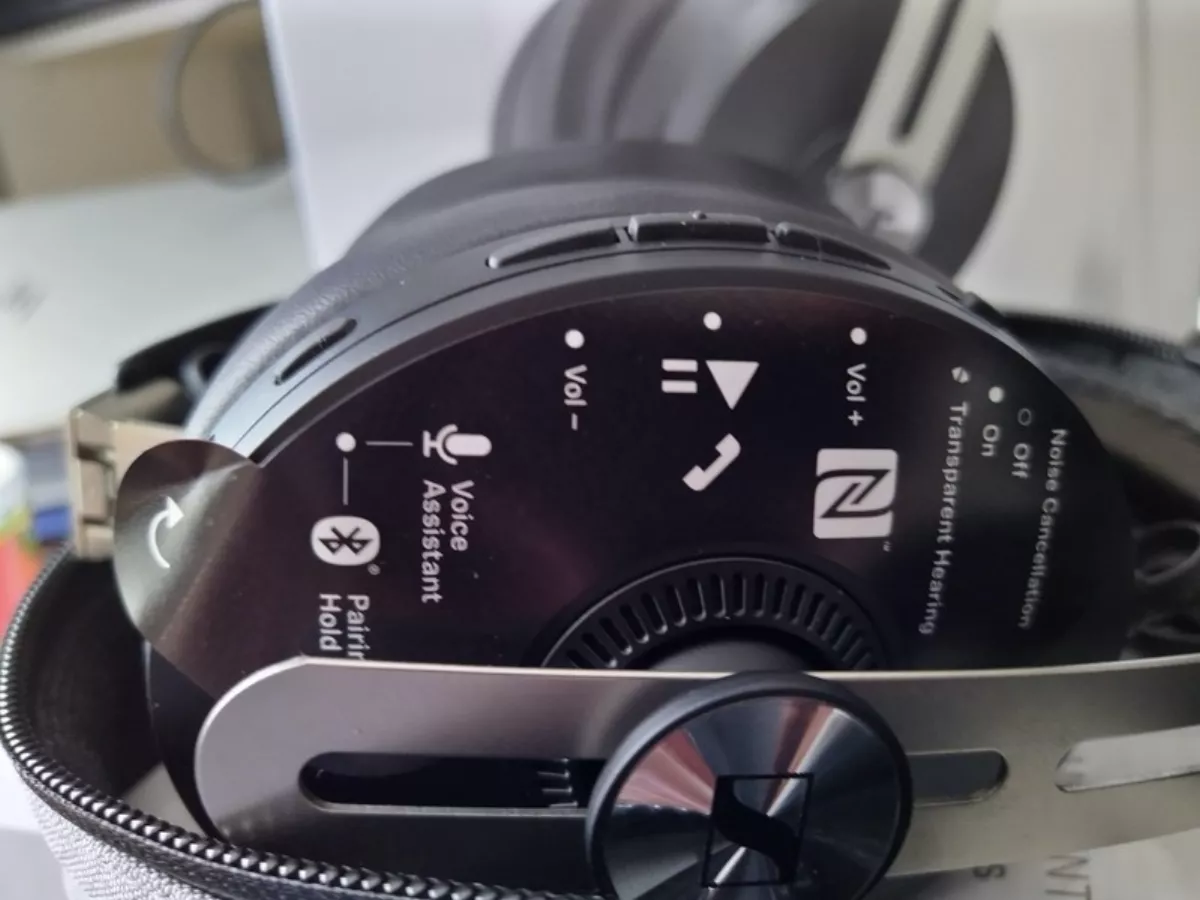 Experience
1. Phone calls: When I made my first phone call, I was taken aback by the sound quality, which has to be the best I've experienced using a Bluetooth headset on the phone. The noise cancelling even dampened out the tweeting birds outside, eating the seed on our newly sewn lawn.
2. Music: I'm yet to find a musical genre that the Sennheiser Momentum won't handle. I've played John Denver, Ella Fitzgerald, Neil Young, Ed Sheeran and the Beatles, and now I'm going to try my favourite Eminem song, Stan (feat. Dido, of course) and it even handles the transition from a tinny transistor to the full-blown stereo experience. You can even hear the pen scratching on the paper. It's a hot December afternoon, and I've had the headset on for over three hours, and they feel really comfy.
I discovered that even in another room, Sennheiser found my iPad and carried on where I left off a couple of days ago. In the meantime, I've connected to several other devices, including the Android phone I just unpacked for another review.
Making things easier is a removable label clearly showing me which controls are which. Obviously you can easily peel it off when you feel you can confidently use the controls without looking. I'm amazed at how easy it is to locate the correct button, even when wearing them. I've had fun switching from "transparent" to "noise cancelling" mode, but for users with a significant other, I recommend caution when applying this highly useful function. I'm lucky my desk is by the window, meaning I see people walking to the door, because I'm oblivious to the chiming of the doorbell.
The Sennheiser Momentum are the first headset I've used where I can remain connected to two devices at once. This meant that when my chief editor phoned to offer me some constructive tweaks to another review, I had no choice but to listen, because the music stopped soon as the phone rang. It didn't matter to the Sennheiser that I was listening on one device. And look, the next day the song picked up where I'd paused!
I played Sennheiser's video clip, which neatly summarises my experiences to date, albeit with an American accent and an actor who's no match for my visual presence. The beauty of being able to adjust the mode according to your surroundings, pausing by hanging the headset around your neck and then pick up where you left off is a novelty that still hasn't worn off.
The Sennheiser Smart Control App has useful, easily followed graphics showing you how to control your calls, move to the next track, even demonstrating how to link your headphones to the Tile App so you'll never have to worry about losing them. The app also manages firmware updates. Active Noise Cancellation, Transparent Hearing and the Equalizer are all controlled via the app. Smart Control also keeps track of your battery level. The very nice built in AI will tell you the battery level when you power up.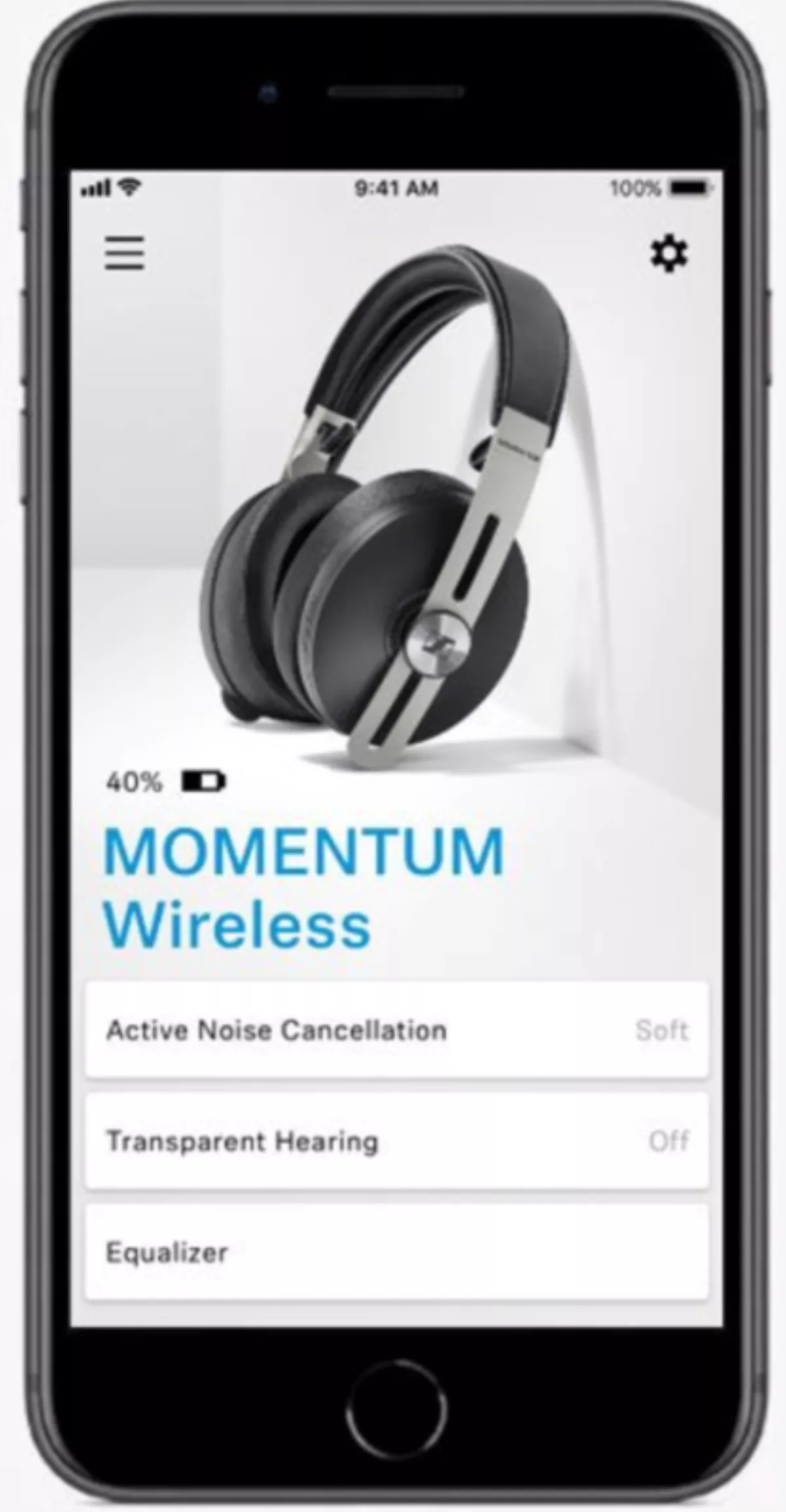 Currently retailing at $649 according to Pricespy, you are definitely getting a lot of bang for your buck. The built-in Tile link will have you breathing easier when you're on the go, which is where the Momentum is designed to operate. Sneakily peeking at my peers' reviews, the only negative I saw mentioned battery life. My experience has been that one charge got me through about three days, with the headset living on my ears for a goodly proportion of the time.
This must be one of the pricier headsets I've reviewed. It's also one of the most fully featured, with the best sound quality I've struck in quite a while. With the ability to operate and switch scenarios at the push of a button, I suspect that Santa will be pushed to keep up with demand this Yuletide season.