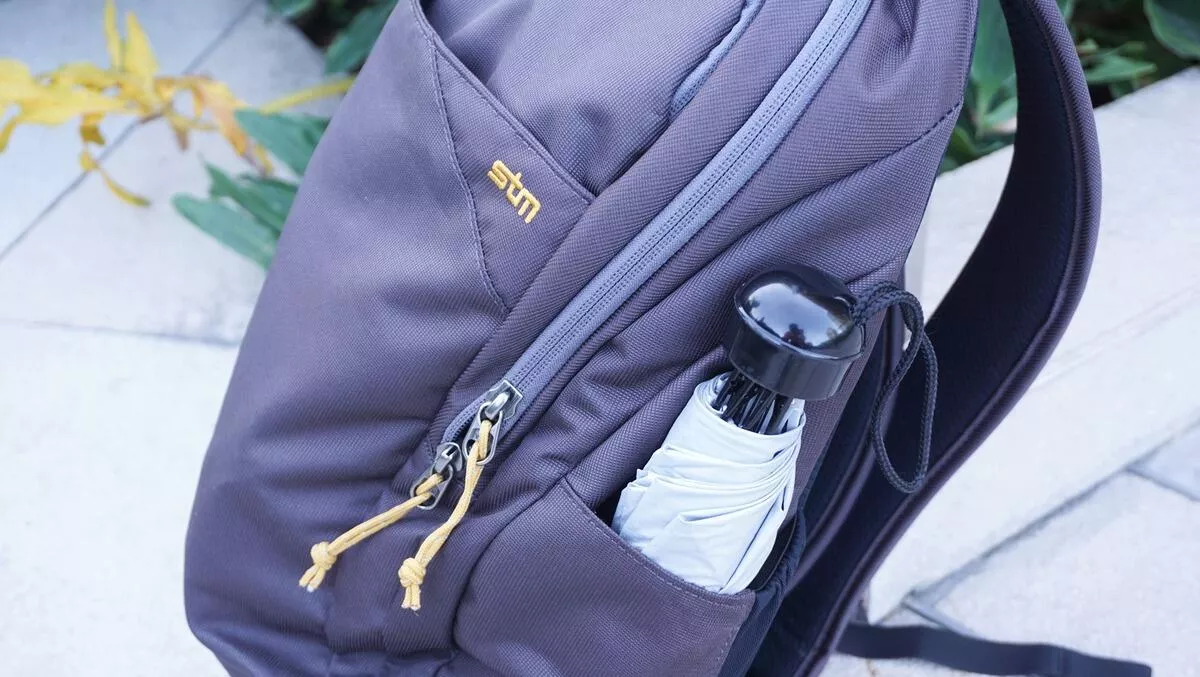 Hands-on review: STM Prime 13' laptop backpack
FYI, this story is more than a year old
I must admit to being a bit lost in regards to laptop bags. They seem to be too large or too small, too boring or just plain weird.
This bag is quite different, but not extreme.
It's a backpack, so has two comfortable straps. I'm very tall, and they both extend plenty long enough for me, yet can tighten right up for the smaller owner.
Pockets on each side of the bag hold a small drink bottle, plus are tight enough against the body of the bag to act as additional pockets.
It has a clever cushioned back panel that your back is pressed against. It's made of 3D foam cores with a soft mesh fabric and has an air channel down the middle for extra ventilation.
The external fabric seems really durable and is water resistant.
Two outside pockets give you options for storage. With a smaller one fleece-lined for mobile phone or sunglass storage with the larger an open pocket without a zipper. This would be perfect for holding a few tourist maps when exploring a new city.
It's designed for 12 to 14" laptops, with my 13" version fitting in perfectly. To protect your precious laptop, it has a padded sling, which suspends your device from the floor of the bag and hitting the ground when you throw your bag down. The bottom corners of the sling have extra padding.
Inside it also has a plethora of pockets, for cards, chargers and even a zip up one for precious things like car keys.
It comes in four colours.
This is a great bag; it's very useful as a day bag with your laptop safely stored. It's comfortable, stylish, light and compact. Plus it comes with a lifetime warranty. Great job STM, another quality product.