Partner content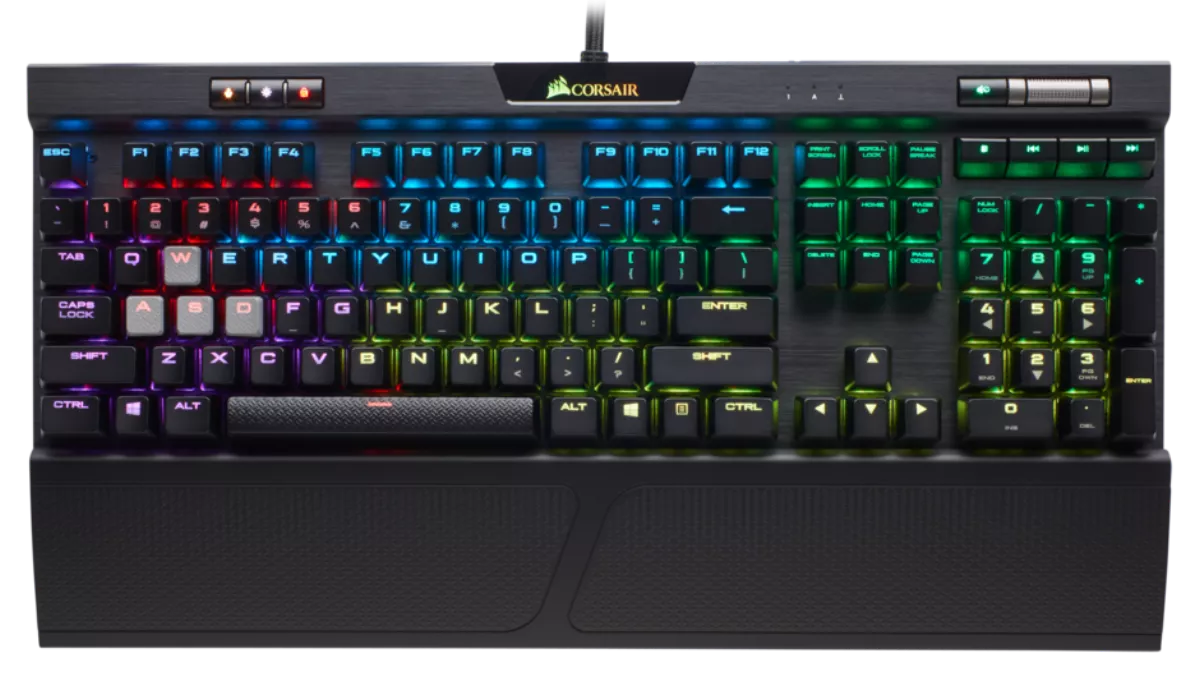 Hands-on review: The Corsair K70 RGB Mk.2 Mechanical Gaming Keyboard
FYI, this story is more than a year old
Oh boy! I love my K63 Corsair keyboard, but after typing a handful of words on the K70, I've become a newly devoted fan. The same mechanical feel which allows for a greater feeling of control also promotes the health and well-being of all your phalanges, from the distal through to the carpal. Your digits will be sure to thank you for keeping them in tip-top health, and you will appreciate endless hours of fun without suffering from fatigue.
Since I began reviewing in earnest, Corsair's products have stood out on several fronts. I admire great engineering, and I admire it even more when I can see the thinking that has gone into a product.
From the wrist-rest through to the iCUE (Corsair Utility Engine) Software, the Mk.2 version has features that are a step up from other gaming keyboards. You will love the non-slip textured feel used on the space bar and the wrist pad. (Yes, I'm still unsure what I should call the wrist-reliever). Serious gamers will also love the textured keys that are included. These are the Q, W, E, R, F, D and S, D, W, A keys along with the key removal tool.
The iCue software is a simple affair to download and enables control of all your Corsair Gaming devices. The addition of the K70 will complement the Scimitar Pro gaming mouse and the Void Pro headphones that complete my gaming ensemble.
The USB 2.0 "pass-through" port on the keyboard means I can easily connect my other gaming devices. Downloading the software and firmware update took no more than a couple of minutes and a restart, and I am ready to rumble! You hard-core gaming types will love the OSD (on Screen Display) settings which include settings for several games.

Corsair states that "iCUE is the most powerful CORSAIR software ever, combining control for peripherals and components into a single interface" and it's well worth checking out the iCUE web page to see just what you can do. From setting up colour profiles on your gaming box through to customising your lighting, iCue will give you the power.
The moment of truth has arrived and it's time for me to pause now, for a day or three, and to investigate a number of games so I can give my readers the insights they demand on any product. Spending your days solidly playing games is a small sacrifice, which I gladly accept.
I've been playing a shoot-em-up game that didn't actually require much keyboard interaction, but now that I'm warmed up, I'll be rearing to see how swiftly my warmed-up phalanges fly over the keys after lunch!
That's the thing with mechanical keyboards. They allow for much longer game time because your fingers don't get tired. For reasons I don't understand, the positive feel and greater key travel translates into fingers that warm up, stay that way, and don't build up all that lactic acid that you get with our slimline keyboards with virtually zero key travel.
I'm sure biomechanical specialists will be able to explain it, but at this juncture I should draw attention to the nifty and comfortable wrist rest, with its lightly textured and grippy feel that ensures that even as the game heats up, your sweaty palms will remain securely positioned. From an ergonomic viewpoint, it also creates the perfect positioning for your hands. I did notice a slight twinge in my left wrist, which I put down to recent lack of gameplay, as I've been forced to concentrate on more serious product reviews.
The Corsair K70 has won me over. I love my smaller K63 cousin, but the K70, with its numeric keypad, built in sound control, and even greater comfort is a logical step up. It's so comfortable I'm inclined to use it with my laptops.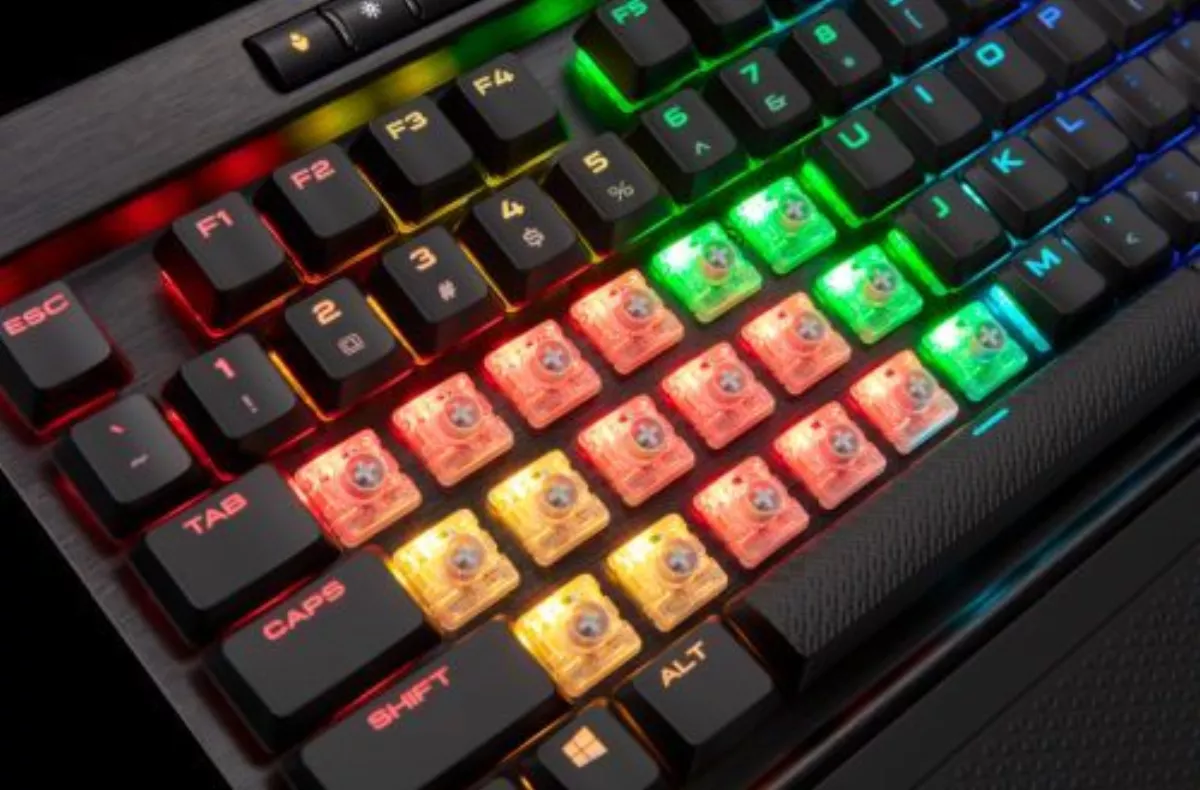 Gamers will love its compatibility with all the major games and coupled with the iCue software (which is now available as a Beta for Macs by the way) will provide prolonged gaming precision and pleasure.
Gaming aside, this keyboard is great for those of use who spend endless hours typing away and will ensure you maintain healthy digits and an ergonomic posture. Couple it with a gaming mouse like the Scimitar Pro and you're all set for endless hours of gaming fun an office productivity. Be sure to check out Corsair's gaming solutions here. Keep them in mind if you need some relief from that dastardly OOS, and as Corsair say, you'll be happily able to "type all day, play all night."
Related stories
Top stories