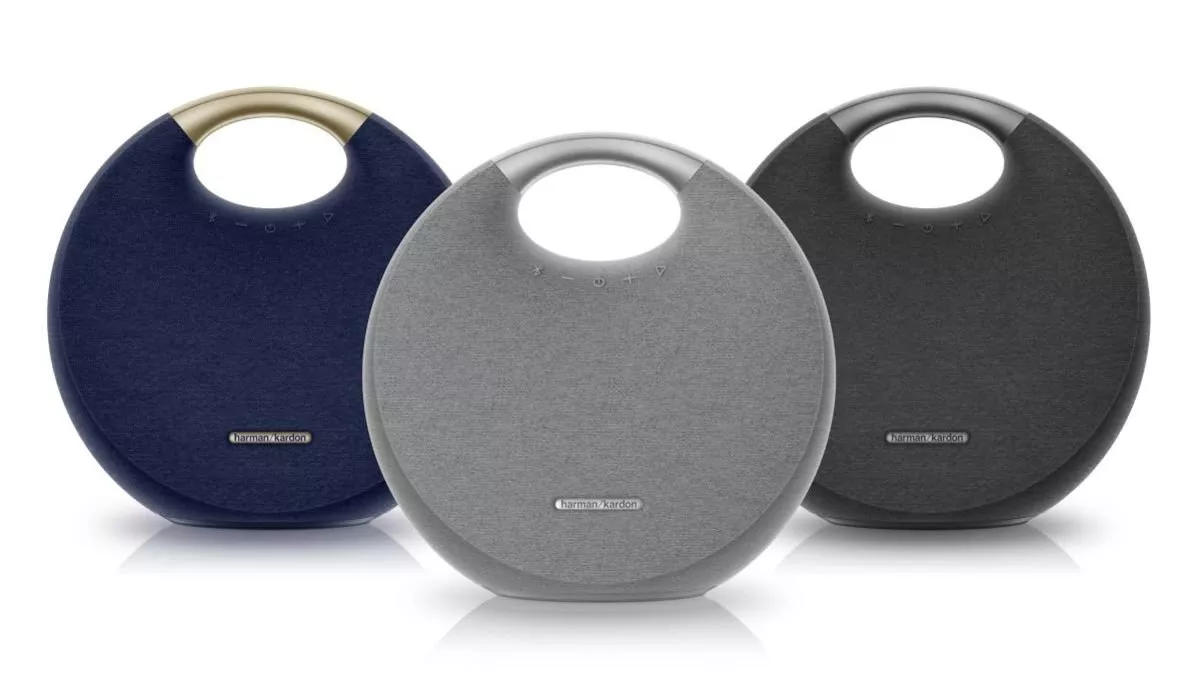 Hands-on review: The Harman Kardon Onyx Studio 5
FYI, this story is more than a year old
The world of mobile speakers is continually changing, and Harman Kardon have what I can only describe as a comprehensive range of speakers to meet all manner of tastes and requirements. From poolside barbecues to church services, these mobile sound stations have you covered. If you read my earlier review about the Allure Portable, I can assure you that the Onyx is different but is equipped with the same gorgeous sound.
Style wise, the Onyx Studio is obviously designed to be taken places. With its almost upholstered appearance and the handy carry-handle built in, it makes quite a different statement to other speakers. I've been used to cylindrical speaker, but this reminds me more of a bowling ball. While oval in shape, the base flattens out to ensure stable setting down wherever you choose to do so.
The interface can be described as 'subdued' with a tiny LED which lets you know the status by the colour and rate that it blinks at you. The control panel consists of similarly subdued buttons in the shape of a Bluetooth, power, plus, minus and play symbol. If you're slightly myopic, you'll need to search to find them. Just go up from the Harman Kardon badge on the front, and if you've reached the handle, you went too far!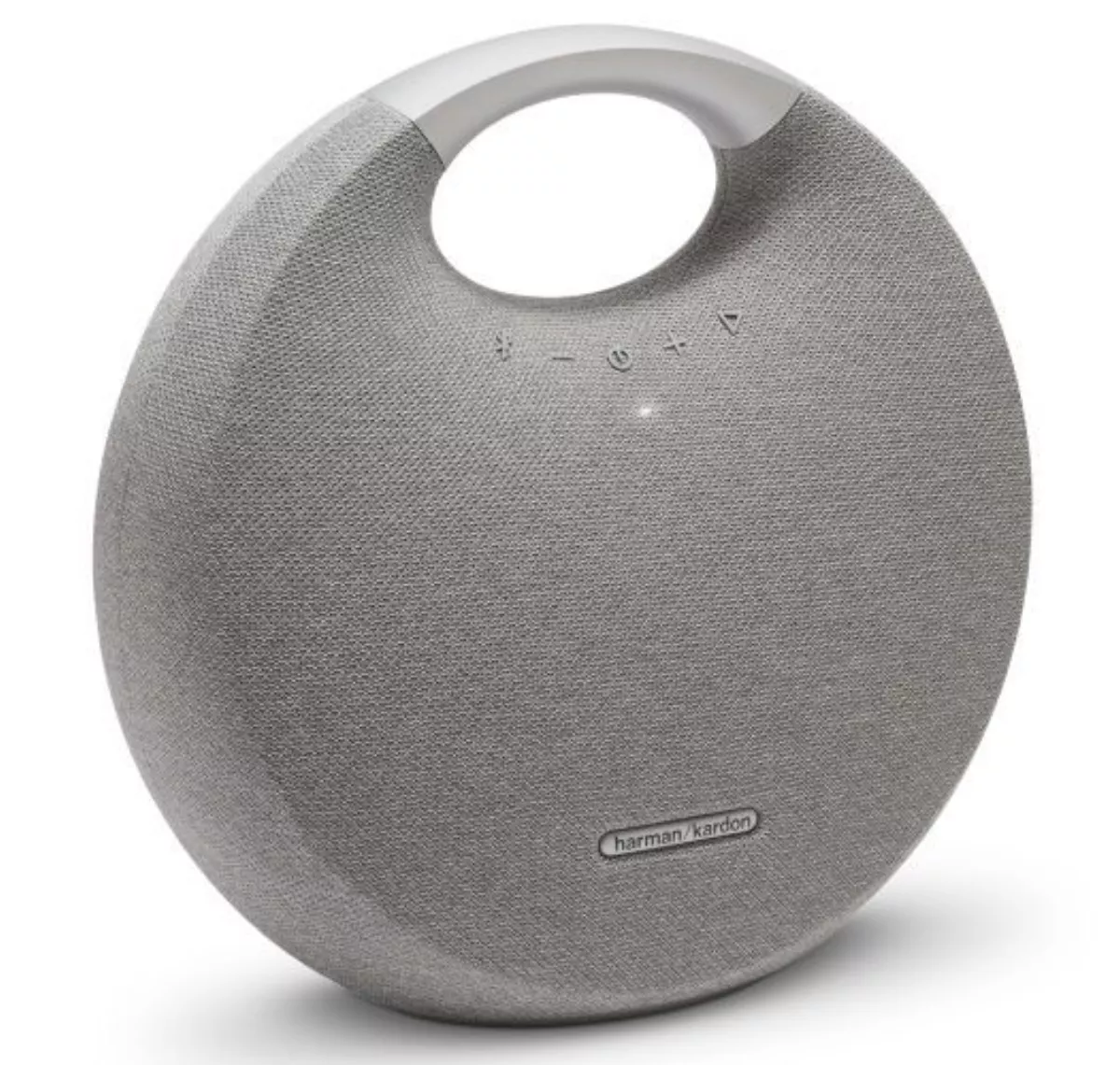 Five hours of charging will deliver up to eight hours of playtime, according to the specifications. Those of you wanting to generate more sound will be pleased to know that you can pair two of the speakers together. While not true stereo, the sound quality will definitely be enhanced if my experience with just a single speaker counts for anything.
Mine has sat comfortably on my desk for the past few days, taking up not much room, which is just as well given the fact that my work area would give Marie Kondo nightmares. The Onyx Studio 5 comes in three colours, blue, grey or black, so choose carefully if you are aiming for the Feng Shui effect. The black model fits nicely into my décor, but even more, it has rocked my world.
I've spent far too much time discovering some new musical experiences on YouTube, with my most recent finds being Reina del Cid, Josh Turner and Allison Young. Look them up; you won't be disappointed. Allison's tones come through beautifully, and the acoustic accompaniment brought tears to these old eyes. Josh does a lot of collaborating, and they do some fantastic covers, from The Eagles to Clapton to Jim Croce to The Beatles to my beloved Buffalo Springfield.
Their version of Croce's "Operator" has some lovely combinations of acoustic and electric, and the Onyx Studio 5 produces lovely tones that allows you to hear the harmonies, the individual instruments all equally clearly. Listening to these youngsters enabled me to listen to a range of styles from bluegrass to rock to country to heavy metal, all coming across equally well. Make sure you check out Reina del Cid's "Bernadette" too. She just doesn't do covers; she writes her own music. Google it and you'll see why I've fallen in love with their sound.
The only issue I had with the Onyx Studio 5 was the sound. When I connected from my laptop, I was literally blown away. There is no doubt plenty of volume to please those with no regard for their tympanic membranes, but I'd like to keep what's left of my hearing for a while longer.
Aesthetically, the Onyx Studio 5 will not please everyone, but the sound will. Wouldn't it be great if you could mix and match when it comes to pairing? I suppose there are reasons why that isn't currently possible, but for those of you who have a good reason for laying out the cold hard credit card on two of these, go for it. You can keep one in the living room and one in the drawing room. They will be sure to fit in with the décor and better still, to enhance your listening pleasure.
Related stories
Top stories