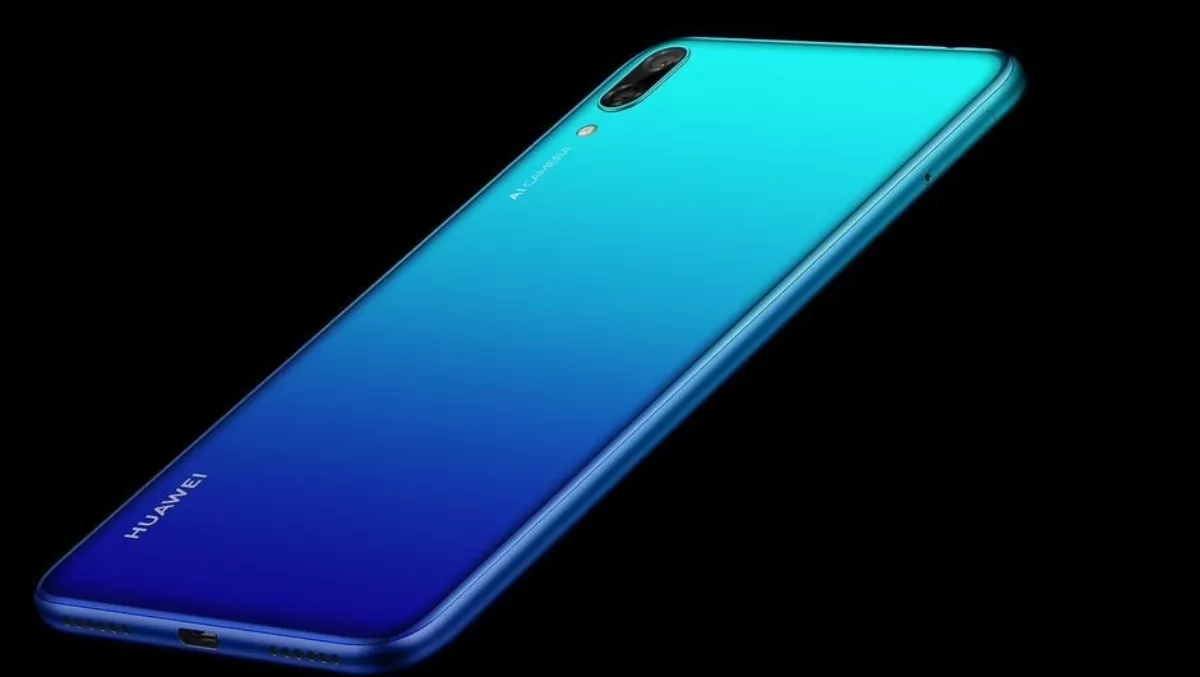 Hands-on review: The Huawei Y7 Pro 2019
FYI, this story is more than a year old
This is the first Huawei model I've ever reviewed and already I'm feeling as if it knows me well. An app called Phone Clone transferred my data and contacts in mere moments. As I write, it's downloading the apps I had on my iOS device after recommending the Android equivalent, based on usage.
Yes, I'm guilty of filling my phones with a plethora of apps that I instantly forget about. Huawei seem to know which ones I really need. Consequently, I only downloaded 29 of the 50-odd most used.
There's a familiarity about the Android interface which means that I haven't really missed iOS all that much. However, the Y7 Pro has some outstanding features that can only be described as way cool.
AI Camera: The Y7 Pro is equipped with a dual AI 13MP and 2MP rear camera and a 16MP front camera. As I began taking selfies you won't be surprised to read how I was immediately drawn to "Handsome" mode. Improving on perfection is a tough ask but Huawei have risen to the challenge.
AI technology in this instance provides an almost intuitive understanding of what I'm most likely to do. Those of us who like to look at our histograms of each photo, checking on white balance, colour temperature and so on, will love this feature. As Huawei put it, there is really "No need to edit your photos because your selfies are already tailored to reflect the most beautiful you.
I've included one of my better selfies so you can see what I mean. Already I can hear your comments, "Even handsome mode won't help him," but I suspect that, like my earlier art-work, it will end up on the editor's cutting room floor. Try and imagine me as somewhere between James Corden and Brad Pitt, and you'll get the idea. (Ed's note: Surprise, you made it! How could we resist such a handsome charmer.)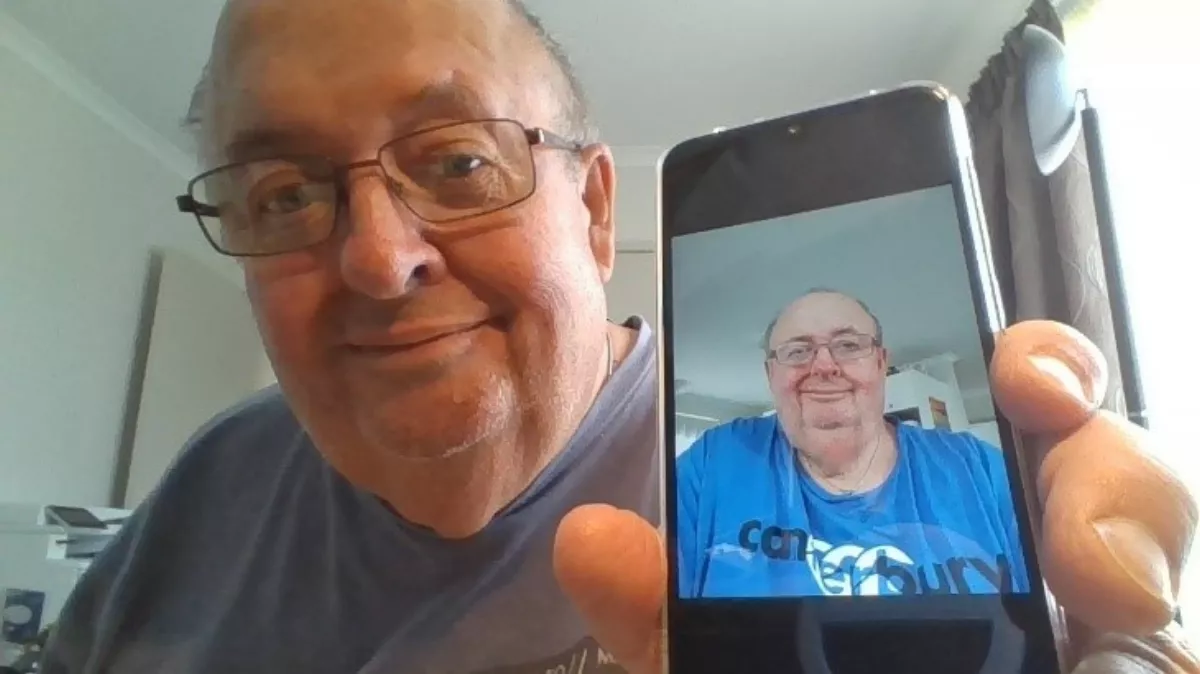 Battery: Although I haven't really punished the Huawei, it has been my constant companion all week. I've been impressed with the battery life, which has managed to last two to three days between charges. According to Huawei, its 4000 mAh battery is equipped with AI power-saving technology that helps to extend battery life.
Specs: The Huawei Y7 Pro will take up to 512GB MicroSD card. I've installed a 32GB high-speed card. The card holder allows you room for Dual SIM cards as well as the Micro SD card, and I'm using all of them. I opted for a 32GB UHS-1 card, intended for use with mobile devices. The Dual SIM interface was child's play to navigate.
Equipped with a Qualcomm 450 chipset SDM450 8xA53 1.8 GHz, the Y7 Pro has 3GB of RAM and 32GB of ROM. Huawei point to the Y7 Pro's multitasking capabilities, and so far, it's handled everything I've thrown at it without a hiccup. I was impressed with how quickly my long list of apps were installed, while I carried on exploring the built-in features.
Protection: These days you need to ensure that your device and data are protected. My personal choice has been Norton, a good solid platform that works away in the background and includes packages that cover all my devices. There are plenty of other highly rated apps to choose from, and I did notice that Huawei include a freeware version of AVAST. There has been plenty written about how users are so careful with their desktop and laptop devices. We all need to remember to apply the same care to the security of our mobile devices, especially in this day of universal roaming.
Getting around: I'm always reminded of my firmly planted roots in the iOS world, but Huawei have made things very easy for me. In less time than it's taken to write this paragraph, I connected to two printers and scanner. I've also checked that my browsing history has followed me from my other devices. Navigating the screen environment is a simple matter of finger-swiping.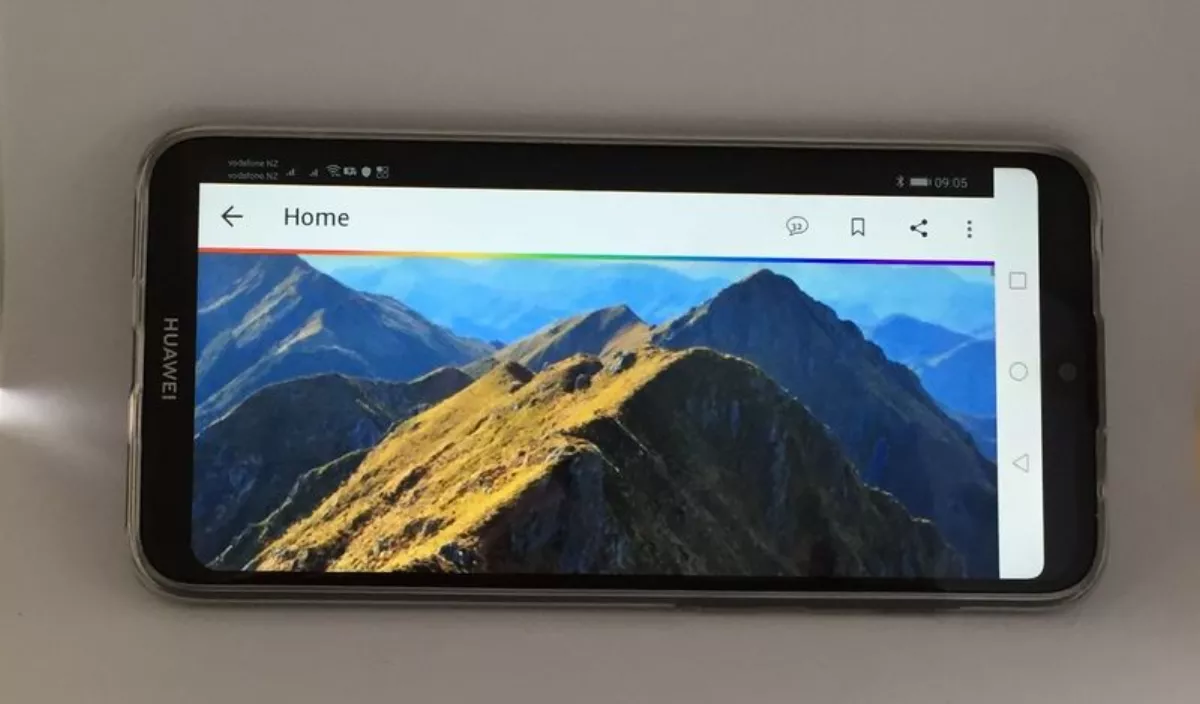 The 6.26" Dewdrop display boasts a 1520 x 720 HD + IPS display, which translates to clarity and a simple to use interface. Currently I'm busy organising my apps into folders. This has the added advantage of not having to move between screens to connect to the right app.
Conclusion: Huawei are renowned for providing value for money. Currently retailing for around $340, the Y7 Pro will have you wondering how Huawei have priced it so competitively. With its sleek black finish and smooth styling, you'll enjoy the ease of use and slimline good looks.
Huawei promises that it will feel comfortable. I have enjoyed its smooth feeling, with my stubby fingers navigating the keyboard with ease. The Face Unlock function makes logging in a simple and swift affair. If you like a larger screen and want features you'd normally find in only the expensive brands, look no further.