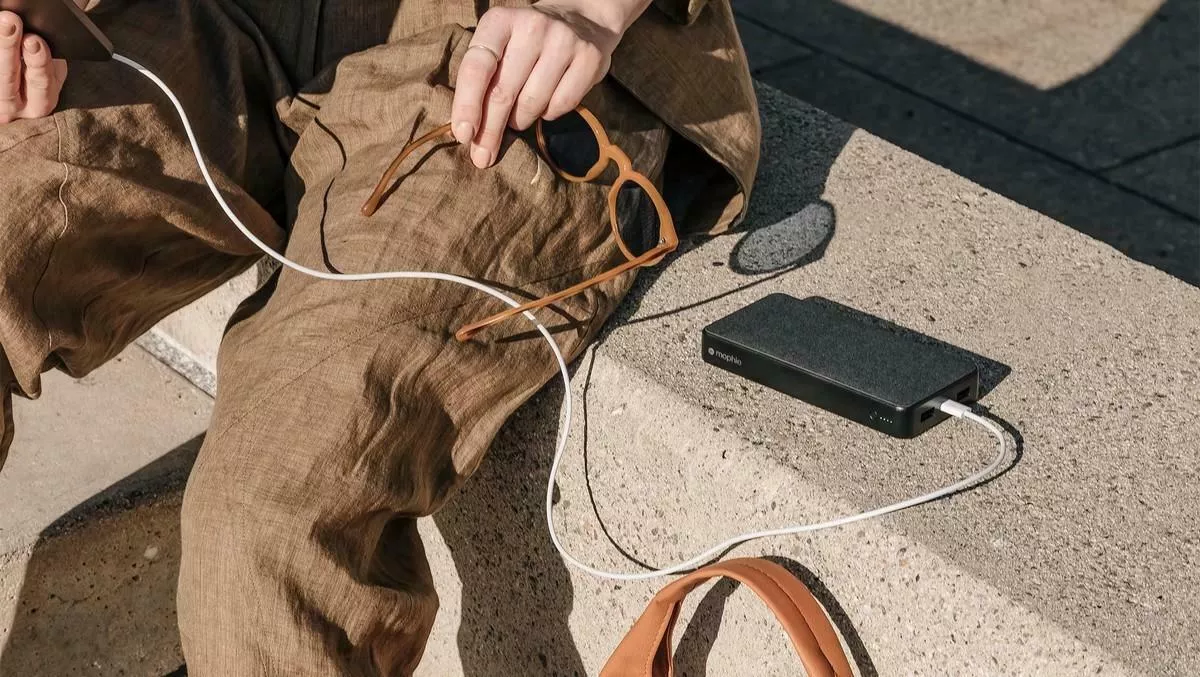 Hands-on review: The Mophie Powerstation XXL
FYI, this story is more than a year old
We live in a day and age where we are all emotionally attached to our devices. I am not ashamed to admit how important it is for me that all my devices are fully charged any time I need them.
While lots of us have dedicated night charging stations and charging routines that guarantee our devices last us through the day, it is hard to maintain that when travelling.
This why is it important to find a reliable power bank that is strong enough to provide that stability. I took a look at the Mophie Powerstation XXL to see if it was the best choice to keep my devices charged while on the go.

The Mophie Powerstation XXL has a 20,000 MAH battery that is capable of providing up to 73 hours of battery. It can charge up to three devices at the same time via one USB-C and two USB-A ports.
The USB-C port and one of the USB-A ports are 2.1A and they are as fast as 12W chargers while the third USB-A is only 1.0A.
The USB-C port can be used both to charge the Powerstation as well as use it to charge other devices. The device also has a four-light LED power indicator that displays the charging status, as well as the current battery life.
The Mophie Powerstation is encased in an elegant colour matched fabric finish. This makes the product feel like a quality product. It gives the device an edge over other metal and plastic portable batteries.
One of the best things about the Mophie Powerstation is that for a battery of that size, it is not too heavy. The unit weighs 435 grams and is 77.5mm x 159mm x 23.2mm in size. This fits perfectly in any backpack. The unit comes in the box with a small USB-C cable and a user manual. The USB-C cable can be longer; however, at the end of 2019 it's almost a given that everyone has heaps of USB-C cables lying around.
I personally carry around my phone, Apple Watch, iPad, AirPods Pro and Nintendo Switch. The Mophie Powerstation XXL does what it promises. The Box states 74 hours of battery life, and that is about what you get.
I was able to charge my iPhone twice with no problems. I. was able to play on my switch for four hours while connected to the Powerstation XXL. I was also able to charge my iPhone, Nintendo Switch and Apple Airpods Pro all at the same time with no issues.
In conclusion, I recommend the Mophie Powerstation XXL to anyone who needs a good reliable portable charging solution or is looking to for a gift for a tech-loving friend or family member.
Related stories
Top stories