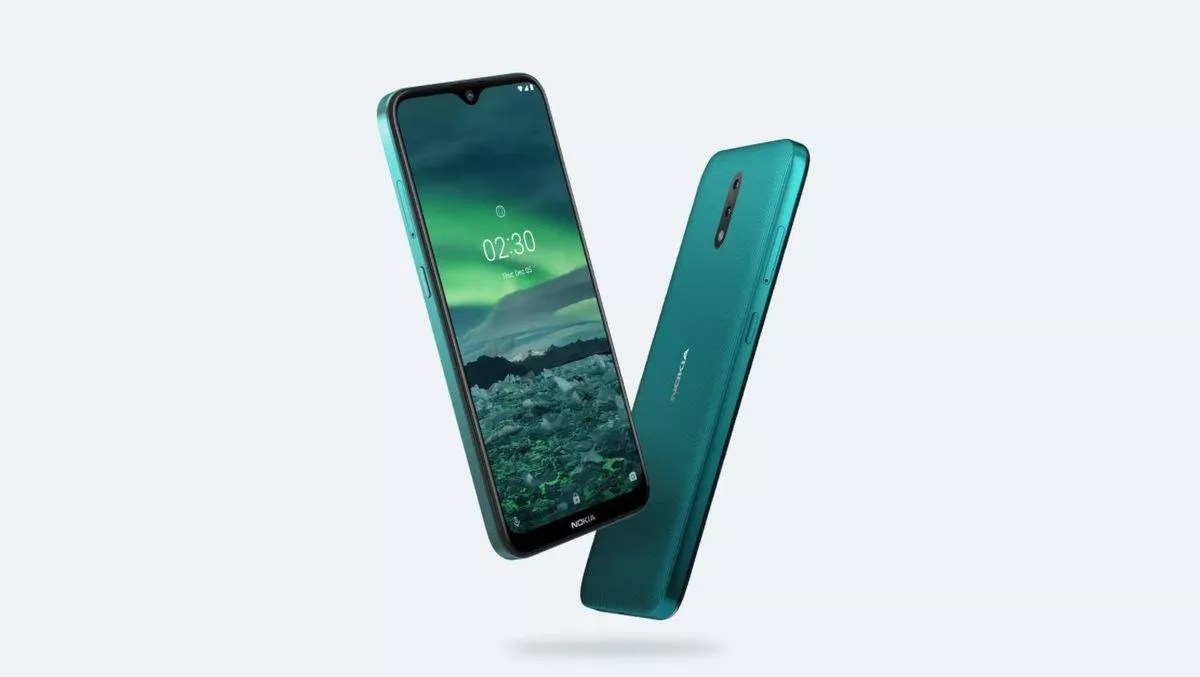 Hands-on review: The Nokia 2.3 smartphone
FYI, this story is more than a year old
This is the final in a series of Nokia phones that I've been fortunate enough to 'critically review' (by that I mean 'play with') as we've progressed through the various levels of COVID-19.
This is what one would refer to as "entry-level" with a plastic casing, and a slightly "chunkier" appearance to it than the 5.3, which has rounder edges. However, it boasts the large 6.2" screen, face unlock, and a dual-camera setup which helps you shoot like a pro, according to Nokia's website. The Nokia 2.3 comes equipped for Android 10, promising you two years of hassle-free software upgrades and three years of monthly security updates.
A while back I had an interesting chat with two Nokia representatives who explained how this means peace of mind for the consumer, knowing that software won't become too clunky or slow as technology marches on. To cap off all that, it has an entry-level price starting at around $219.
Setting up took mere moments as all I had to do was get my other Android in the same location, and the phones did most of the work, moving all my data seamlessly.
If you're looking for a device for your offspring, you'll be delighted with the Family Link parental controls. From your own phone, you can use your control panel to check which apps your baby goats want to install. For those of you who have children, you'll be thrilled with the content management and daily screen time limits you can manage from your own phone.
I enjoyed the tactile feeling that the texture gave me. There was no danger of it slipping through my fingers. It has a grip that won't win any awards for silky smoothness, but it will stay put. This is a great way to ensure you're helping your little clones develop the digital habits you wish you had.
I'm still a relative novice when it comes to Google Assistant, but even I was able to see how it learned from my habits, intuitively picking up on my fascination with a relatively new sport sweeping the world. Watching paint dry calls for incredible powers of concentration, not to mention patience.
My review model was the charcoal model, but it also comes in green and gold. A quick glance would not be enough to reveal that this is "entry level" targeted, because it has so many features we have come to expect in higher-specced models. Dual Nano SIM slots, 13 MP rear cameras and a 5MP front-facing camera will have you (and your accountant) chortling gleefully as you practice your Bokeh effects and manage calls from your personal number and business number.
Nokia promises up to two days between charges, a boon in this day of daily plug-ins. I won't bore you with the charger-relays I compete in on a daily basis with my significant other, as both of us resist having to trek to the bedroom to use the other chargers located in that distant spot.
I've mentioned the lovely screen size, and it would be remiss of me if I didn't mention that all you Netflix and Disney+ addicts won't be disappointed with the sound or picture quality.
Returning to the theme of your offspring, I can see the 2.3 offering a reasonable option for those of you needing a BYOD for those important digital tasks that crop up regularly as my former colleagues gleefully discover new ways of digital learning.
All in all, I'm impressed that you can look forward to such a lot from this phone. I'd conclude by saying that the only modest thing about this phone is the price.
Specifications
Operating system Android 10
RAM 2 GB
CPU MediaTek Helio A22
Connectivity
Cable type Micro USB (USB 2.0)
SIM cards Dual SIM
SIM card type Nano SIM
Sensors Ambient light sensor, Proximity sensor, Accelerometer (G-sensor)
Keys The Google Assistant Button
Cameras
Rear cameras 13 MP f/2.2 + 2 MP depth sensing
Rear flash LED
Front-facing camera 5 MP f/2.4
Other Biometric face unlock
Battery
Battery type Non-removable 4000 mAh
Charging 5V/1A compatible
Storage
Internal storage 32 GB
MicroSD card slot Support for up to 512 GB
Pricing: from $219.