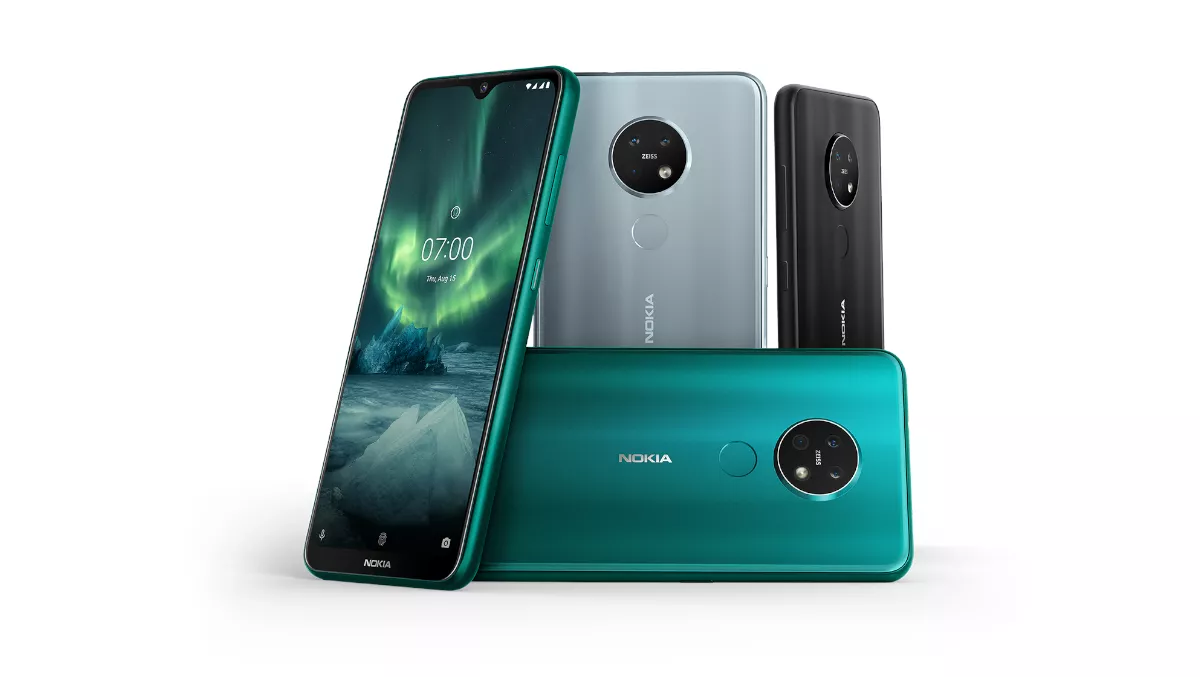 Hands-on review: The Nokia 7.2 smartphone
FYI, this story is more than a year old
The Finns are acknowledged as leaders in the world of design and implementation. Nokia's latest entry embraces the world of Android 9.
Nokia phones are apparently ranked #1 for software updates and security Their website states: "Nokia smartphones get two years of software upgrades and three years of monthly security updates. Delivering on this promise means that we rank highest for software updates and security, putting us ahead of other smartphone brands.
Recently I met with two lovely people from Nokia, and they explained it like this. Imagine software that becomes less memory-hungry as it develops. What will this mean to the lifecycle of your device? I'll admit that I do get tired of the enforced obsolescence as software advances and leaves my hardware behind. Many of us have been forced to upgrade our perfectly functioning devices when they can no longer cope with the latest software iterations.
Nokia's website explains it like this: "The powerful Qualcomm Snapdragon 660 processor combined with the latest Android 9 Pie operating system means you can go without charging for up to two days. Nokia 7.2 also features AI-assisted Adaptive Battery which prioritizes battery life to the apps you use the most.
The website goes on to mention that the phone is Android 10-ready as well. This update is due any time now, and promises some significant changes, especially in the areas of gesture navigation, Focus Mode, Dark Mode and more.
The Nokia 7.2 is well-designed, easy on the eye and available in colours that Nokia refer to as "natural Nordic colours; Charcoal, Cyan Green and Ice". I'll share more about my camera experiences later, and hopefully my handiwork will impress you so much you'll be beating down the doors at your local resellers.
By now most of us are familiar with a triple-lens array, allowing for a range of photography formerly only available on expensive camera equipment. There are now blogs and how-to videos available for the budding photographer armed with nothing more than a mobile device. Nokia has observed these trends and offers great bokeh effects, stunning closeups and incredible wide-angle shots.
They also offer incredible HDR video, and I'm hoping I can capture the bumblebee that featured in one of my recent reviews. Once outside, I discovered several more features, including the Pro feature, giving me control of ISO rating among other things. I've included a few shots to show you how the bokeh effect can make your shots look like they were taken by a pro. The 20MP front camera even captured the stubble on my face, accentuating those ruggedly handsome features.
What really impressed me was the stability of my macro shots, which would normally require you to use a tripod.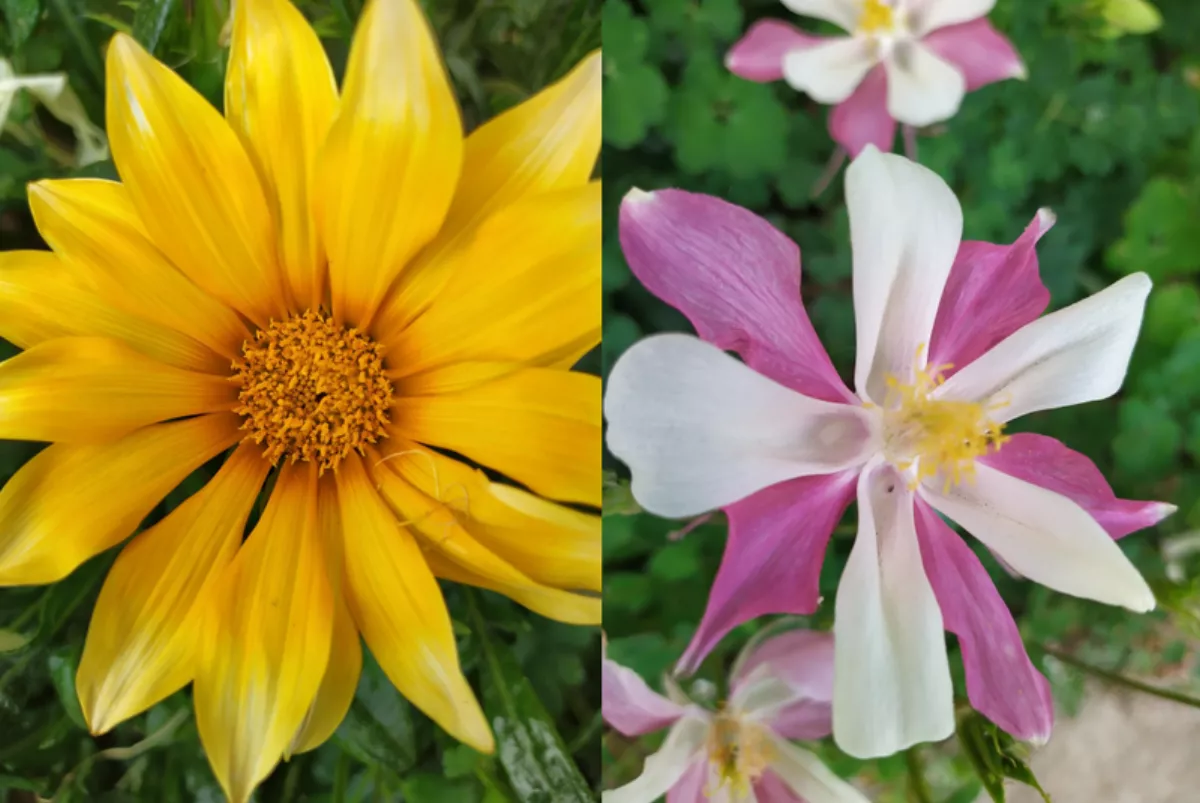 Welcome to Android 10
If you've ever encountered "bloatware" on your Android devices, Android 10 is an innovation for the normally open source nature of the Android world.
Google One
This is available as a three-month trial. I'm already signed up and it means that files and photos follow me in the cloud. Not only that, you have access to the Google One support platform. You can automate your backups, and then carry on blissfully while everything happens in the background. In the time it took me to write a paragraph, my photos were backed up to Google One on my MacBook.
Specifications
Size 159.92 x 75.15 x 8.25mm
Weight 180g
2.5D Corning Gorilla Glass
Operating system Android 9 Pie
RAM 4 GB
CPU Qualcomm Snapdragon 660
Connectivity
Cable type USB Type-C (USB 2.0)
SIM cards Dual SIM
SIM card type Nano-SIM
Sensors Ambient light sensor, RGB sensor, Proximity sensor, Accelerometer (G-sensor), E-compass, Gyroscope
Keys The Google Assistant Button
Rear cameras 48 MP 1/2" Quad Pixel, 5 MP depth sensor, 8 MP sensor with ultra-wide lens
Rear flash LED
Front-facing camera 20 MP Quad Pixel
Other ZEISS Optics
Battery type Non-removable 3500 mAh
Performance
If you're like me, you probably spend a lot more time using yours as a reference tool than for the purposes Alexander Graham Bell had in mind. Most recently I've been taking quite a number of photos, for a range of purposes. I've noted that forward-facing cameras are normally around the 8MP range, but Nokia comes in at 20MP. Admiring my latest series of duck-face selfies, I'm amazed at how the Nokia really has improved on perfection.
If you've read some of my work, you'll have seen some of my earlier photographic efforts. Nokia's challenge is to "get creative with ZEISS Optics and powerful AI." Nokia presents the user with a variety of bokeh effects; ZEISS Modern, ZEISS Swirl, and ZEISS Smooth. These are aimed at giving you the same experience as if you were using one of their famous camera lenses. As usual, I've included a raft of my own handiwork, many of which will as usual end up on the editor's cutting room floor. The differences in bokeh effects are quite subtle, but noticeable.
The video quality of the Nokia 7.2 ensures delivery of quality HDR content. Nokia put the quality down to their PureDisplay technology, meaning that HDR is always on. What that translates to is over a billion shades of colour, higher contrast and an expanded dynamic range.
I've been working on a recording of me working out in the gym. Each take has been ruined by my camera operators' fits of laughter as I chest-pressed a massive 25kgs. Sorry, but you'll have to make do with my still photos. As I write, I'm watching a documentary on Netflix about the last man on the moon. The shots of earthrise make the hairs stand up on the back of my neck. The phone's sound and video quality are brilliant - and very distracting to the dedicated writer.
To sum up
Doubtless you will be astonished that I used the Nokia to make a phone call and I can confirm the great sound quality.
I'm still scratching my head at the price. $549 just doesn't compare to Nokia's much more expensive competitors, especially when you consider the camera quality, the weight-reducing polymer composite that also doubles the strength compared to regular polycarbonate.
I'm expecting to see Nokia 7.2 make quite an impact on the market. The promise of a more secure Android environment is music to my ears. And finally, for the first time in my life, I can discuss the merits of my photography and casually remark, "Oh that one was taken with one of my ZEISS lenses.