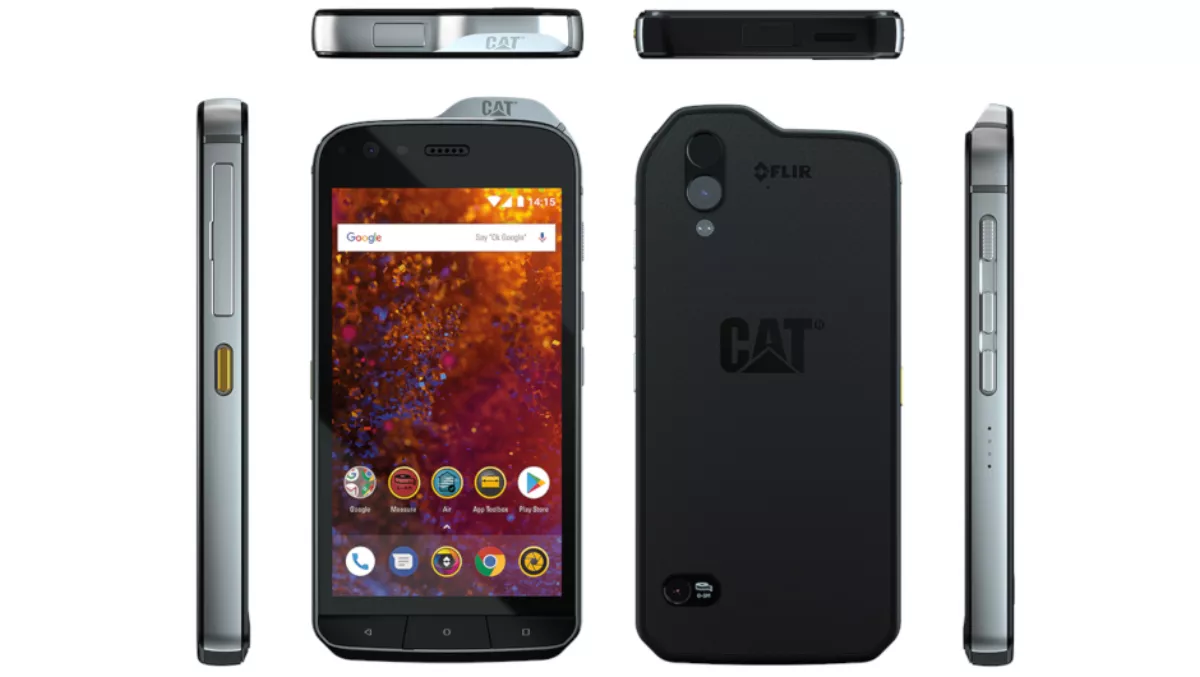 Hands-on review: The ruggedly tough CAT S61 smartphone
By Owen McCarthy,
18 Apr 2019
FYI, this story is more than a year old
The S61 is another first for me - my first ever Owen-proof or 'rugged' (and ruggedly handsome) phone. The bright and friendly team from CAT seem to have picked up on my references to fumble-fingers in previous reviews, to the point that their email invited me to try the "Oops, the phone slipped through my fingers and onto the concrete driveway" test.
Today has been a beautiful clear autumn day, with bright sunshine and cloudless skies. The driveway beckoned me, so I dropped the phone several times. Back in the study, close examination has failed to reveal a single scratch. Don't be fooled when you read "Gorilla Glass" because the screen is just as responsive as any other smart-phone I've used.
It didn't take me long to realise that this is a phone for that special "on-the-go" type of user who isn't afraid to get their hands dirty. Designed for the user who's likely to drive a 4X4 because they need the off-road capability, it's had me doing my Tim "the tool-man" grunts for the last day and a half. Not only is it rugged, however; it has features that will have any tool-man or woman grunting with surprise and pleasure.
I've always wanted a laser measurement tool. As someone who is always forgetting where the tape measure is or gets frustrated when nobody's around to hold the loose end where I want it, my heart did a little leap when I saw the tape-measure icon beneath the camera lenses. It's ridiculously easy to use if you:
1. Keep the phone level.
2. Position it so you can see the laser light on the target.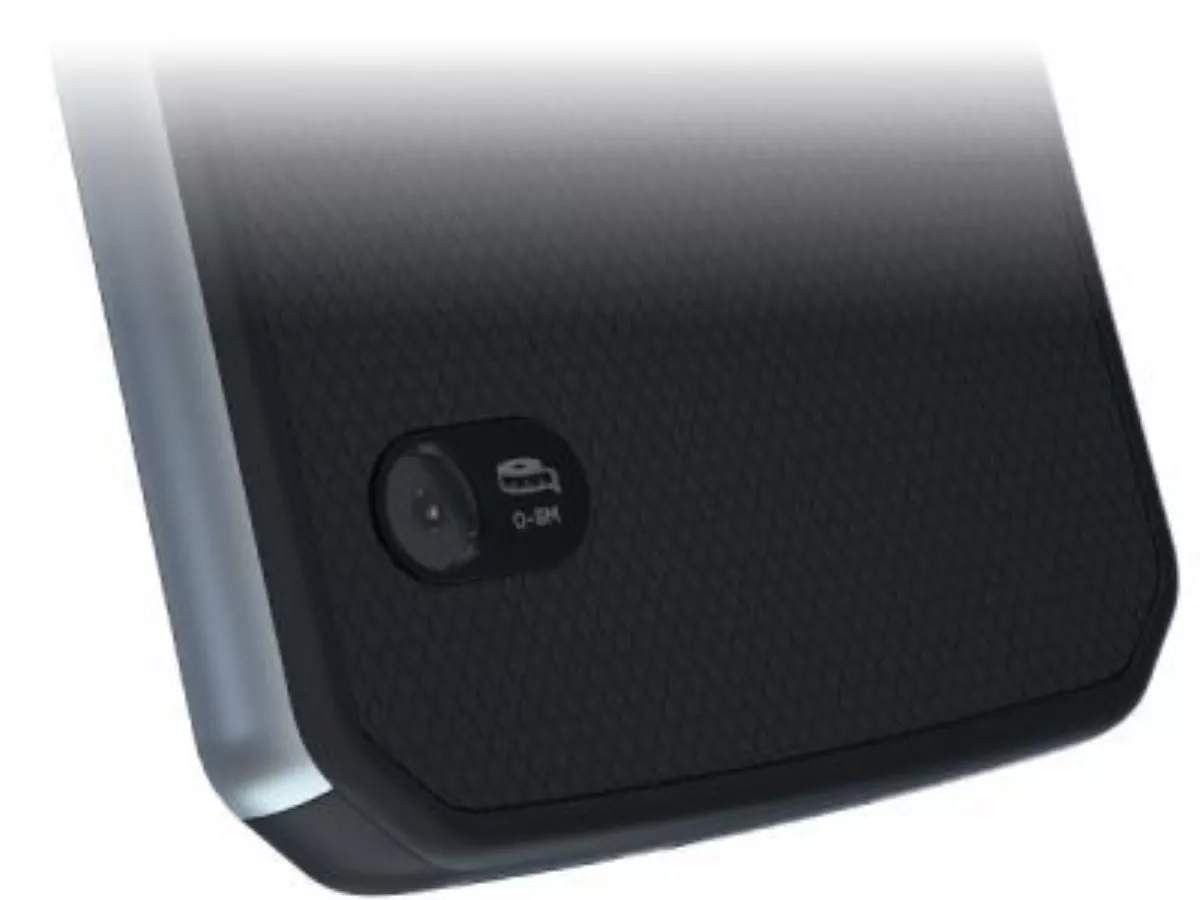 The S61 build is both chunky and aesthetically pleasing. This is a phone that's designed for fingers that have built up a few callouses. When you use the touch-screen, you'll feel a confirmatory vibration with every tap you make. The buttons at the bottom of the screen are actual rubber-enclosed buttons, the same every Android user knows, the chevron, circle and square. There is a comforting depression each time you press a button.
Despite the bulk and 0.5kg weight, the phone nestled comfortably in my pocket, packed in with my inhaler, wallet, keys and a slightly snotty Kleenex or two. Thus far I haven't been walking any more lopsidedly than is my normal want, so I'd describe the extra bulk as "comforting."
The under-side of the S61 has a textured, rubberised finish, and you'll notice that the camera lens is off-set, creating quite a nice hump. You will never be confused as to which way is up with this phone!
The S61 has a finish designed for protection from an inevitable dunking in a fresh bit of mud or steaming cowpat. The headphone jack and the SIM/SD slots are all securely covered, and you'll need strong thumbnails to prise them open. I grabbed a plastic "spludger" to access the sim slot. I had to charge the phone via the USB-C charging shot. When I unplugged, I forgot to replace the rubber seal, and the phone warned me of my indiscretion. These CAT people seem to know and understand me all too well!
Setting up the phone was so simple that I almost overlooked it. Charge the battery, log into WIFI, insert the SIM and micro SD card, and log into my Google Account.
The Camera: Besides my usual duck-face selfies, I clicked on the panorama option and was pleasantly surprised at just how easy it is to use. Even though I was shooting in low light, images were sharp, and I was my usual gorgeous self.
While I was outside playing basketball with the phone, I took some photos, and was stunned by the photo quality, which matches that of my DSLR camera. The autofocus has created just the bokeh effect that I generally strive for but look the sharpness of the flower! Sadly, the bee decided to leave for another flower just as I arrived.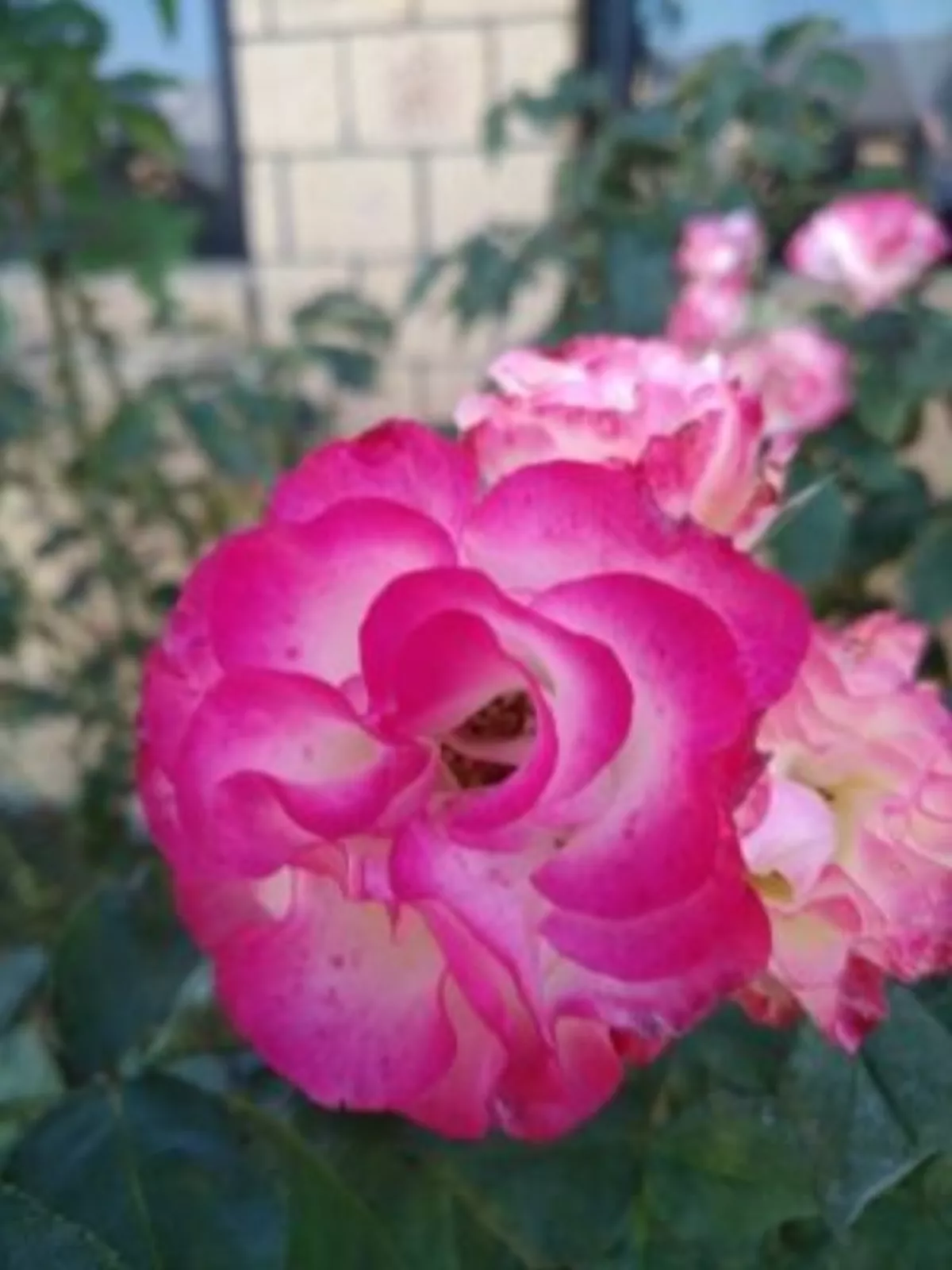 I also noticed the camera had a symbol representing water, so I'm keen to try out those capabilities, after of course checking with the suppliers! The thermal imaging app is called FLIR, and I obtained some interesting results with it. The CAT website tells me that it's also good if you need to "locate a heat source up to 400°C, even in complete darkness, and diagnose damp, draught, a leak, a short or blockages".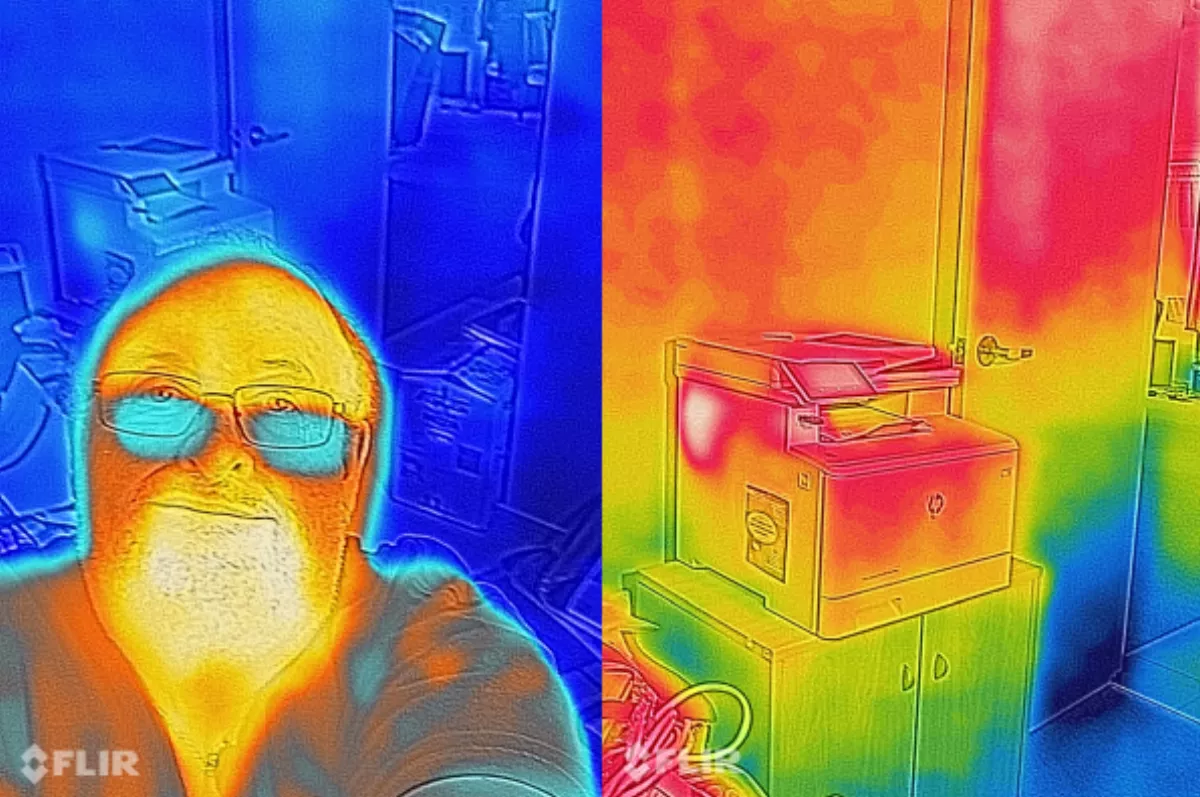 I've barely scratched the surface of what the CAT S61 can do for that rugged, outdoors, hands-on type. I can see it appealing to a wide range of users, from Real Estate agents getting house measurements to 'tradies' gathering data before writing up a quote. The rugged build and slightly heavier weight will take a bit of getting used to, but already I feel more comforted by its reassuring bulkiness than put off. It's still small enough to sit happily in my pocket.
I can't leave without mentioning this handy feature called Air, which reports on the air quality, temperature and humidity.
With all the features it has packed into its 5.2 inches, the S61 will prove a timesaver as well as a useful part of your toolkit.