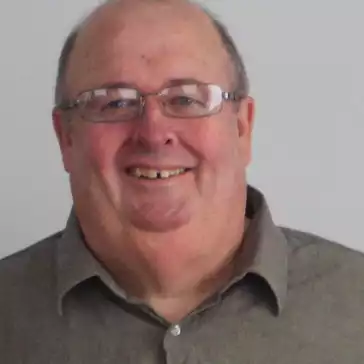 By Owen McCarthy, Reviewer
In my teaching days I studied and taught the principles of design. I'm no expert, by any means, and experience has told me that just about every principle you learn is made to be bent or even broken. Visme is an online tool that is not only versatile; it has templates and resources that will help you to no end.
As you will discover, Visme also has a very proactive team who are passionate about their product. I highly recommend tuning into one of their webcasts - you'll be amazed at just how much they cover in a brief presentation. I watched it live and it was worth getting up at 5am to tune in at their East Coast HQ. Failing that, you can review it later at your leisure.
Those familiar with Agile will note the modular approach to creation that Visme adopts. Components for any type of project are organised into "blocks" and are easy to manipulate.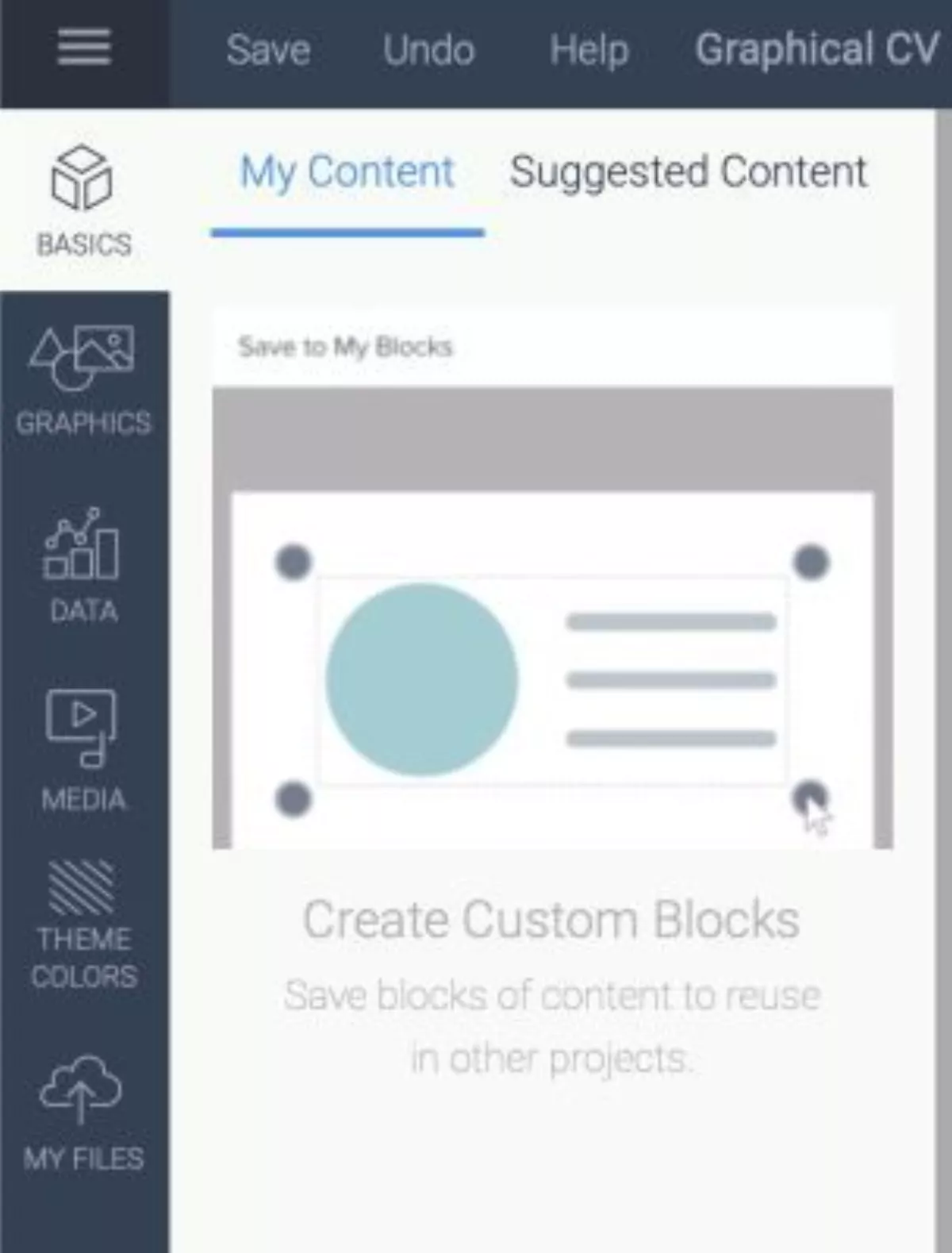 Let's say you want to create a graphic promoting your skills and services. Let's make an email header for my fictitious photography business (available for weddings, birthdays and special events). I choose "web graphics," select the type of graphic I wish to create, and then I can choose a template to help me get started. It will even tell you the uniform size for the particular graphic: 600 x 200 in the case of my email header.

The starting point is always your dashboard, with an easy-to-follow menu. Your projects will appear in the main window as you add to them. You can start from scratch or use one of the many templates provided. Once you save your project you can begin to customise your template, changing colour pre-sets, backgrounds, fonts and text. The preview mode enables you to see how your final product will look.
You can experiment to your heart's content until you find the colour scheme, fonts and layout you want. For those of us with no colour sense, there are a range of themed colours that will work well together and will save you the expense of hiring that fabulously expensive feng-shui expert.
Once your graphic is ready, you can choose to share it online, download it as a graphic or .pdf, or a combination of ways. I may use mine in future presentations, so I downloaded it as both a jpeg and a .pptx.

Visme offer thousands of templates and graphics, which they have organised into the following categories:
• Presentations
• Infographics
• Maps and charts
• Documents
• Printables
• Graphics for websites
• Social media graphics
In short, there's something there for everyone because the range of icons and graphics is huge. Once you have your colour scheme sorted, it's easy to customise your graphics to suit.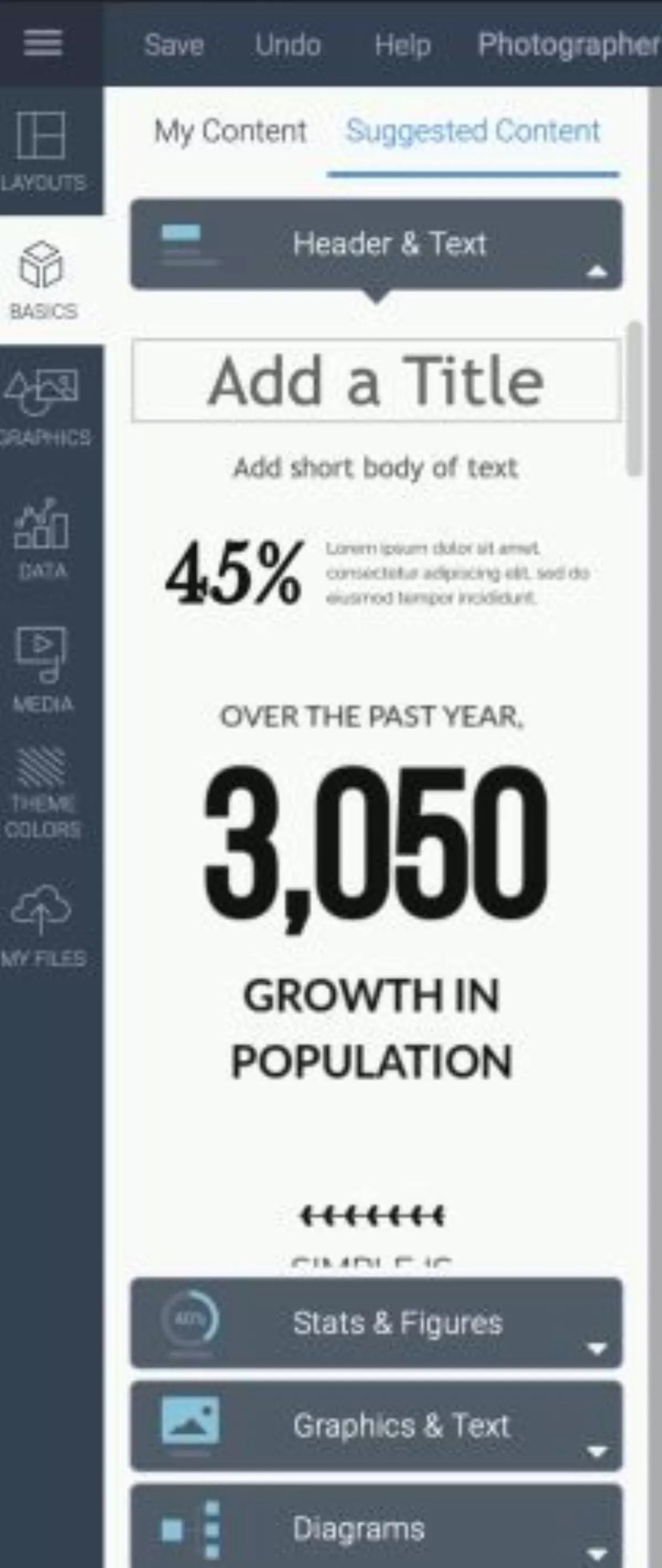 Even though I have made several documents, I'm still left feeling as if I've barely scratched the surface with Visme. I've spent several happy afternoons having a good "explore," and have really only looked at printable and website graphics.
Because Visme is web-based, you can use it anywhere, and collaboration will be a breeze. It gets even better. I have found the people at Visme to be extraordinarily friendly and amenable to their customers. You can sense their passion in the way they answer their emails so promptly, even taking the time zone differences into account. I got the impression that they will continue to work to make Visme even better than it already is. One way they have already impressed me is with the choice of using video help files or readable files. Being word-wise and not at all a visual thinker, I opted for the easy-to-follow help files.
This app is going to appeal to those of us who need a quick and efficient tool that will meet many graphical and informational needs. I can't help but notice the growth of infographics this century, as modern learners and thinkers tend to use their brains in a visual rather than word-wise way. Their prices are in US dollars, and are based on monthly subscriptions, but there is a free account which will help you make a start. Visme's website is very easy to navigate and I'm looking forward to continuing to impress you with my future graphics.