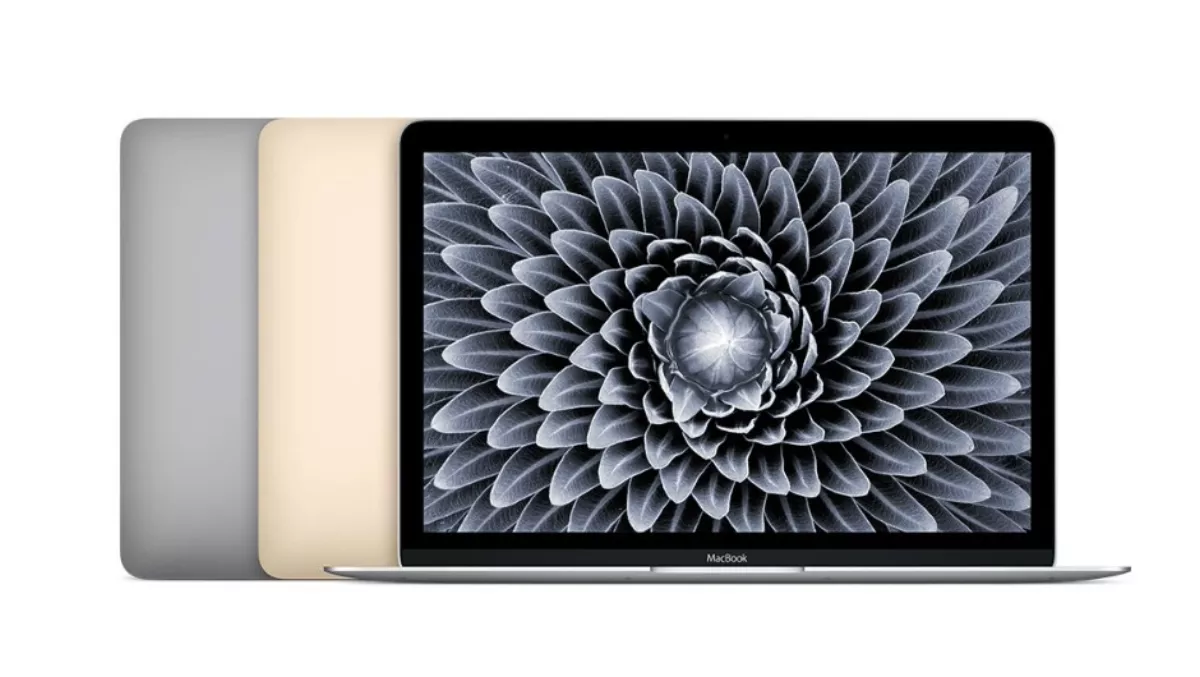 Hands-on review: 2016 Apple Macbook
FYI, this story is more than a year old
Look and Feel
The Macbook is a real looker. Like most supermodels, its svelte chassis is ultra thin, even when placed next to the original Macbook Air. As with earlier Macbook iterations, the 2016 Macbook comes in a range of colours. These include gold, silver, Space Gray and Rose Gold (also known as metallic pink).
You'd be forgiven for thinking that not a lot had changed from last year's edition. That isn't a bad thing either as the 2015 Macbook design is pretty hard to improve on. The 2016 MacBook's slinky design makes it the perfect travel companion. It can fit into a laptop bag with acres of room for other gadgetry. It is also the perfect size for using with an airline tray table.
In Use
The Macbook is a pleasure to drive. It runs cool and is almost weightless to transport. As you'd expect with a Macbook, its 12" IPS LCD screen is both vivid and crisp. Its 2,304-by-1,440 resolution display mightn't be 4K, but everything displays in precise detail. 1080p videos also look excellent.
Apple have kept the butterfly-switch keyboard and Force Touch trackpad from the 2015 model. they're less comfy to use compared to those on MacBook's chubbier peers. This is due to the keys having little travel. The trackpad also provides Haptic feedback rather than mechanical movement.
Another high point is the MacBook's battery life. The review unit ran for 11 hours 23 minutes playing looped video clips. This means it'll last a flight from NZ to Los Angeles.
Under the Hood
Tucked away Inside the new Macbook is 8GB of memory, a 512GB SSD and Intel's SkyLake core M5 CPU. On the outside, connectivity options are the same as last year's model. This means you're limited to a single USB type C connector and 3.5mm headphone socket. Connecting anything up to the Macbook involves removing its AC adapter.
On the graphics front, the Macbook uses integrated Intel 515 graphics. It won't run the latest games with full anti-aliasing at a super high resolution, but it's fine for casual gaming. The Core m5 helps maintain its supermodel slim profile and is also passively cooled. The m5 isn't quite as zippy as an Intel Core i5, but under real world conditions the difference is negligible. More significantly, battery life is great.
Verdict
The new MacBook mightn't look all that different from last year's model. But there are differences that do count. Its Skylake CPU delivers decent performance and solid battery life. This year's model also offers an ultra-sleek design. This does come at the cost of limited connectivity options and a lack of key travel. This said, it does offer effortless portability and comes with enough processing oomph to deliver on most tasks a road warrior would throw at it.'
Related stories
Top stories