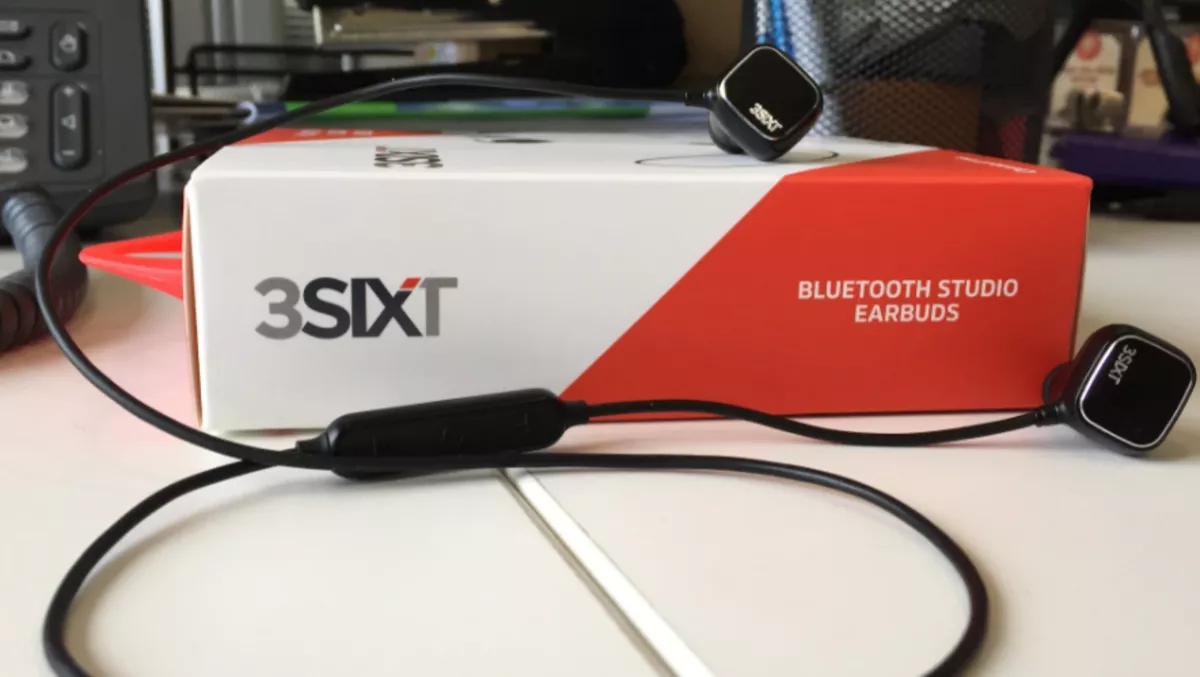 Hands-on review: 3SIXT's Bluetooth earbuds pack a surprising punch
FYI, this story is more than a year old
I have been sceptical about Bluetooth earphones, my main concern has always been that my favourite song would just cut off randomly.
I am pleased to say that in the two months I've been using 3SIXT's Bluetooth studio earbuds that has only happened about four times, which means they honestly work way better than I expected.
Other than fiddling about for about five minutes with the frustrating charge port these headphones were easy to set up, featuring the latest Bluetooth 4.1 technology, the 3SIXT Bluetooth studio earbuds offer fast pairing with compatible devices.
More importantly, it offers multiple pairing, this means that the earphones can be connected to multiple devices at once.
I have them connected to my laptop, iPad and smartphone and for the most part, the earphones switch seamlessly between them.
Now the most impressive feature, in my opinion, is the VC6.0 noise-cancellation technology.
This technology ensures clear sound in the loudest of environments while users can easily change between music and calls with the built-in MIC and full-function controller.
As someone who can't fall asleep unless there is a deathly silence these earphones work like a charm cancelling out all the noises of the night, aka my hungover housemates stomping about.
They also come with a multitude of removable rubber plugs in different sizes, meaning you can adjust the earphones to fit you perfectly.
Another cool feature is that the earbuds magnetically attach to each other back-to-back to turn on and off.
This is also used to form a loop to keep the device secure around your neck while not in use.
They also come with a hard carry case, though personally, I misplaced that within the first 10 minutes of unboxing the product.
One thing that I did not like were the odd ear clips, personally, they felt uncomfortable and made the earphones fall out continuously, luckily these can be easily removed.
Now when it comes to sound quality these earphones took my breath away, the moment I heard the deep bass I was 100% sold.
Now I have tried a lot of high-quality devices over the years, but these earphones still stand out to me.
They also have a pretty decent battery life, lasting for about 7 hours on a 30-minute charge.
Looking back at my time with the 3SIXT Bluetooth studio earbuds, other than a few rocky moments, they have thoroughly impressed me.
They retail for $80 which in my opinion is a steal for the quality users get in return.
Written by Maddie McKenzie