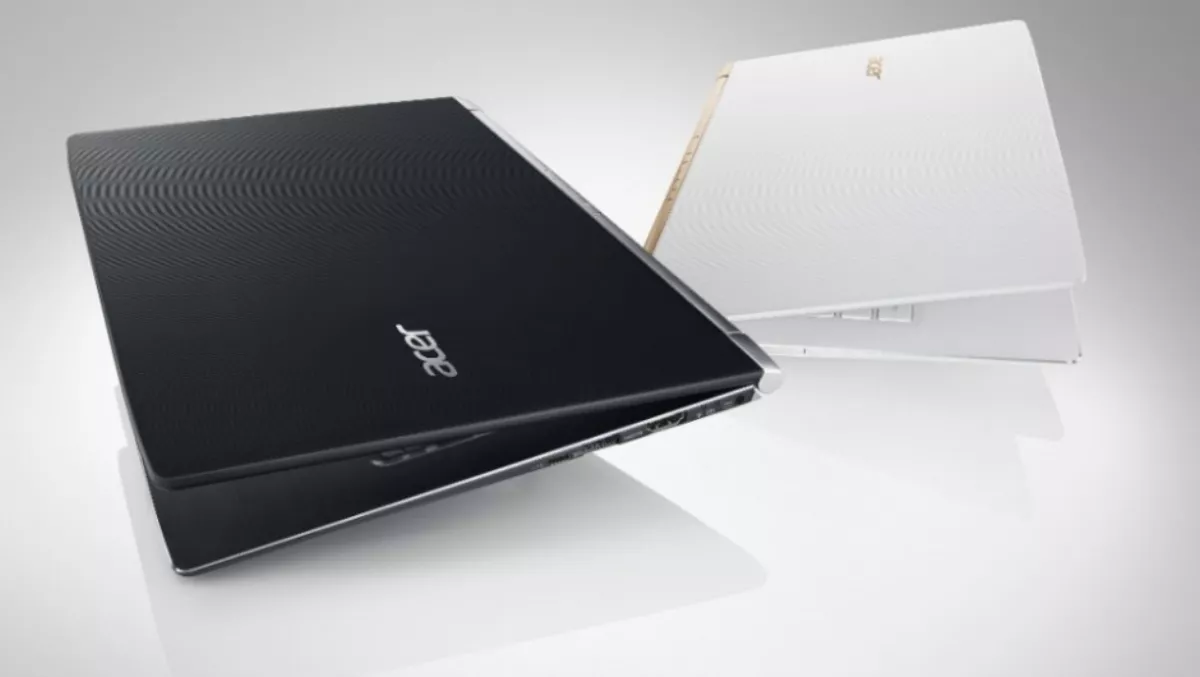 Hands-on review: ACER Aspire S13 - slim, sexy and powerful
FYI, this story is more than a year old
The whole idea of the lightweight notebook is portability. You can work with it anywhere, right? For this review I decided a change of venue was apropos, so I am happily sitting at a table in McDonalds Otara, who make the best Flat Whites and have the most delightful range of Muffins. I'm using my iPhone as a WiFi base station, and revelling in the positive feel of this very responsive keyboard. I'd like to apologise to my long-suffering editor in advance, as I have a lot to say about this ultra smooth laptop.
The label tells me that this notebook is ultra-thin, (14.58mm) and is another lightweight. I don't have my WW scales with me in McDonalds but suspect this little beauty weighs in around the 1kg mark. The specs on the box tell me that it's equipped with an Intel i7-6500U processor, 8 GB of DDR3 RAM, a 13.3 inch display, a 512GB SSD and Intel HD Graphics 520.
Of more interest will be its connections. This Aspire has the following ports: 1 USB 3.1 Type C connector, 2 ordinary USB ports, and an HDMI port. Powered by an ac adapter with its own connector, it also has a headphone jack. Other laptops I've reviewed have had less to choose from, and remember; this is an ultra-thin, lightweight little laptop.
The box tells me the colour is "Obsidian Black" which sounds cool, but is basically your standard black laptop. On the inside the keyboard and trackpad are glassy smooth and have a nice feel. The outside has a more textured feel and the ACER logo and silver hinges break the black monotony.
I had a lot of fun setting this laptop up in a cafeteria, once again using my phone as a base station. Within minutes I'd logged on using my Microsoft Account, giving me access to my One Drive. A bit of tweaking and I was able to access my Office License and was away. As long as I remember to disconnect this device, I should be able to use Office on future tests - Hey, I'm on a learning curve here!
Here's where I talk about performance. This is one 13 inch monitor that I've found extremely easy to use. My stock standard Calibri 11 font seems crisp and clear, despite my eyes not being the best. Acer have made it easy to connect to their own software portal, with a handy link in the task bar. I'd have liked more time to play with their photo app, but it's nice to know that applications are available after you register and confirm your product.
If you are a regular multimedia user, you will find this laptop will give you the power, speed and screen resolution to create and present easily. The HDMI port means you will be able to easily connect to TV's, projectors and other third-party devices.
The Aspire is easily one of the most user-friendly devices I've trialled. With the powerful processor, the wonderful ergonomics and the sexy feel, I could happily switch to this laptop and never miss a beat. This is a great laptop for the designer on the go, or the business professional with lots of presentations to make.
Related stories
Top stories