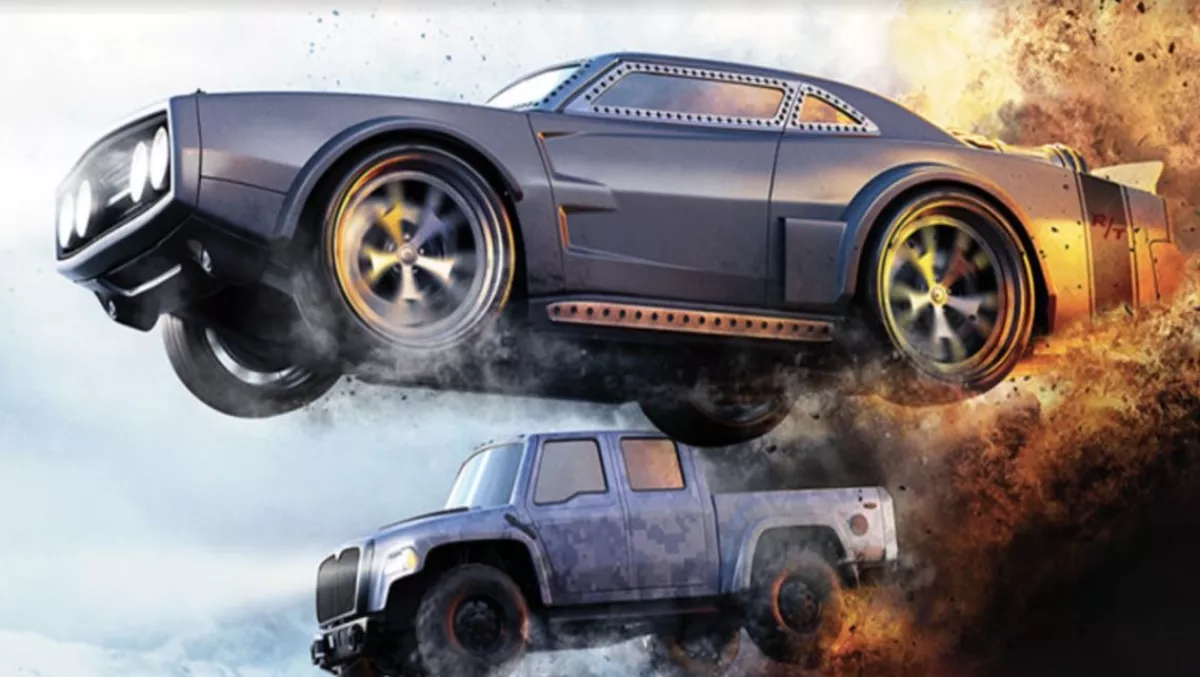 Hands-on review: Anki Overdrive
FYI, this story is more than a year old
For those of you who remember visiting PitStop in your childhood, and competing with your slot car against other adolescents from all over Auckland, you'll understand a little of how I felt while extensively testing this product. Sadly, the moment arrived when someone else wanted the living room returned to its former state. Even worse, the editor demanded to know what was taking so long. Gulp!
What's in the pack? You get a charger, a race track that slots magnetically together and your first two cars. There are guardrails for the curves, and with a range of extras, you can add to your track and make it into a range of shapes. However, none of it will work without the app that you download to your phone or tablet.
I have had fun using it on my iPhone and have found it responsive and fun to use. Hooking it through my Bluetooth speakers increased the fun (and noise) quotient exponentially. You can adjust the sound effects and the music levels, and I particularly enjoyed the engine and character sound effects. The controls are simple. Steering is done by tilting your device, and acceleration, braking and firing controls are all via the app.
Once you download the app, you create your character/s and don't panic if you need to play solo. I've spent many an hour competing (and totalling pwning) an online Vin Diesel look-alike character, on a number of levels.
Out of the box: In the box, you have enough track to make a decent oval course. The suppliers kindly loaned us a corner kit and speed kit, so we were able to create loops and crossovers.
The kit includes two vehicles, a charger, a nifty pad for giving your wheels more grip, and there's even a poster included. Sadly I was refused permission to put it up in our bedroom. The cars reach full charge after an interminable eight minutes or so, which is about how long it took me to set up the basic oval track.
Technical Specs: Setting up the track is a wonderfully simple process. The segments clip together magnetically, and the corner rails slot into the sides. There are risers so that you can lift sections of the track if you want to make things more interesting. Everything is controlled via an App that you download for your IoS or Android phone or tablet.
I used a Bluetooth speaker to enhance the sound and music effects, which added to my experience but lead to some terse exchanges with my beloved. Headphones are an option for those wishing to keep the peace, and if you're a single player. I was impressed with the amount of game time I got between charges.
The Good: The vehicles are very responsive and are easy to synchronise. You are going to love the battle mode, even if you're playing with yourself. You can also play with friends or find online buddies to compete with. As a beginner, I was happy to battle with the App. Just as I was ready to move on, the editor demanded this article. Controls are simple, with acceleration, braking (which comes in handy in battles) and firing. As you progress you can upgrade systems, including weapons. You can run up to four vehicles on the track and some of the add-ons look like they will be must-haves.
If you manage to knock your opponent off the track, you have the choice of carrying on without him/her or pausing and replacing their car. Choosing the extra vehicles will be determined only by your bank-balance and the kind of tactics you develop as you continue to battle opponents both real and virtual.
The Not-so-good: Every reviewer knows the bitter-sweet moment that comes when you return the product. It does make for an expensive Christmas gift, but in my opinion, it's worth it. If you manage to knock your opponent off the track, you have the choice of carrying on without him/her or pausing and replacing their car.
For an outlay of around $300 for the Starter Kit, you are guaranteed hours of endless fun with Overdrive. It was just as much fun customising the settings. I've never been a Fast and Furious fanatic, but I did enjoy the dialogue out-takes as well as the sound effects.