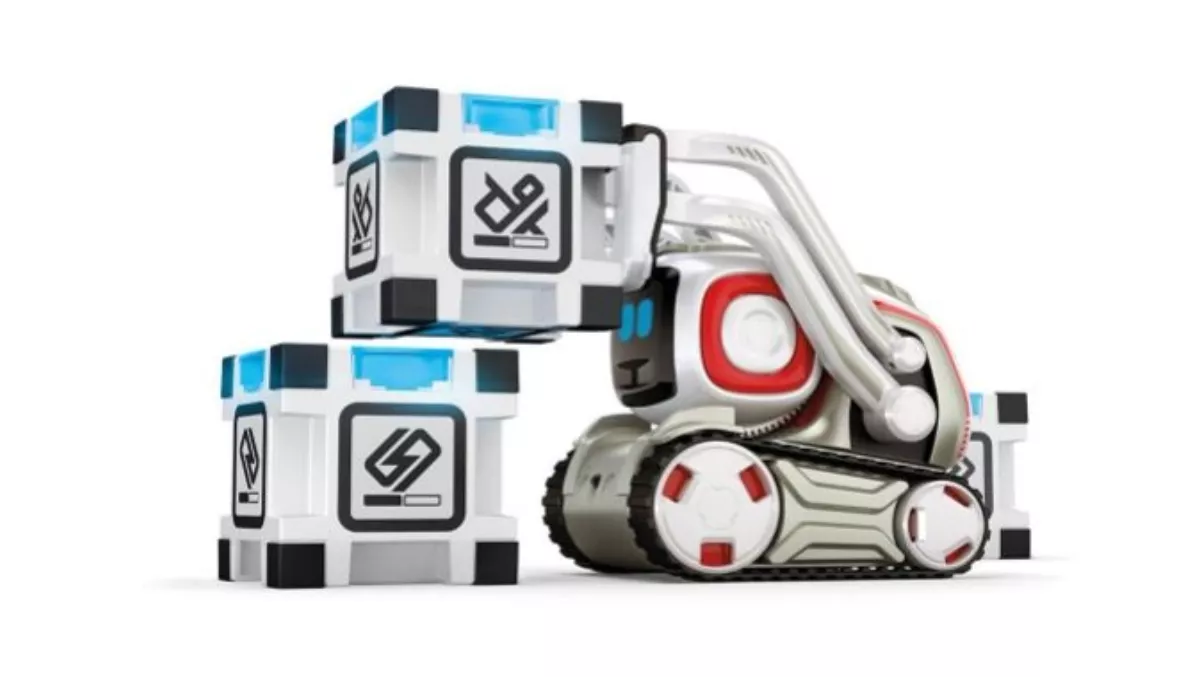 Hands-on review: Anki's Cozmo, play with the AI of the future
FYI, this story is more than a year old
Anki is beginning to really inspire me with their cleverness. Recently I watched one of their videos. It gives a little insight into what motivates and excites them, and all I can say is, it takes me right back to my childhood!
Except we had to imagine the kinds of toys that GenX get to play with now. Don't be fooled either by my use of "play" and "toys" because Anki has an agenda with the kind of play they would like to see. More on that later.
Out of the Box: I seem to struggle with most twenty-first-century packaging, but once I solved this puzzle, I found Cozmo, three cubes, instructions and Cozmo's charger.
Getting Ready: Before you start you will need an IOS or Android device, and you can download the software from the App Store, Google Play or Amazon.
Once you've configured the software, you need to connect to Cozmo's WIFI. You'll most likely have to do that each time you connect. Once underway, the controls are self-explanatory, and the software contains hints and demos for each module of activity.
What Artificial Intelligence Looks Like: Cozmo is a quick study, eager to learn and more than just a little bit playful. Like any youngster, he has needs and wants, so you'll need to make sure you give him the attention he requires.
You'll get to feed him, play with him, give him tasks to complete, and pander to his whims. You'll also get to teach him to talk to you, and you can introduce him to your friends and have them interact with him.
Cozmo is equipped with facial recognition, so when he recognises you, prepared for him to get excited and to say your name. He is also sensitive to movement.
One of my favourite activities is wagging my finger and waiting for him to pounce. It's a lot of fun and has lengthened my writing session considerably.
On the box, it claims that Cozmo recognises emotions and responds to them. Unfortunately, I spent most of my time grinning like a village idiot. I suspect that Cozmo hid his true feelings out of respect for my sensitive nature.
Play-time is learning time: We've just had a session where we played, Quick-Tap, where you compete with Cozmo, using two of the provided game cubes. I won't bore you with all the details, but you have to have your wits about you. Cozmo will make mistakes as he learns but will get harder to beat as he learns.
Anki states, "With Code Lab, there are no limits to what you can create. All it takes is imagination." Future coding modules are in the pipeline for the Northern autumn, which promises, even more, ways of interacting with your adorable pal.
Kick Start to Coding: Cozmo is all about play. He can also teach you the rudiments of coding. In Coding Mode are modules which contain movement, actions, and emotions. Put these together to create your own Cozmo code.
This is a brilliant way for educators to introduce coding to their akonga or learners.
Final message to Santa and his helpers: I'm growing more and more impressed with the folk at Anki. This is the second product of theirs that I've reviewed.
Anki has built in so many ways of interacting that you will be kept entertained indefinitely. And on that note, I'm off for another session of Peek-a-Boo with my new friend.