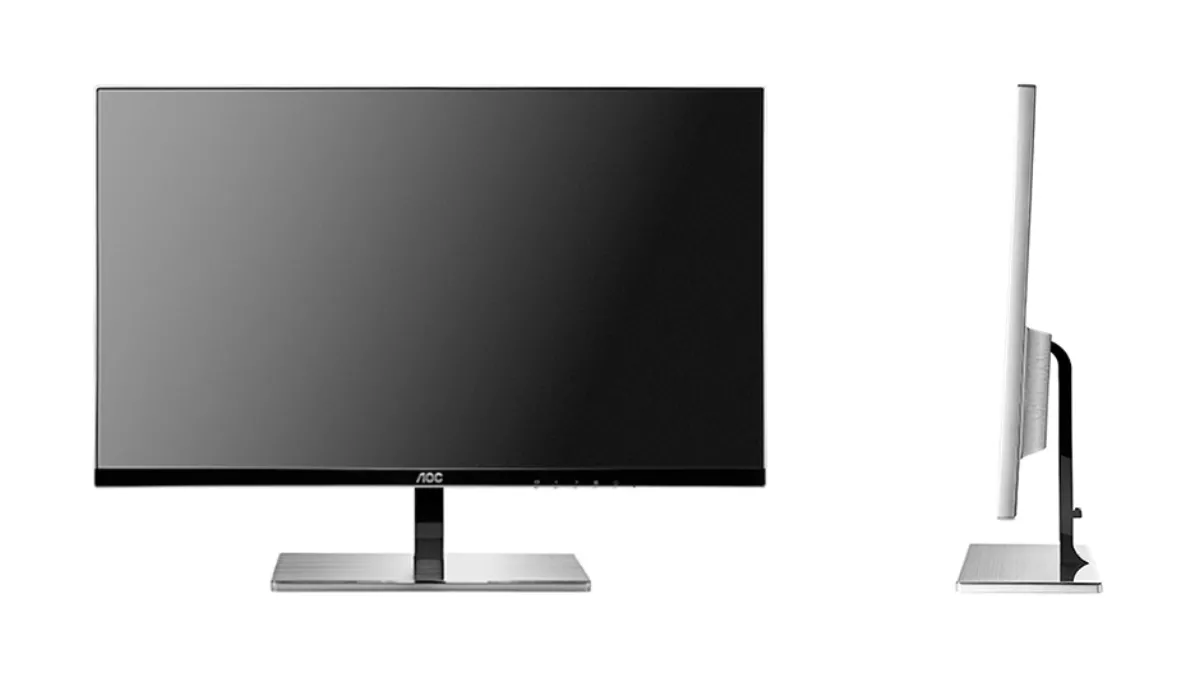 Hands-on review - AOC 27" I2777FQ Monitor
FYI, this story is more than a year old
Almost all of the team in our Techday office use laptops. It's about an even split of new Toshiba Ultrabooks and recent Apple MacBooks.
Studies have shown that having a second screen can make you more productive on your computer. I would say this is even more so when working on a small laptop screen alone.
So we as a team knew that additional monitors is what we needed. Recently we upgraded and now everyone has a 27" monitor or two on their desks.
We wanted 27" in size and totally digital connections to get the best quality picture we could get. The model we choose for our sales team is an AOC 27" I2777FQ. This is 68.6 cm in metric thinking.
It's a beautiful design with polished metal and black piano plastic. It also has an ultra narrow border around the screen, which maximises the screen you you get for the space it takes on your desk.
This particular model tilts so you can get the angle perfect that you're viewing it at.
It has three types of connectors - 2 x HDMI, a DisplayPort and a VGA port.
One of the HDMI ports can also be used as an MHL port. MHL is a new standard primarily designed for plugging smartphones and tablets with a micro USB port into a larger display. Like HDMI, it's uncompressed, setting it apart from wireless solutions.
DisplayPort is also a popular new standard, which is great quality and will be familiar to Mac users although they may know it as ThunderBolt. It's also quite common on new Windows laptops.
For our Mac users we're using a DisplayPort to HDMI cable from Belkin, while our Windows users are using a standard HDMI to HDMI cable.
It has a native resolution of 1,920 x 1,080 pixels which is also known as Full HD (High Definition) video size. For most users this is perfectly adequate. Only when you're a serious movie buff, extreme gamer or designer do you need much more. Also, above this resolution the price of the monitors increase substantially.
The monitor is bright, colours look awesome and the picture quality is very crisp. Sometimes the little things matter too. I was quite impressed to see that DisplayPort, HDMI and VGA cables were all included in the box. This is really handy.
Well done to AOC, this is a great monitor. It's bright, beautiful and a bargain at just $520.
Related stories
Top stories