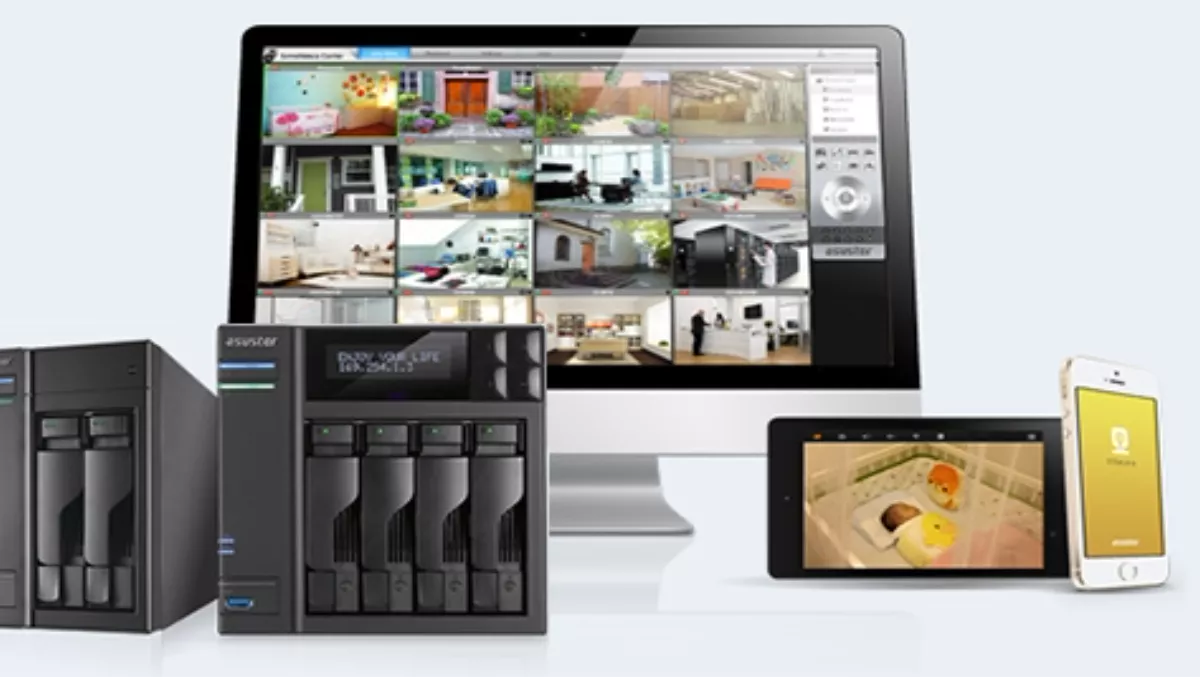 Hands-on review: Asustor AS6204T NAS Drive
FYI, this story is more than a year old
Our lives are exploding with content, including video, photos, music and plenty of documents. NAS Drives are perfect for this, and whether in a family or a small business situation a NAS Drive can be an invaluable central storage device.
You can access these NAS Drives from your Windows, Mac OS X or Linux computers and copy files on and off of them. Like an external hard drive you can plug it into your computer via USB, or alternatively you can access your files over your network like a file server.
The original use as just a file server is just a fraction of what these modern devices can do.
This started by turning on extra services like centralised backup. Then came services where you could access your music and video from other devices on the network like TVs.
The AS6204T we got our hands on from Asustor is so powerful that it's almost a fully fledged PC.
This one can be plugged in to your TV directly with a simple HDMI cable, making it part NAS Drive and part home entertainment device. This makes it really easy to watch movies from your NAS on a TV without a computer being required.
The rise of mobile devices like smartphones and tablets has also had an impact on this incredible unit's development, with Asustor having nine apps for iOS and Android devices. These mobile devices can then consume content directly from your NAS Drive.
The AiMaster app allows you to manage the NAS drive, AiRemote turns your mobile device into a remote control for your NAS Drive, AiData is for accessing files and AiFoto for browsing your photos. There are five more on the Apple App Store or Google Play store.
The next step, and really the most exciting, has been the rise of apps that actually run on the NAS Drive. This opens up a world of possibilities. With more than 200 apps available for download to your NAS Drive, you could turn it into virtually anything your family or your business needs.
The AS6204T is the first NAS to be powered by the latest IntelCeleron N3150 processors and features speeds of over 224.77MB/s and write speeds of over 220.28MB/s under RAID 5 configurations.
AS62 series equipped with 4GB of dual-channel memory, with Hardware Encryption Engine for Demanding Enterprise Applications.
The AS6204T we played with is impressive and is a high performance NAS featuring 4K playback to enhance your digital home lifestyle.
It has four drive bays on its front. Just check when you're buying one if it includes the hard drives needed or whether you need to buy those separately.
Even if you have to install them, it's easy. Then when plugged in, the setup is really easy too, it's a web interface from the device.
Start with just the basic features turned on and you can grow into more and more of them, downloading apps to the NAS Drive. Remember this device can do virtually anything, it can be your email server, capture surveillance video or any number of other options.
We loved our time with this Asustor NAS Drive, it was easy to setup, the mobile device apps are awesome and with hundreds of apps to download to it, there is almost nothing it can't do.
Related stories
Top stories