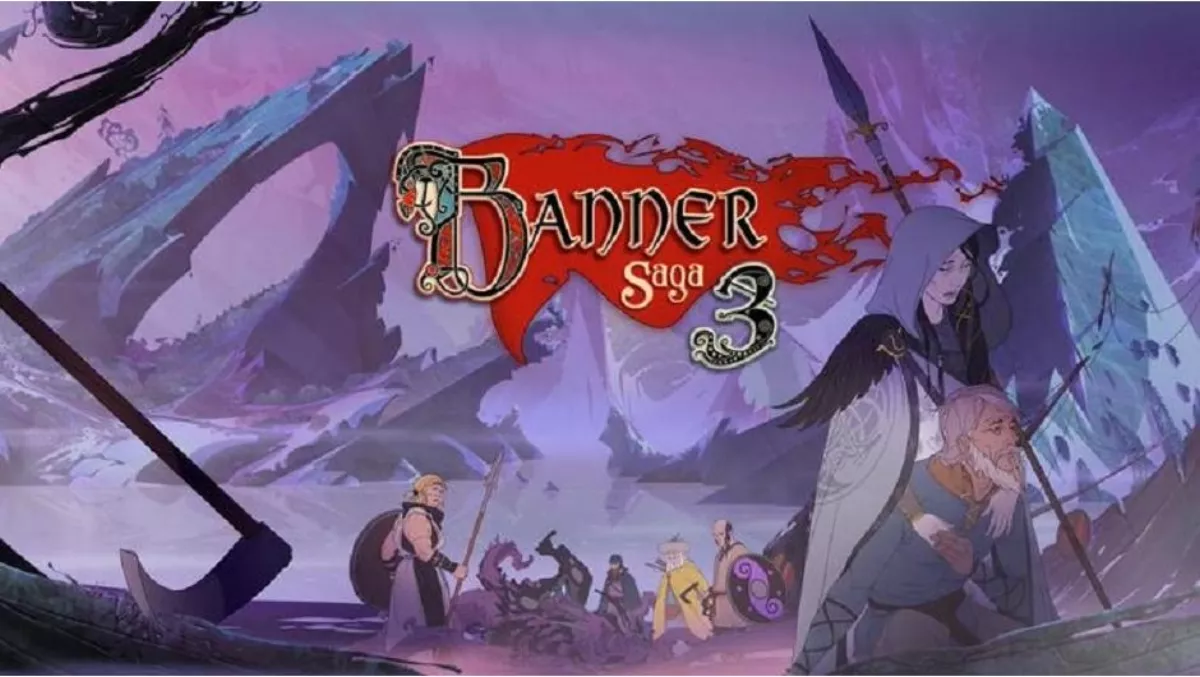 Hands-on review with The Banner Saga 3
By Damian Seeto,
Mon 6 Aug 2018
FYI, this story is more than a year old
The Banner Saga 3 is the third and final entry to Stoic's turn-based RPG series which started with the first game back in 2014. Following on from The Banner Saga and The Banner Saga 2, The Banner Saga 3 concludes the story that is inspired by Viking culture and this latest entry should not disappoint fans. The unique art style is back and the game promises to have lots of battles for you to undertake in. While I did not have the chance to play the other games in the series, I was interested in playing The Banner Saga 3 because it has one of the best 2D style graphics I have ever seen. The graphics are all hand drawn 2D animation and it's an art form that is slowly dying out thanks to the rise of 3D CGI effects. You really have to see the graphics in motion for yourself because just looking at static screenshots do not do it any justice. Honestly, the game looks like an old school Disney movie from the '90s and it's something I have not seen since last year's Cuphead. The end result is impressive, especially if you are playing the game on a big 4K television.
The 2D hand drawn animation is also used to showcase the cutscenes and dialogue scenes as well. Playing the game is like reading a nice picture book because veryof animation is meticulously created with the utmost level of detail. The only major drawback to the game's impressive production values is the lack of voice acting present in all of the dialogue scenes. The characters only speak during some scenes in the game and it can be a bit distracting sometimes when you are just reading a lot of text in silence. It would have been better if all dialogue scenes had voiceovers to make the presentation breathe more atmosphere. That being said, there's more to the dialogue scenes than just reading a lot of text because the player is sometimes presented with various tough options to move the narrative forward. This can include either running away from danger, or facing it head on if you have enough people in your party. As great as The Banner Saga 3 is, the main bulk of the gameplay is turn-based tactical combat and this might be the game's biggest flaw depending on your own personal preferences. There's a LOT of battles that you have to go through and all of them are challenging, repetitive and quite frequent.
Normally in RPG style games, earlier battles are short easing players into the game's combat system. Here in The Banner Saga 3, battles are long and lengthy from the beginning until the very end. It can feel like a slog trudging through every battle in the game as combat is slow paced and battles are no piece of cake. However, that's not to say that the combat is not enjoyable. Players will need to dictate where to place their soldiers on the battlefield and which enemies to attack first. You will also have to rest some soldiers too because your characters can get injured due to the wounds that they incur in battles. The A.I. is also pretty smart in the game because they go in for the kill and don't give the player many chances to survive and fight back if you don't have much experience with RPGs. I managed to finish the game in eight hours, although the frequent battles feel repetitive after you play it for several hours. Anyway, The Banner Saga 3 is a fun game especially if you are a person that enjoyed the previous two games in the series. The 2D graphics are by far the best feature of the entire game and you need to see them to truly appreciate its beauty. The only flaw in the game is that the combat system feels too repetitive for some gamers as battles drag on for too long. Verdict: 8.0/10