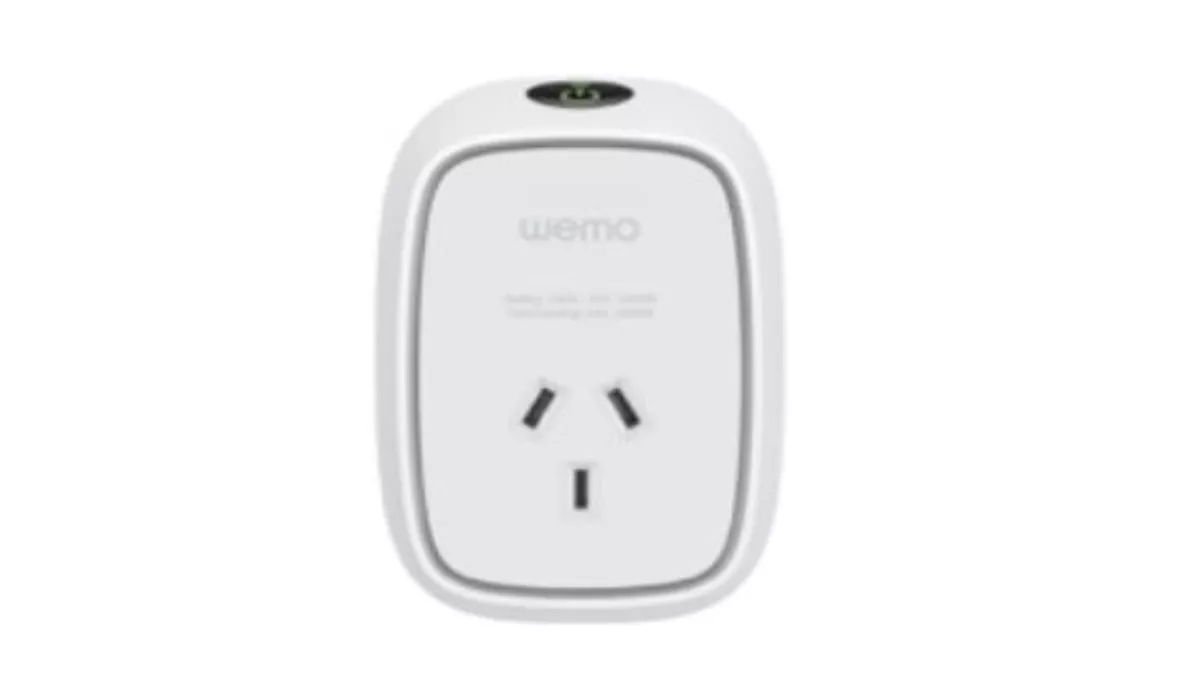 Hands-on review: Belkin Insight Switch
FYI, this story is more than a year old
Here's a conundrum: how do you add home automation to an existing house?
While you could knock down some walls and spend a fortune on builders and sparkies, Belkin have come up with an even smarter and - dare I say it - easier way to up your home's IQ.
Belkin's WeMo widgets consist of Wi-Fi connected light switches, lightbulbs, wall sockets and cameras - all of which will connect to an iOS or Android app to give you control over your home as long as you're within mobile coverage.
I got my paws on Belkin's latest WeMo widget, the aptly named Insight Switch.
The Insight Switch
As with its siblings, the WeMo Insight Switch lets you remotely turn on or off any appliances plugged into it, which is guaranteed to appeal to anyone who has had a "Did I leave the Iron/the lamp/the toaster switched on?" panic attack whilst sitting at the airport/train/bus station.
As nifty as this sounds, this is just the tip of the iceberg in terms of what the Insight is capable of.
You can also create schedules (e.g. switch on the appliance for 30 minutes on Tuesday at 3pm), and there's also support for IfTTT.com (If This Then That) recipes. This means you can switch on anything plugged into the Insight at sunset on a Wednesday for 1 hour, for instance.
All this aside, it's the Insight's electricity monitoring capabilities that really steal the show. The Insight can cleverly tell you how much power you're using as well what it's costing.
With this you can not only make more informed decisions about your electricity usage, but you can also set rules (e.g. if the appliance has consumed over X units of electricity, turn it off).
Look and feel
Looks-wise, Belkin have adopted a keep it simple approach. It has a three-pronged mains outlet socket on its front as well as mains plug on its back.
Given the amount of smarts baked into the Insight switch, I was surprised at just how compact it actually is - it's only marginally larger than an old school double plug adaptor.
I also liked the fact that the 3-pin mains plug is offset to one side, allowing other plugs to use a second mains outlet.
There's little giving away the fact that the Insight contains some serious smarts aside from a green LED indicator that glows when the Insight is powered up.
Handily, the LED is multi-colour and uses colour codes to tell you what's what. When the LED glows solid amber its Wi-Fi connection back to your home network is ropey, while a blinking amber LED means you've lost connectivity.
In use
Getting started with the Insight isn't all that difficult. I plugged an appliance into it and then plugged the Insight into a mains socket. Next I downloaded the Android WeMo app and connected my phone to the to the Insight's Wi-Fi.
After launching the WeMo app, I set it to access my homes Wi-Fi network. The Insight was listed as a device that I was able to name (e.g. lamp/Iron /toaster etc.)
Other WeMo devices I'd already installed (two light switches) were also listed on the app next to the Insight. While each has an on/off button, the Insight has tabs that provide an at-a-glance overview of power usage, including estimated power costs and usage in watts.
Accountants and spreadsheet fans will also love the fact that this data can be exported via email.
IfTTT recipes support means that the Insight can be integrated with Facebook, Twitter, Foursquare, or even your own email account.
This means you can create set events to make the Insight switch on or off. External events could include receiving a new email, a tweet, a Facebook friend request, or the weather, sunrises and sunsets.
As with earlier WeMo gear I've tested, the Insight was fairly bomb proof, even if the app would sometimes wig-out.
Annoyingly, the Insight would simply refuse to show up on the list of WeMo widgets in the app. This only happened a few times but was still very annoying. Thankfully it was remedied by a quick reset/reboot of the Insight Switch.
Verdict
The Insight Switch is not only smart, it's incredibly useful. While there's no debate that powering appliances off or on from a remote location is a verily handy thing indeed, being able to tell how much juice your appliance has consumed and how long it has been switched makes the Insight Switch a must-have widget for anyone managing increasingly expensive power bills over winter.
The Belkin Wemo Insight can be found at Noel Leeming, Harvey Norman and JB HiFi Stores.
Related stories
Top stories