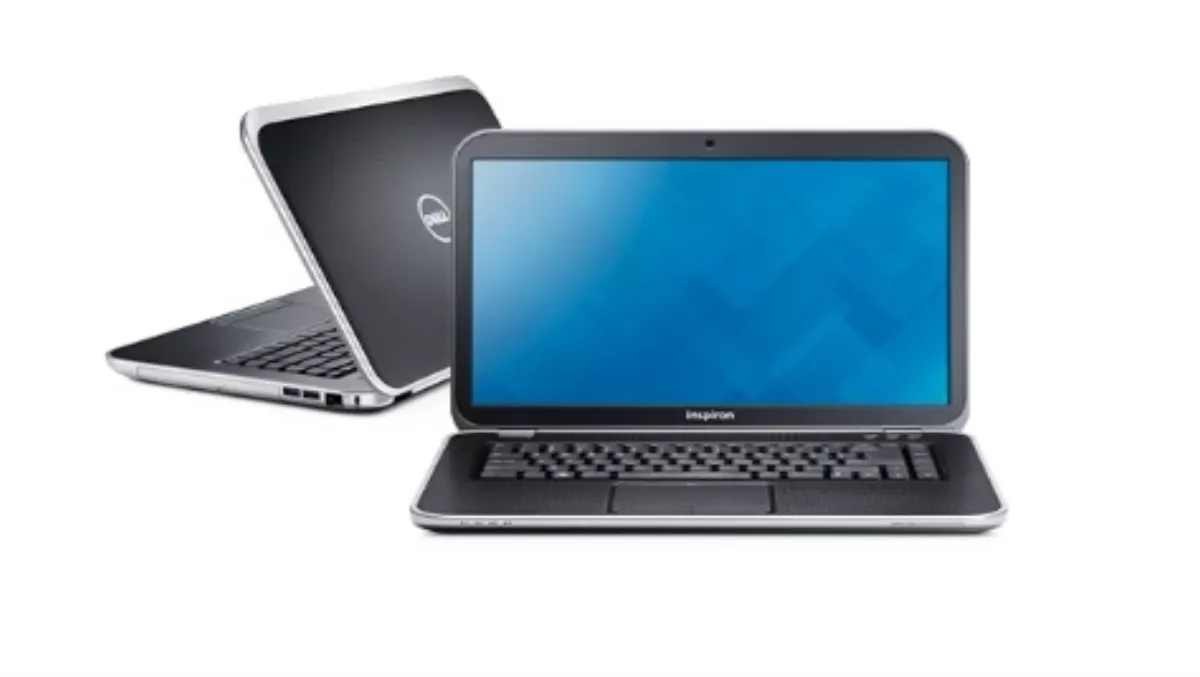 Hands-on review: Dell Inspiron 7520 Laptop
By James Fraser,
06 Oct 2015
FYI, this story is more than a year old
The Dell Inspiron is a very good all-round, if slightly heavy, laptop. It is equipped with an Intel Core i5 3612QM processor, AMD Radeon HD 7730M discrete graphics card and 4GB RAM.
The keys on the Dell Inspiron have a nice soft feel, which is great for a laptop as comfort is an important feature with laptops. While some people may prefer slightly more 'clicky' keys, most should find the keys perfectly comfortable.
The keys are responsive, with no noticeable delay between pressing a key and the laptop responding. This combined with the feel of the keys means I could comfortably type for extended periods of time.
The boot time of the Dell Inspiron is nothing amazing, but certainly fast enough for a standard laptop. It took less than a minute to turn it on, log in and wait for Windows 7 to start. However, it did take a minute or two after that for it to warm up enough to be able to smoothly watch videos, but that may have been to do with all the pre-installed bloatware. I'm sure if you uninstalled some of the unnecessary bloatware it would run much faster.
Browsing the internet was really smooth on the Dell Inspiron; I was able to go from webpage to webpage seamlessly with minimal delay. This is partly due to the relatively fast Intel Core i5 processor, but will also depend on the speed of your internet connection.
The screen of the Dell Inspiron is a reasonably sized 15.6-inch screen and the screen resolution is 1920x1080 pixels. This is plenty big enough for any laptop, if even a tad larger than most laptops.
The touchpad on the Dell Inspiron is probably one of the best things about it. It's smooth, with no annoying patterns or bumps on it, and very responsive. I could definitely use this touch pad for extended periods of time in perfect comfort.
I was unable to test the gaming performance as DirectX was not installed and apparently it's not a very simple process to install DirectX individually, as the DirectX link for the Microsoft website now takes you directly to the 'Download Windows 10' webpage. However, based on my PC gaming knowledge, I can say that with an Intel Core i5 processor, 4GB RAM and a reasonably powerful discrete graphics card, the Dell Inspiron would be fine for low-mid range gaming. It won't run the latest games on the highest settings, but it will certainly do for less demanding games, and some of the best games fall into that category!
Overall, the Dell Inspiron 7520 is a great laptop for work and/or low-mid range gaming, as well as browsing the internet and watching videos, and has soft, responsive keys, a smooth touchpad and reasonable performance. It may be a bit on the heavy side, but that's the price you pay for a laptop with the screen size and performance of this one.