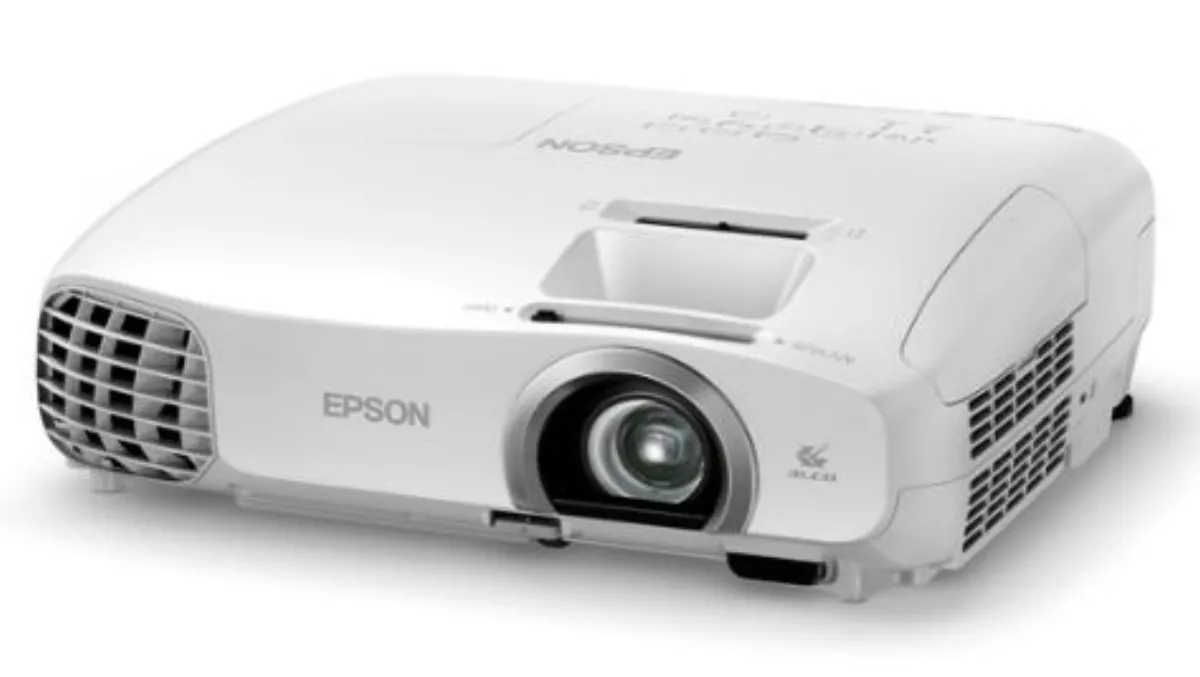 Hands-on review: Epson EH-TW5200 Projector
By Sean Mitchell,
Thu 10 Sep 2015
FYI, this story is more than a year old
One thing I need to warn you is that I virtually have no projector experience. Yes I know how to plug in a computer monitor to my laptop or my Apple TV to my home TV. I just haven't owned a projector before.
I recently got my hands on a new Epson EH-TW5200 projector.
I liked the out-of-box experience; the device has a piano white exterior and feels very solidly built. It's a smallish projector but not a portable projector. Epson sells other models that are totally portable.
Going to plug it in, I really appreciated that it includes a three metre power cable; it became very useful.
While I connected from my laptop via HDMI, there are numerous other connection options including MHL, VGA, and analogue RCA.
As the projector itself is full HD resolution, meaning 1960 x 1020 pixels, it totally makes sense to use the HDMI connection option. This also carries the audio which is surprisingly loud coming out of the projectors built-in speaker itself.
Another connectivity option is MHL which is a new standard primarily designed for plugging smartphones and tablets with a micro USB port into a monitor or projector. Like HDMI it's uncompressed for maximum picture quality. MHL also charges your smartphone or tablet while connected, so could be very handy.
Once you're plugged in, you need to slide open the protective dust cover over the lens. You've then got three adjustment levers. One each for focus, zoom and keystone.
Keystone adjustment is super important and a key feature of most projectors, so that you can get your image into a standard shape even if the projector isn't perfectly positioned in front of the screen.
Underneath is both a highly adjustable front foot as well as two back feet that can be screwed to adjust. It has the necessary screw holes for ceiling mounting as well.
I found that the unit operates quite quietly, which is really useful for both work presentation or home entertainment environments.
While I'm no colour or brightness expert, we did use it in a very dark environment with no natural light. It performed really really well, although other Epson models should be considered if your environment isn't as dark as ours. Officially it's 2000 lumens, which is the measure of its brightness.
We also projected straight onto a white painted wall, although I'm sure results would be even better on a proper projection screen.
The device is also 3D compatible when used with RF 3D glasses sold separately.
We totally enjoyed our full on experience with Epson's $1,499 EH-TW5200 projector. It was really easy to setup, bright and colourful picture quality plus it's a bargain price wise.