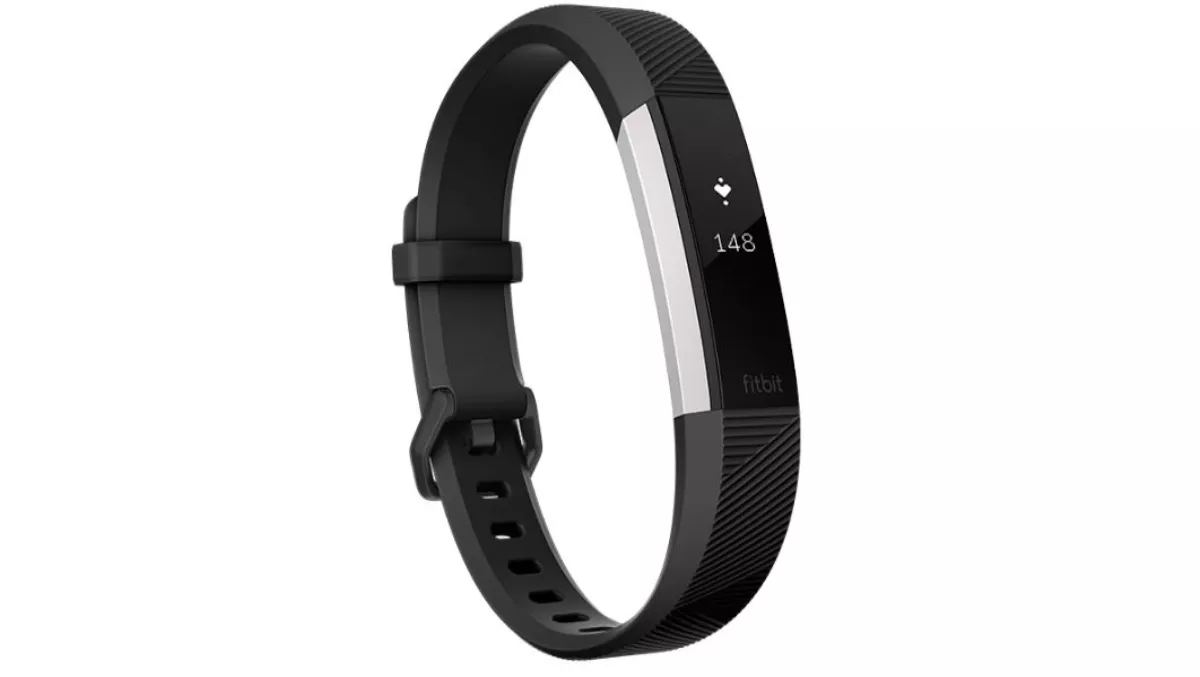 Hands-on review: Fitbit Alta HR, reunited and it feels so good
By Jacques-Pierre (JP) Dumas,
Tue 28 Nov 2017
FYI, this story is more than a year old
Written by Shannon Williams
Ah, welcome back to my life Fitbit, I greet you with open arms.
I've been a fan of the Fitbit since I received my first one years and years ago as a gift for Christmas. I love its simplicity, its sleek design, and it ever-evolving technology. I am also a big fan of goals, so having a daily step target of 10,000 is the perfect motivation to get my butt moving.
However, I recently betrayed my first fitness-band brand and made the switch to Apple Watch a couple of years ago.
I had no real reason, Fitbit didn't do anything wrong (it's me, not you, Fitbit), but it wasn't until recently I took off the Apple Watch and said hello once more to my old friend, in the form of a Fitbit Alta HR.
The Fitbit Alta is Fitbit's slimmest design yet, but don't mistake its simple design for a basic fitness band, it has plenty of features packed into its tiny frame.
An essential feature of the Alta is the heart rate monitor. The PurePulse heart rate monitor tracks your heart rate continuously on your wrist, without a chest strap.
Using a heart rate monitor to track your activity isn't just for athletes, it allows for better calorie burn, making it easier to reach your weight loss goals, and it allows you to manage your stress levels, using guiding breathing sessions.
As well as the standard steps, calories and distance tracker that comes with all Fitbits, the Alta also has SmartTrack, Fitbit's auto exercise recognition.
The band auto-detects several workouts including running, elliptical and biking, and logs the exercises into your Fitbit dashboard.
Your dashboard is the critical platform you use to track all of your exercise and weight loss goals.
The battery of the Alta HR also reminded me why Fitbit has so many benefits that the Apple Watch does not.
With an Apple Watch you basically need to charge it every night, making it difficult to track your sleep or to get all your exercise data into your log if you happen to not charge it correctly and end up with a flat watch (anyone who relies on a fitness band to track their exercise knows how infuriating a flat watch is!). The Alta HR can last up to seven days on a single charge. That is like battery heaven.
Some extra features that come in handy on the Alta are the alerts. While it's not a smartwatch, you can get call, text and calendar alerts, customisable clock faces, and 'reminders to move' which comes in handy if you sit at your desk all day like I do.
The Alta HR also has a huge range of bands available so you can switch up your look if that's what you're into.
And the bands aren't super expensive either. Downside? The face of the tracker is a bit annoying.
To change up what you see on your screen and scroll through the different features, you simply tap on the screen.
Maybe I was just doing it wrong but I found this quite troublesome, having to tap the face of the tracker multiple times to get the feature I wanted.
Coming from the Apple Watch whose functionality was pretty idiot-proof, this was definitely a pain point.
Despite that, if you're looking for an entry-level fitness tracker that comes with all the trimmings, I highly recommend the Fitbit Alta HR.