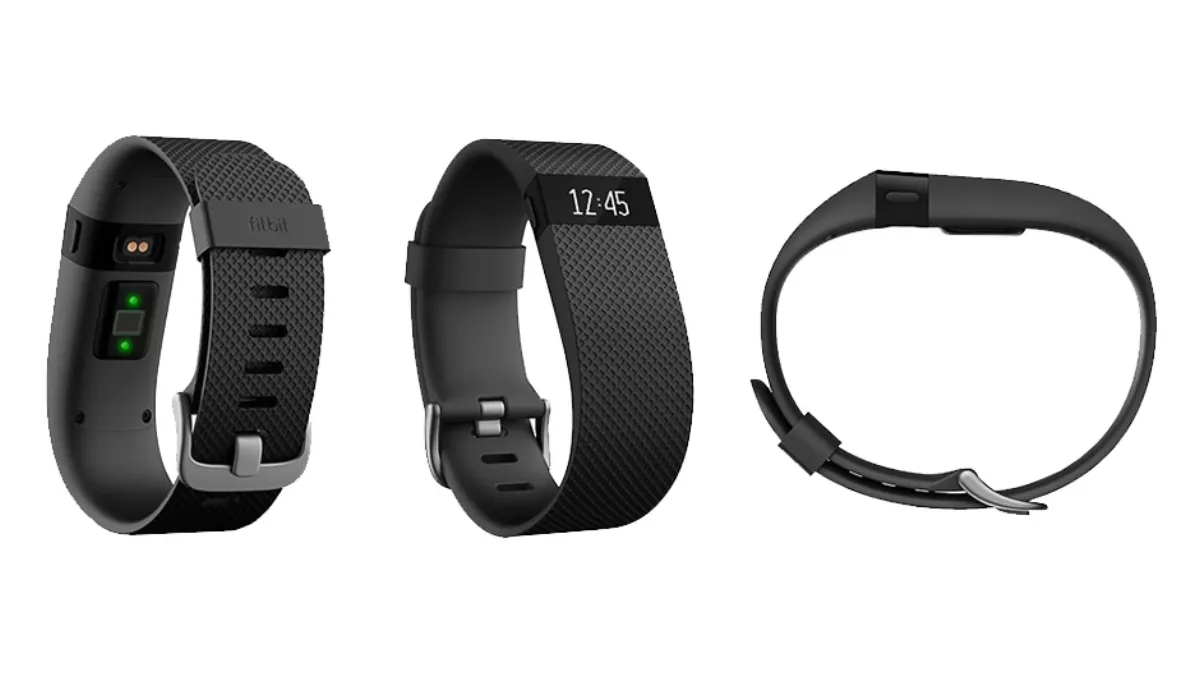 Hands-on review: FitBit Charge HR
FYI, this story is more than a year old
You've undoubtedly heard about the fitness measurement craze that's underway. There is little doubt that obesity has become an important issue and that most dieticians believe it's ultimately solved by diet and exercise.
For many years it's been difficult to measure all the elements involved in your diet and exercise programme. Looking way back there were heart rate monitors that you would strap around your chest. Then the calorie counting interface on your treadmill or other exercise equipment.
More recently there have been apps to measure your running or separate apps to count your calories and monitor your diet.
Fitbit is a range of products that all come together in one simple to use smartphone app. The app is available for iOS, Android and Windows.
Inside the App you can not only monitor the steps that your Fitbit wristband records, but your distance walked, heart rate, calories burned, steps taken, food intake, water drunk, heart rate, sleep cycles and much much more.
We got a Fitbit Charge HR wristband for review.
Out of the range of FitBit wristbands this one has a small screen but also the heart rate monitoring feature. There are less expensive models that just count steps and just attach to your belt, but the heart rate monitoring was important for me.
The initial setup is super easy, the app guides you through the couple of steps. Once setup, each time you open the App it syncs your data from the wristband and over to the App.
Using the App or the FitBit website you can chart your progress over time. On top of the wristband I've also got the wifi scales which then puts your weight and fat percentage data into the app too. Although for the scales you'll need to ensure you've got wifi reaching into your bathroom.
Initially the simple goal is 10,000 steps per day. When you achieve this your wristband vibrates to congratulate you. Beyond that you can challenge friends to competitions and set up a supportive community to help you achieve your health goals.
I also found the battery life to be excellent, with it needing charging every five or so days. It takes up to 2 hours to be fully charged.
The only area that I let myself down on is forgetting to put it back on after a shower or after its been charging.
Overall this is a brilliant device, especially when combined with the App (and possibly the scales). For those that want to change their health habits then this is a great way to get your butt into gear.