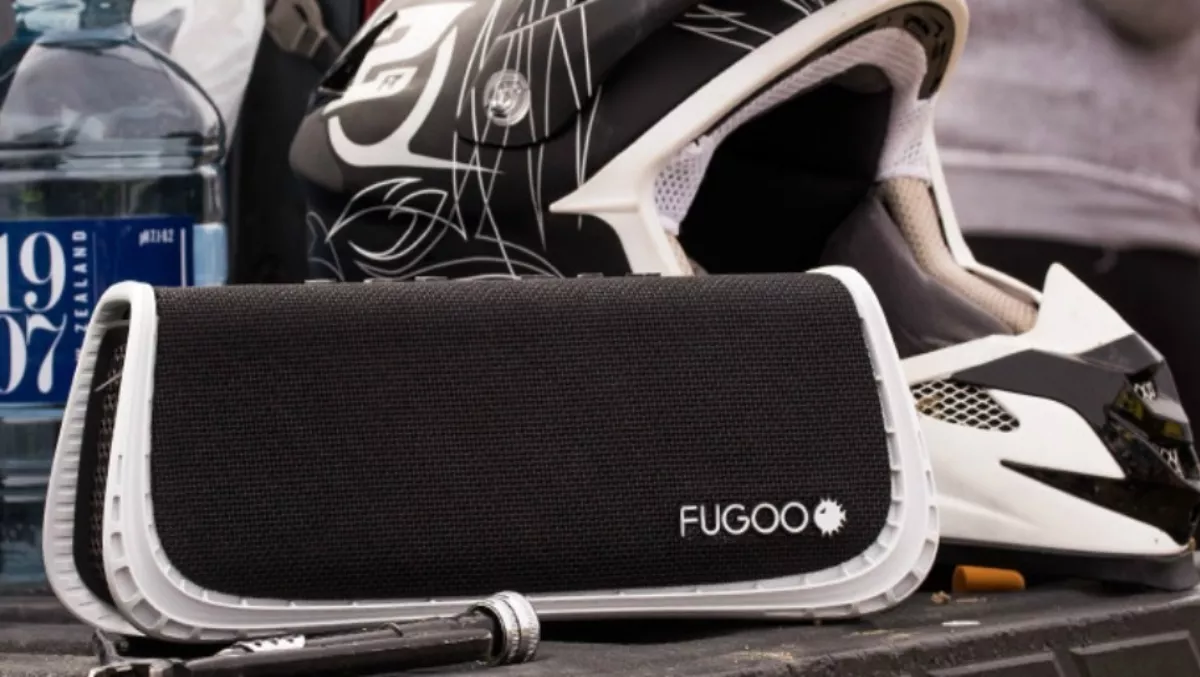 Hands-on review: Fugoo Sport XL portable Bluetooth speaker
FYI, this story is more than a year old
What's in a name? Well in the case of the Fugoo Sport XL, almost everything you need to know it in its title. Built to be carried along on your beach parties, boat outings or whatever you have planned, this speaker rather big, and has weight to it. But does its sound stack up?
Build - specs
I don't think I've ever encountered a more helpful Bluetooth speaker. It tells you when you've turned it on, it tells when it's powering off, it tells you when you've plugged a cable in and best of all, it tells you how much battery it has left.
With 35 hours battery life (a 37 watt lithium-ion battery is under the hood), I got around 25 hours in both indoor and outdoor environments, with it both blaring and one instance in which I accidentally left it on overnight.
Long pressing power button gives a rough indication of the battery level (almost full, about half, low etc). Long pressing the Bluetooth button puts it into pairing mode and long pressing the power button turns it off.
An LED on the speaker changes colour depending on if it's charging, draining or out of battery. It's the little things that really count.
100% waterproof and with changeable jackets, the Sport XL features 360 degree sound, 2 tweeters, 2 mid-woofers and 2 bass radiators all in a fairly compact yet heavy shell. Weighing in at around 1.88kg, it floats (always lucky if it happens to go overboard), is dustproof, snow proof and waterproof to 91cm for 30 minutes.
There's an audio-in jack for headphones, USB plug for connection to devices and a power adapter for charging. If you need to clean the speaker or feel like a change, you can remove the outer jacket to customise your look if you so feel like it. There are also a range of accessories to help you carry the speaker around.
Its Bluetooth range can reach up to 30 metres so if you're outdoor on a field this thing can blast sound in any direction.
Along the top, there are all the standard volume and track skip/pause buttons. Holding the play button toggles between indoor and outdoor mode. Pushing the O connects you straight to Google or Siri on your device for immediate access.
The sound
The Fugoo Sport XL can pump out some enviably loud sound, but it doesn't necessarily mean the sound is good at high volumes. Bass and midrange sound fine. In some songs, the high tones can sound blown out at the higher levels, but this depends heavily on the environment and the songs. The sound carries way better when switched on outdoor mode.
When on normal mode, low-mid volume is where it excels. With my trusty test playlist covers many music genres and once again processed pop rules the pack. Oddly, the shrill, blown out sound at high volumes isn't as evident when playing electronic/club music, so it really does depend on what songs you've got on your playlist.
For portability, design and style, the Fugoo is designed for outdoor situations where music isn't so much the centrepiece but the background to your summer parties. At around $489, this speaker is sturdy and has great battery life but for audiophiles, this speaker falls slightly short of the mark when it comes to distortion when you really pump up the volume.