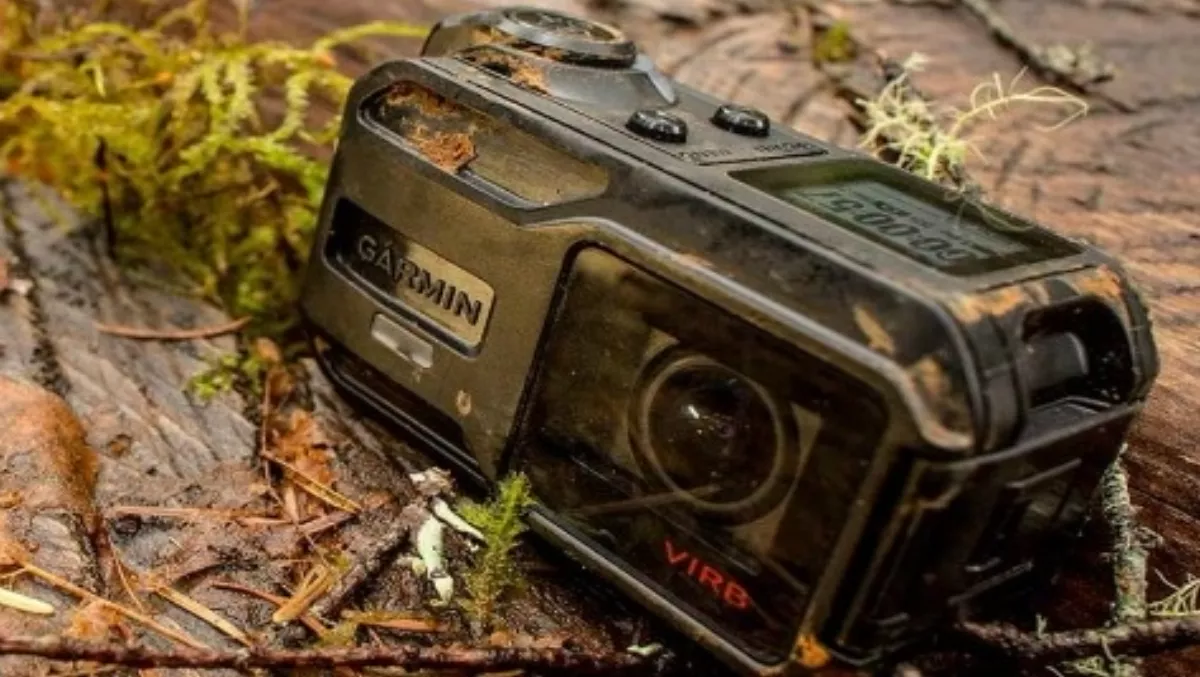 Hands-on review: Garmin VIRB XE
FYI, this story is more than a year old
The action cam market has become ultra-competitive with GoPro undoubtedly dominating the space, making the other guys work twice as hard to stake out some turf.
Working twice as hard is precisely what Garmin is doing with the VIRB XE - their answer to GoPro's wildly popular 4K capable action cam.
The action cam genre has sprung up out of nowhere with compact, rugged but high quality video cameras becoming the must-have gadget for sports enthusiasts with a social media habit. Action cams are even being used for reality TV shows.
Garmin is betting that added sensor smarts (which can overlay statistics onto footage) will take action cam footage beyond simple recordings, and give them a sharp competitive edge.
Look and feel
The VIRB XE is a chunky monkey, especially when compared to the GoPro. It's black-on-black aesthetic appears to have been lifted straight out of the Darth Vader school of design.
It mightn't win any beauty prizes, but the VRIB XE can dive to 50m underwater with no additional protective bits needed, and it's also dust proof too.
I suspect that it'd probably survive a thermonuclear conflict (test lab conditions and the lack of plutonium 239 unfortunately prevented me from putting this to the test).
Bells and whistles
Ruggedness aside, the VIRB XE is also crammed with tonnes of tech that is bound to appeal to its sporty dare-devil type market.
The one feature that leapt out as being incredibly useful to me is the ability to show the VIRB's last known GPS location in it's smartphone app.
Should the user and the VIRB be separated whilst filming (which let's face it, is a definite possibility given the extremes the VIRB is designed for), locating the VIRB along a shady bush clad mountain bike trail, ski field, patch of ocean or post-apocalyptic nuclear wasteland is just that much easier.
Its ability to stream over Wi-Fi to a smartphone is also dead handy, as it means you don't have to flip a catch to disassemble its protective case and remove its Micro SD card in order to watch filmed footage.
After a stint of skiing, mountain biking, bungee jumping, or surviving a nuclear blast, you can simply whip out your smartphone and ensure that workmates back at the office will be suitably impressed.
In use, streamed video was free of lag and stutters and smooth as can be.
The VRBs ultra rugged design necessitates some pretty clever engineering. For instance, it has a magnetic clip on cable, which keeps the VIRB going without compromising its water-proofness. It's a nice touch and makes charging a quick and hassle free process.
The VIRB also features a small LCD screen on top, which displays battery life, recording capacity and information from the VIRBs built-in sensors.
These include an accelerometer, gyroscope and, GPS, all of which track your performance, and allows you to showcase it to fellow viewers as their data can be overlaid on videoed footage.
Equally impressive is the VIRBs ability to work with a wide range of external sensors. This means that, in theory, it'll hook up to your car's computer, to show speed, RPM and gear changes. It'll also work with a wide range of heart rate monitors.
The VIRBs camera is 1080p 60fps capable. While it isn't a 4K monster like GoPro's Hero 4, 1080p does make considerable sense for an action cam.
4K video looks fantastic (on a UHD capable display) but the mammoth file sizes associated with 4k footage means it is tricky to share, consumes an unholy amount of SD card space, and can be pretty demanding on the camera battery.
Verdict
If Garmin's VIRB XE was a vehicle it'd be a Toyota Land Cruiser to GoPro's Subaru WRX.
Where the GoPro is a sporty rally vehicle, Garmin's VIRB is a near indestructible tank of a vehicle that'll monster all terrain it encounters.
GoPro's 4k video may be a great headline grabbing specification, but the VIRBs ability to overlay data onto footage makes it pretty useful for die hard sports nuts, post-apocalyptic atomic war survivors and Spielberg wannabes.
This coupled with excellent usability and a well thought out design makes it a worthy contender to other action cams on the market.
Related stories
Top stories