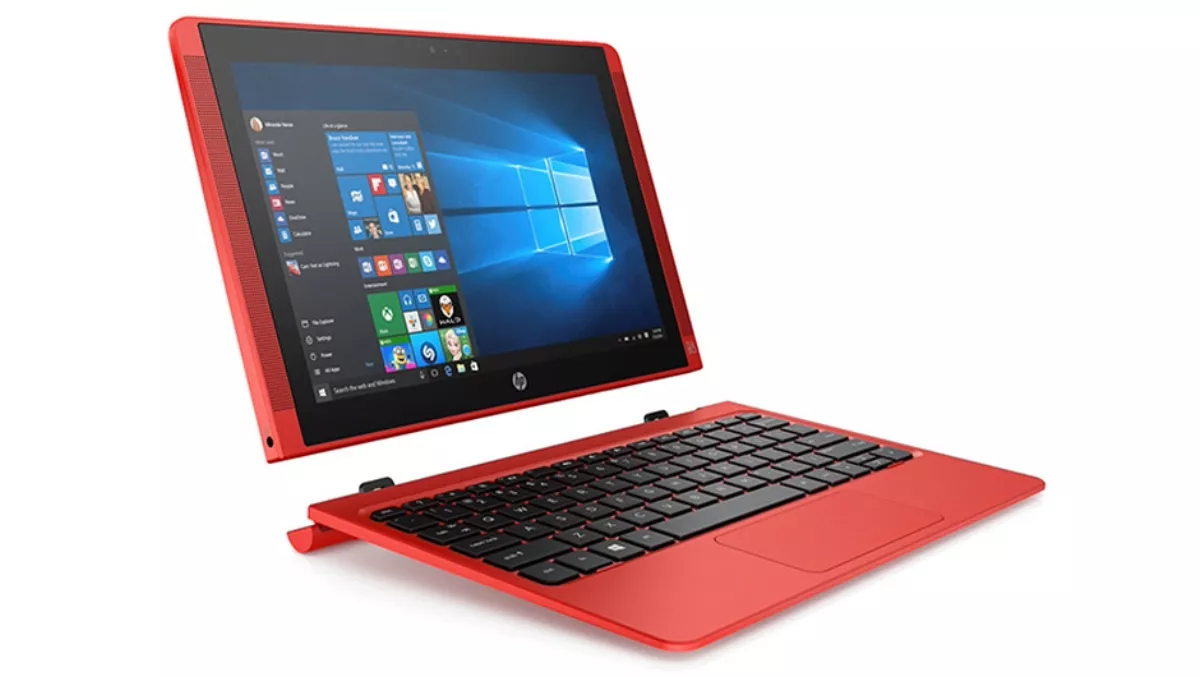 Hands-on review: HP Pavilion X2 Detachable laptop
By Sean Mitchell,
17 Feb 2016
FYI, this story is more than a year old
Laptops have been massively changing in recent years. The advent of tablets has called into question the role of a laptop. A tablet is more mobile, while a desktop is more expandable and faster. Then add in that smartphones are coming with larger screens, where is the role of the laptop these days?
What HP has done in its most recent laptop is incredibly clever and solves many of these considerations for a consumer in an elegant and compact package.
The HP Pavilion X2 detachable is not a tablet and it's not a laptop, but it's the best of both.
It's ultra portable, at just under 600 grams and it has a 10.1" detachable IPS touch enabled screen.
When you detach the screen the device turns into a awesome little tablet. The base left behind has an extra battery, a keyboard and a trackpad.
It ships with Windows 10 pre-installed. Then when you detach it from the keyboard base, Windows 10 is clever enough to show the onscreen keyboard automatically.
When re-attaching the screen back to the keyboard base you can do so the other way around so that it becomes a great stand - there are in fact four versatile modes that you can use the HP detachable in:
This isn't HP's first detachable laptop. It has higher-end models for business or corporate use. This experience with detachables shows in the locking mechanism to join the tablet to the base keyboard. It feels rock solid and very strong.
In either the tablet or laptop modes you can use the built in Bang & Olufsen speakers, which are located on either side of the screen.
It's also got everything else you'd expect; Bluetooth, Wi-FI, a front facing camera & microphone plus some things I wouldn't have expected including two USB ports, SD card slot and HDMI out.
You may laugh at this, but I even loved the power adapter. It's small black and really well designed. It's 2 metres long and plugs into the USB C plug on the side of the device.
The combination of the small form factor, HDMI out (for presenting) and the versatility of tablet or laptop mode make this an awesome tool for school or university student use.
Add to that it's cool colour scheme (Sunset Red or Blizzard White) and unbelievable NZ $599 price point and this surely is the best priced and well rounded student laptop available today.
If you would like to know more about the HP X2 Detachable, click here.