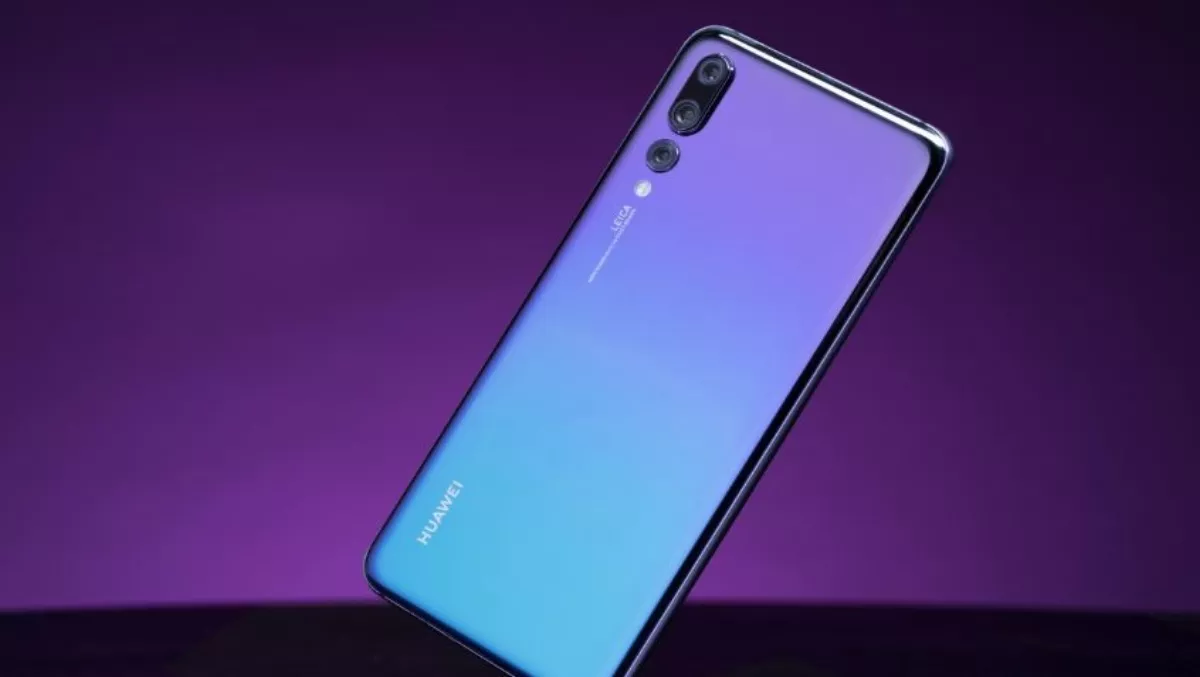 Hands-on review: Is Huawei's P20 Pro the best camera-phone yet?
FYI, this story is more than a year old
Over the past few months, I have been getting very familiar with Huawei's P20 Pro, their latest high-end phone.
It all started with a lengthy briefing and lunch with Huawei.
From the moment I first laid my eyes on it I had very high expectations.
I like Huawei phones, and currently own a Mate 10, which meant that the P20 had a lot to live up to in my mind.
While I was getting briefed about the phone I noticed that a lot of hefty claims were being made, especially about the camera, this raised my expectation for the device even more.
As I walked out with the brand new and shiny blue phone I knew that testing this device might take a while.
Overview:
The P20 Series introduces an advanced new camera system, which brings features that ultimately aim to enhance every part of the smartphone photography experience.
The P20 Pro features a Leica triple camera with supposedly the highest pixel count available on a modern smartphone, the camera configuration is comprised of a 40MP RGB sensor, a 20MP monochrome sensor, and an 8MP sensor with a telephoto lens.
It also features an exclusive new Leica colour with a dedicated ISP and colour temperature sensor for better colour reproduction.
Both the P20 Pro and P20 support six-axis stabilisation and 960fps super slow motion, which is four times higher than the standard 240fps and captures details that cannot be seen with the naked eye.
With Ultra Snapshot mode, both devices can capture an image in as little as 0.3 seconds by just double-clicking the down volume button, even from an off screen.
The P20 Series' Kirin 970 processor and dedicated Neural Network Processing Unit (NPU) supposedly enhances photography.
The phone also comes with EMUI interface 8.1 (based on Android 8.1). EMUI is fully customisable with AI support and includes Huawei Share 2.0.
Additionally, the HiAI Ecosystem enhances a variety of app experiences.
For instance, the P20 Series includes on-device Prisma processing, which supports real-time filter recommendations based on scene and object recognition. In partnership with Google, the P20 Series supports Google ARCore delivering advanced AR capabilities.
The camera:
After reading all about the incredible camera powered by AI, I decided that it would be the main selling point for this phone, and thus should be the major focus of this review.
Over the next few months, I put the camera through its paces, dragging it with me on road trips, hikes and through the city to get photos in just about every scenario.
Simply put it did not let me down, before I explain more have a look at some of my favourite pictures with the P20:
City of Contrast
Crossroads
The Empty Tree
Now I'm no master photographer, but the P20 Pro sure makes me feel like one.
It has a breadth of incredible photo options that suit just about any scenario, and on top of that, it has a fairly adequate set of editing tools.
Another fun feature is its slow motion, now this feature is a bit hard to master but once you do it leads to some very interesting shots.
Here are a couple of shots I got:
Milky Way
Steamy
While all of this was very impressive I decided to try and find out how well it all works together, and this required a slightly bigger project.
I decided to make a short, short film using as many of the onboard features as I possibly could.
Here's the result:
Dread
All and all I was thoroughly impressed with the P20 Pro's camera, its features are really quite impressive and even in the hands of an amateur, it can lead to some incredible snaps.
Everything else:
On top of the high-end camera, the P20 Pro comes with all of the bells and whistles consumers have come to expect from a modern smartphone.
This includes some things I'm not very fond of, for example, the infamous 'notch'.
However, for picky consumers like me, Huawei has allowed us to hide this little detail, much to my delight.
Another noticeable change on this phone is the lack of a headphone jack.
Now I understand that the future is wireless, however, I have lost three wireless headphones to date, so at least for me, I'm not quite sure if I am ready for that wireless future.
The last thing I should mention is the face ID, It works, 98% of the time, which to be honest is way better than I initially thought it would be.
Overall I really do like the P20 Pro, it's a good all-around phone with the added bonus of having an incredible camera attached to it.
I can highly recommend this phone to anyone looking to upgrade to something shiny and new, while not looking to spend $2,000 to get it.
Related stories
Top stories