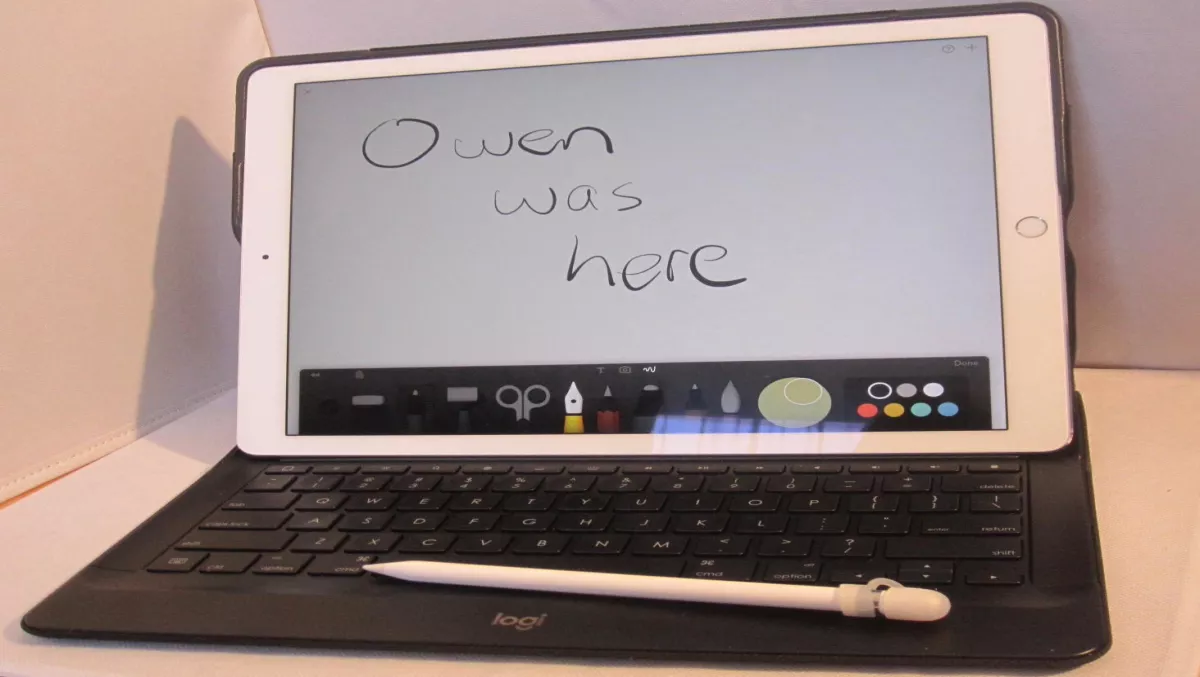 Hands-on Review: iPad Pro 12.9"
FYI, this story is more than a year old
If you live a mobile life, flitting from place to place, lugging around a laptop can become irksome. Salvation is at hand. A tablet touted to outperform many PC's, the iPad Pro may be the answer.
Apple has given us a wide array of iPads to choose from. My wife loves the Mini, that fits into her handbag and provides her excellent graphics and performance. I prefer a larger screen, and after much agonising decided to go with the 12.9" iPad Pro.
Performance-wise, I have no problems switching from my MacBook Pro to the iPad Pro. In fact, the iPad promises to help me become completely paperless in my life, I'll be discussing that in a later article.
For now, suffice it to say that the 12.9" iPad Pro gives me and my fumble-fingers a large enough area to make work easier. Coupled with a few indispensable accessories, it means that my office is now truly portable.
Tech Specs The iPad Pro will really come into its own when IOS 11 rolls out, bringing true multitasking functionality to this smart little tablet. The A10X Fusion chip delivers blisteringly fast performance and the Retina screen gives you crisp and clear text and graphics.
Another feature is the adjusting screen brightness, ensuring good viewing no matter what the lighting conditions. There's much more we could talk about, but suffice to say, the camera and sound quality are both excellent.
Accessorizing: As Hamlet remarked, "Ay, there's the rub." I already knew which accessories I was going to purchase; the Apple Pencil™ and the Logitech Create Keyboard Case with Smart Connector.™
I've read a number of reviews that moan about the costs, but in reality, Apple has provided a cost-effective alternative to much pricier Windows-based solutions. I'd need to spend another article talking about the graphic capabilities of this iPad, and can easily see it becoming a valued accessory for the designers and artistically gifted among you.
I also splurged NZ$4.49 on a nifty App called Nebo, which converts my handwritten notes into text. Given that my handwriting is phenomenally bad, it does a pretty neat job. Logitech's case is one of two that I looked at, and I opted for it because it offers full coverage, a back-lit keyboard and a nice clean design.
Apple states simply, "Anything you can do, you can do better," and I wholeheartedly agree.
Related stories
Top stories