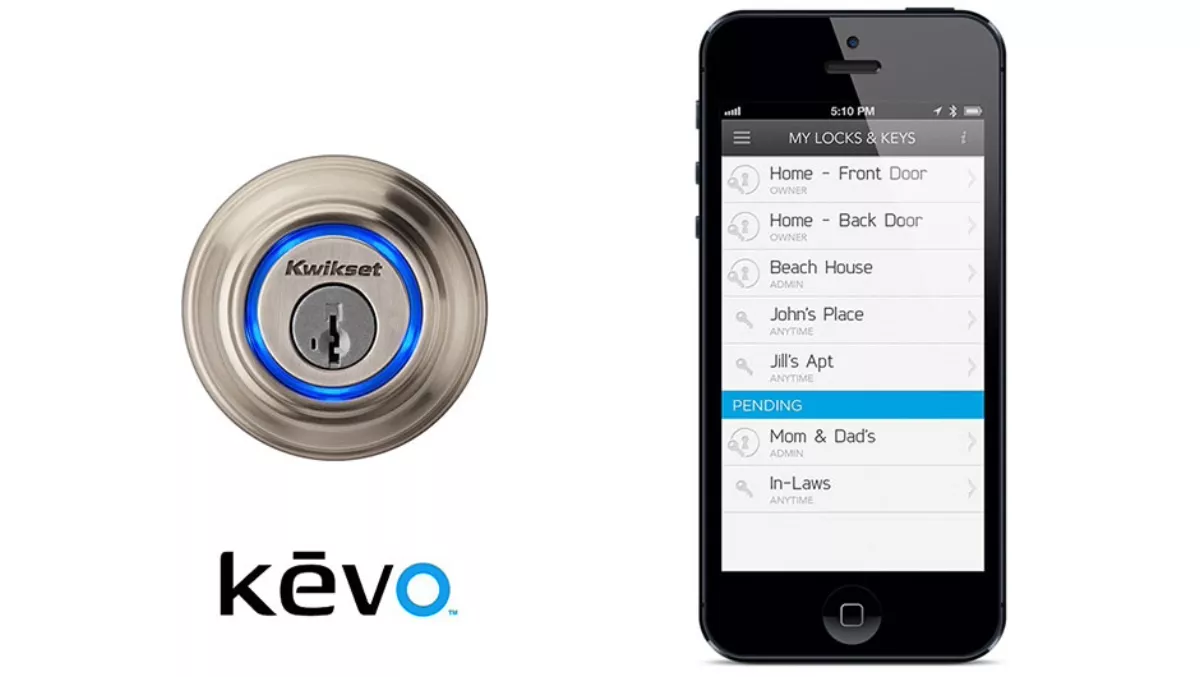 Hands-on review: Kwikset Kevo Bluetooth Deadbolt
By Sean Mitchell,
Mon 18 Apr 2016
FYI, this story is more than a year old
As a man, there are three things you need to remember when leaving the house. Mobile phone, wallet and keys.
This impressive new Bluetooth deadlock might just reduce that list to just two, as there could be no need for house keys.
We've seen many versions of this type of product, but none have really been ready for prime time. Some just fit over the top of existing deadbolts which seems clunky and could be unreliable.
This one actually replaces your deadbolt entirely.
It has a round, smaller unit for the outside of your door, plus a larger unit for the back of the door.
I was expecting that you would need to walk up to your front door, pull out your phone, open the app and unlock your front door but it doesn't work like that. It's way, way smarter.
You simply walk up to your door and touch the outside of the lock on the door. It then glows blue and looks for your phone in the vicinity and unlocks your door.
You can also use a small black plastic key fob on your key ring if you don't have or don't want to have your smartphone with you. This would be ideal if you're going to the beach and don't want to take a smartphone for example.
Also, if worse comes to worse you get two old fashioned keys with the unit, so they can be your final option.
Also getting out of the house is easy with a manual latch you can use on the back of the door. This is important for emergency situations like a fire, not to mention just for everyday convenience.
The whole unit works on four AA batteries which you get notified to change when running low. Although, as the unit is essentially asleep until you touch the round outer part of the door, the batteries will last a long long time.
Everything is included in the pack for installation - it will generally just replace an existing deadbolt, although most people will need a locksmith.
Then the App is very easy to use, plus has a full history of activity. Cleverly you can share the electronic access with family, friends or visitors. This could be ideal if a tradesperson needs access to your house while you're out.
This is an ideal product and finally delivers on what you'd expect in an electronic lock. It's also reasonably priced for a high end quality product. Now I want one.
The Kwikset Kevo Bluetooth Deadbolt is available from Mitre10 Mega at an RRP of just $369.00. To order or view store locations, click here.