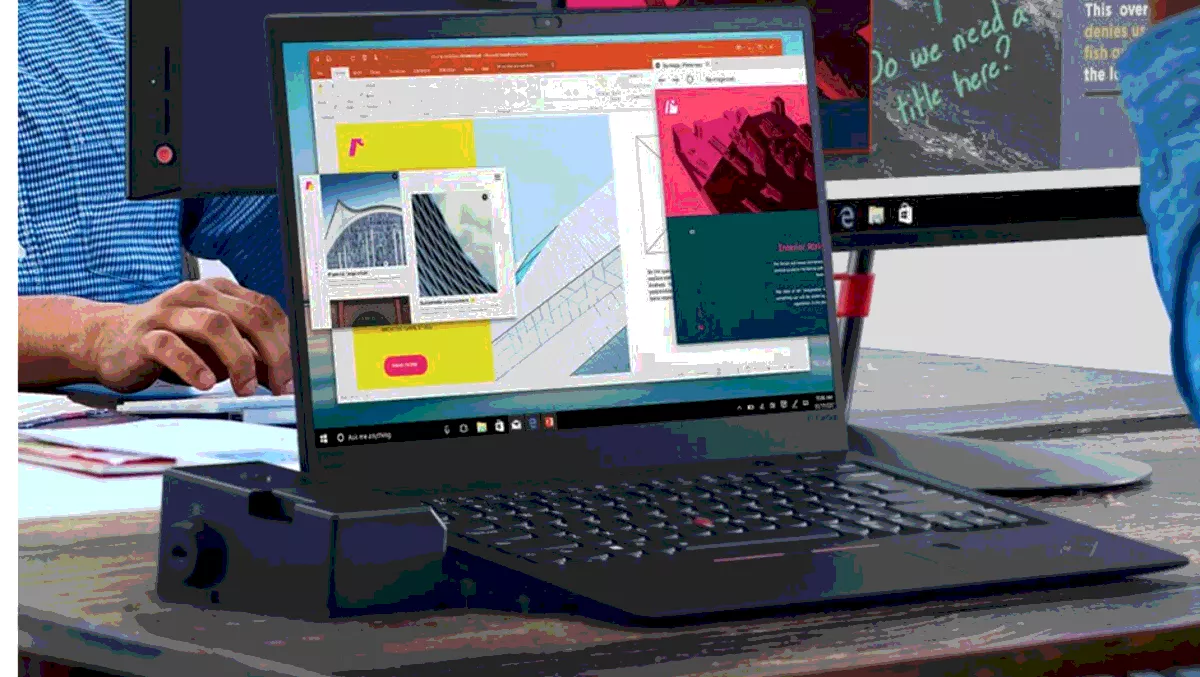 Hands-on review: The Lenovo Carbon X1 - rugged with style
FYI, this story is more than a year old
The Lenovo Carbon X1 is aimed at the business user. More than that, it could also provide a student or photographer on the move with a very well-equipped unit.
With its 8th Generation Intel Quad Core CPUs and 16GB of LPDDR3 RAM, the 6th Generation X1 Carbon is a hard-hitting feather-weight, promising a 35% performance increase over its predecessors.
Recently I read an article squarely placing Lenovo in the top echelon of laptop manufacturers. After a weekend of exploring its features, build quality and aesthetics, I concur. Lenovo are on top of their game.
But like the poet Wordsworth, when he and his walking party failed to notice that they had already crossed over the Alps from Switzerland into Italy, I too experienced that feeling of deflation when manhandling the X1 Carbon.
With its processing power and its 16GB of RAM, I was dying to test its design capabilities. I grabbed my stylus eagerly and then read those fateful words, "No touch support.
After calming myself down by listening to Pink Floyd and the Beatles through the excellent speakers (featuring Dolby Audio Premium), I decided to research this seeming oversight.
It turns out that there is a touch screen option, but if you choose that option you'll have to wave goodbye to the High Definition display for the FHD option.
A plethora of ports
It may weigh in from 1.3kg but that doesn't mean that Lenovo have skimped with the features or ports.
We have two USB 3.0 ports; 2 Thunderbolt ports; 1 HDMI port; one 4-in-one micro SD card reader; and the standard combo audio/mic jack; as well as a CS18 side docking connector.
Along with the highly responsive trackpad is the now-familiar little joystick, which I understand is actually referred to as a "pointer nub.
I'll be honest and admit that I rarely use that feature, namely because I've found the trackpad to be really responsive and accurate. It's so good that I'd reached the proofreading stage before noticing I'd not even bothered to plug in a mouse.
There's also the Match on Chip (MoC) touch fingerprint reader and a keyboard that has to be one of the best I've ever used. My test model was black and gorgeous with one of the best keyboards I've ever used. You will love the feel of this keyboard with a bit of extra travel that makes typing a real pleasure.
You've got nits
Upon reading that I had 300 nits, I flew into a panic of scratching. Eventually realising that Lenovo weren't getting personal, I saw they were talking of luminance, where 1 nit equals 1 candle-power.
The X1 Carbon displays are at the top end of the ratings, with 300-500 nits packed into a 14 inch display. I can see the business user justifying the high-end display by pointing out the frequent presentations they share when on the road.
If you want the touch-screen option, you will have the FHD display. Otherwise, you can choose the Dolby Vision (high-dynamic-range) HDR technology option, which features WQHD 500 nits and 100% colour gamut.
Lenovo's website says that, "As the first PC to include Dolby Vision, our new X1 laptops deliver increased brightness, expanded contrast, amazingly accurate colours, and refined detail. Either way, you get a super-bright display in a narrow-bezel design that's just 15.95 mm thin. And the best part? Minimal impact on battery life!
Initially I had assumed I was dealing with a display smaller than 14". Narrow bezels belie the sturdy build of this lightweight marvel of technology. By reading the documentation, I discovered that in fact, the 14" display X1 Carbon occupies the same space as my 12.9" iPad Pro. That is clever construction.
Don't make the mistake of assuming the Carbon X1 is flimsy. The USA have a military standard that tests the ruggedness of laptops, and this model scored highly for ruggedness.
It manages to do that with style. With three models and a large array of customizable options to choose from, you will feel spoiled for choice when choosing the right model for you.