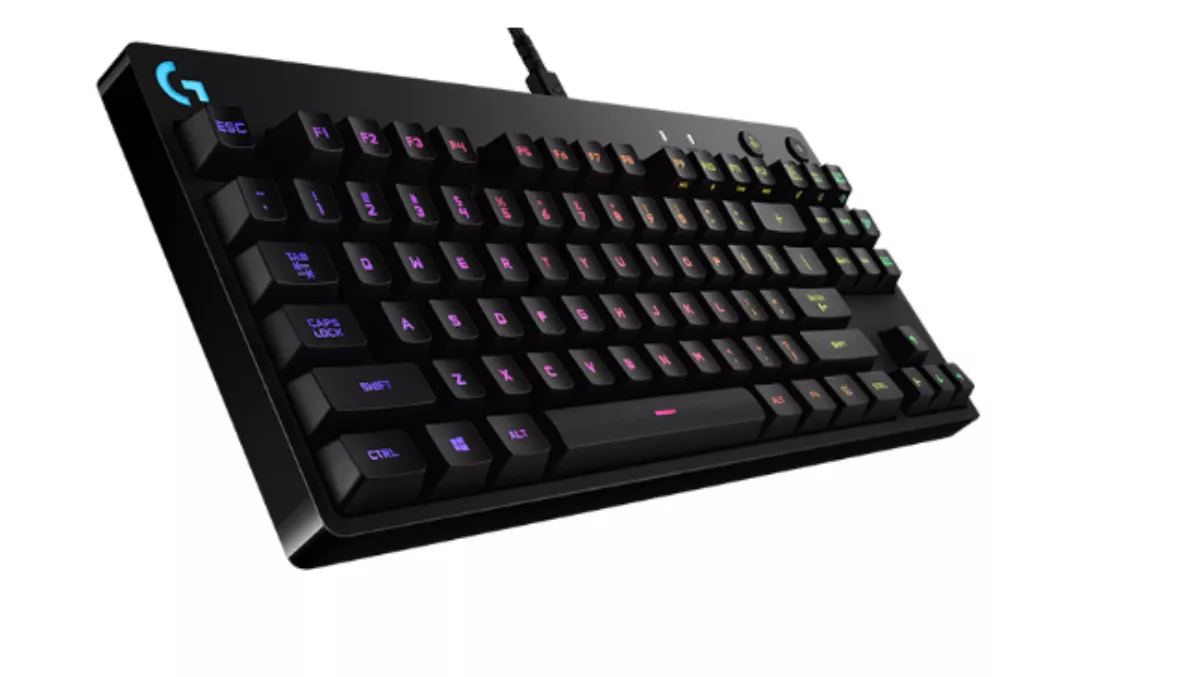 Hands-on review: Logitech Pro Gaming Keyboard, the Keyboard for the serious gamer
FYI, this story is more than a year old
Let me start by saying that this is a serious keyboard for the serious gamer. From the fabric-covered USB cable to the customizable colouring, this keyboard screams "classy."
To begin, I visited their support website, downloaded the software package and restarted my computer. You have the choice of Mac and Windows packages.
I'll assume that the Windows setup is as seamless as it was on the MacBook Pro. A quick restart and I was away.
Configuring the keyboard for various games was easy, as was choosing a colour scheme for normal use. If I want to work normally, I can turn off the colours, but setting up for different games is a doodle. I chose "colour wave" as my default profile, and configuring the keyboard for different games was as easy as choosing from a drop-down menu.
You can have the colours moving horizontally, vertically or from the centre and it's quite restful. If you have a Logitech joystick, no problem. There is a joystick button mounted on the keyboard.
In a previous article, I talked ergonomics. I don't know why the gaming fraternity have got this figured out, but they continue to impress me with the wonderful action of the keyboards, making typing a breeze. There's something about the mechanical feel of the keys and the comforting "tap, tap" as you work away.
At the end of a torrid typing session, my digits are as nimble and relaxed as they were when I started. My fingers seem to find their way unerringly to the correct letter or symbol, making touch-typing a breeze.
The keyboard has its own legs so you can have it tilted towards you and slightly raised. Another pleasing feature is the light that displays when you engage the Caps Lock key. Too many manufacturers seem to omit this seemingly simple function.
The colours are customizable, so if I feel like playing my own customised "Owen the Assassin Zombie Slayer" game, I can customize the keyboard to light up my own peculiar function keys.
For the serious gamer, this keyboard is a no-brainer. I'd venture to add that it's a no-brainer for the serious typist wanting to avoid OOS syndrome. If, like me, you're a bit of both, then look no further than the Logitech Pro.
I'll be looking closely at their wireless headphones soon, so stay tuned. If they are as well-built and featured as the keyboard, you may be looking at purchasing a combo.