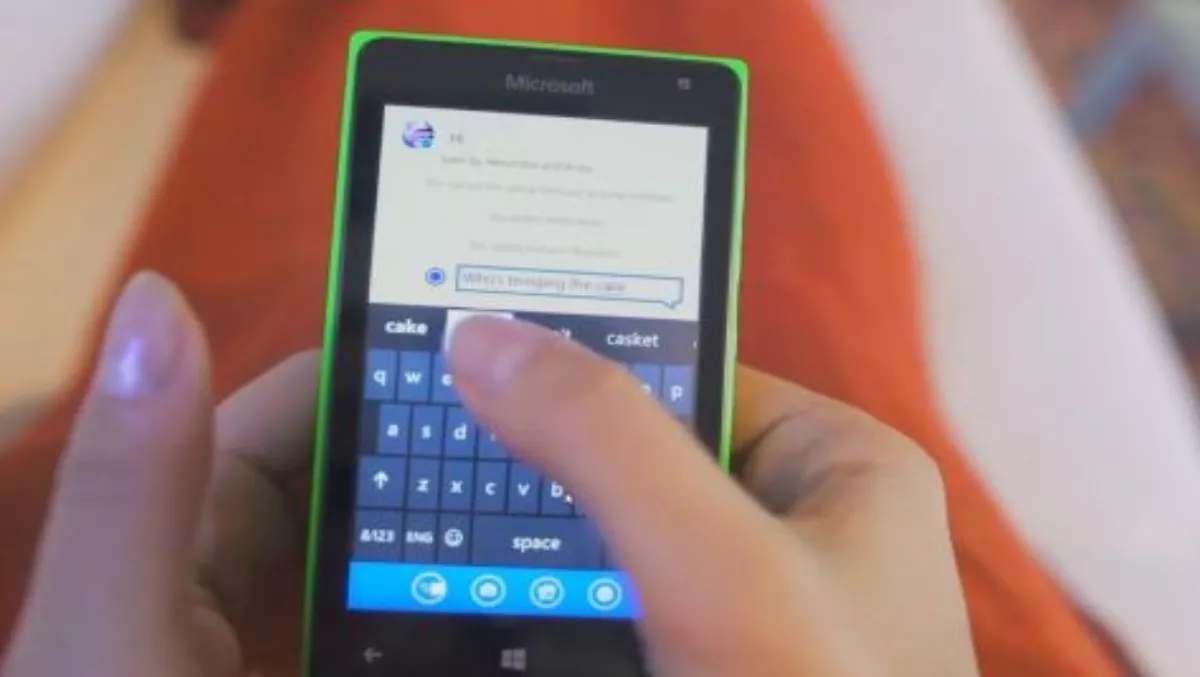 Hand-on review: Microsoft Lumia 435
By Greig Strafford,
04 Aug 2015
FYI, this story is more than a year old
With the Lumia 435, Microsoft are taking on the low powered entry level Android smartphones, does it fare well?
The Lumia 435 is Microsoft's new budget smartphone, meant for customers who want the benefits of a smartphone, yet have no need for the flagship devices available. With basic specs, and an evolutionary design from the Nokia Lumias, the 435 has a lot going for it.
The Lumia 435 comes with a 1.2GHz dual core processor, 1GB of RAM and 8GB of storage. Its market appears to be for those taking the step from an older non smartphone device, children or for a backup. With a 480 x 800 screen, and a 2MP camera, it's not going to beat any of its competitors outright, and if social media is a must, the small number of these apps in the Windows Store will disappoint. The 2MP camera does suffer from poor quality images, and in other markets, for $10 more, it comes with an adequate 5MP camera.
Yet as a basic work phone it excels. With strong email, messaging and Contact management, along with a thick polycarbonate body, it's a phone you can toss around at work without worrying that you'll damage it beyond belief. It feels rugged, just like the old Nokias, and let's be honest, you break this, replacing it for $90 from your local electronics retailer won't concern you too much (as long as you're a Vodafone customer), otherwise it'll be $120 unlocked.
In use, it doesn't feel slow either, it will be getting the Windows 10 upgrade, keeping it up to date. It can take a few seconds to load an application, and the battery life does drop quickly if you're taxing the device, yet it'll easily last through a day and using a micro USB charger, it'll keep up with your demands.
With its expandable memory through micro-SD, only having 8GB main storage doesn't really matter. It has Spotify and Facebook in the Windows Store, and a lot of the apps can be moved to the SD card, leaving plenty of storage free on the device.
The screen is passable, it was never going to be amazing at this price, yet it does an alright job. Without Gorilla Glass, you will probably get more scratches on it, have a look on your favourite auction site for a case and screen protector for less than $10, you're unlikely to regret that investment.
The Microsoft Lumia 435 is a great starter device, priced slightly above the Telco's own starter phones, and undoubtedly with more capability. Microsoft have been looking for ways to get their phones in front of the right people, and with the 435, they might just do it.