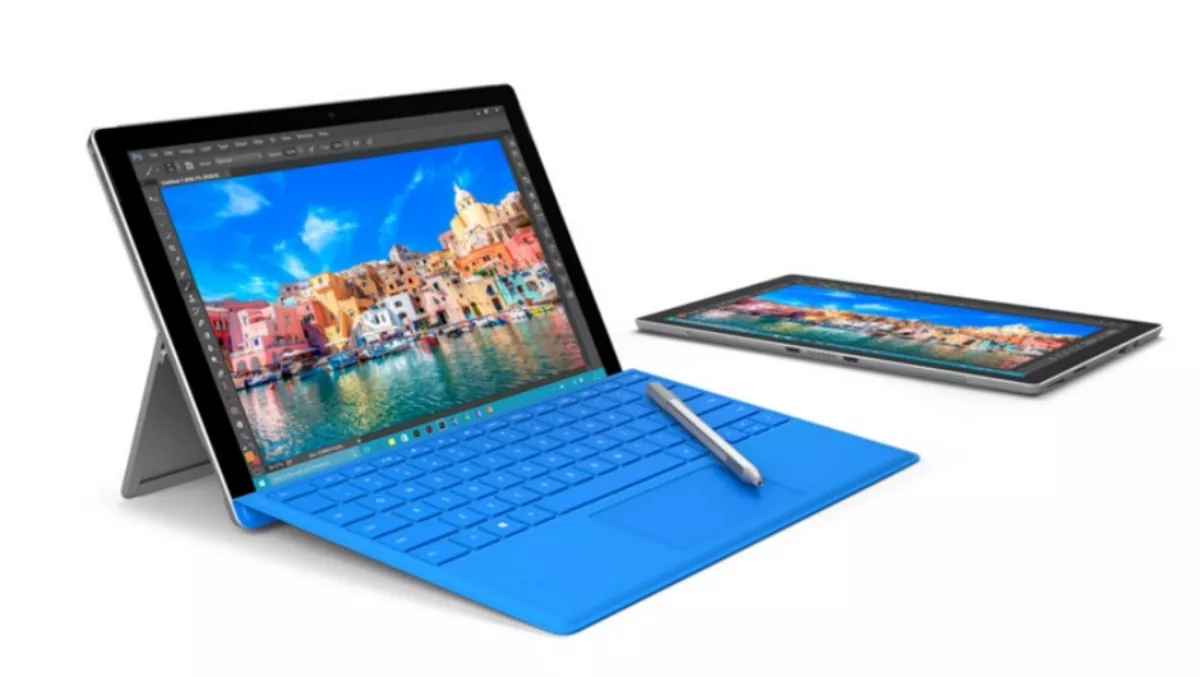 Hands-on review: Microsoft Surface Pro 4
Mon, 11th Jan 2016
FYI, this story is more than a year old
By Sean Mitchell, Publisher
More and more businesses see the benefits of providing tablets to employees. Although the problem left with a business owner or IT manager is which devices do they really need? Providing a laptop, a tablet and a smartphone seems like overkill.
Yet on the other hand, an Android-based or iOS tablet doesn't seem to be enough for full time usage without a desktop or laptop as well.
Microsoft has a very elegant solution in its new Surface tablet range.
The Surface Pro 4 includes a full version of Windows 10, unlike the cut-down version of regular Surface models.
It also has a hugely powerful Intel Core i5 Processor, 256GB of drive space and 8GB of RAM, essentially like a full powered laptop or desktop PC.
It's a touch screen tablet at just 8.45mm thick and is easy to hold thanks to a non-slip metallic backing.
So you could use it as a tablet on its own or you could snap on the keyboard/cover and flick out the kickstand to turn it into a laptop. The kickstand angle is completely adjustable, so it can work on a desk, picnic blanket, sitting on a couch or even in bed.
The keyboard/cover is sold separately but we recommend it highly.
A pen is also included, which combined with Microsoft OneNote could turn it into a notepad replacement or even be used for drawing/art.
Windows 10 is very friendly to touch screen and pen driven control, and you can also flick into tablet mode with bigger icons and pop up onscreen keyboards with just one click. It's a marriage of operating system and hardware made in heaven.
There are two other features that show that it's more than just a tablet; the USB 3.0 port, which is missing on an iPad, and a displayport for external displays/monitors to be connected easily. As these ports are both separate from the power connector, you can have all three plugged in at once, which is very useful in a laptop situation.
Microsoft has outdone itself with this device. It's a tablet, a powerful laptop and yet it's so convenient. The kickstand is a simple but killer feature and sets it apart from other tablet devices.
Also with the price point of $1599 + keyboard/cover, it's an awesome device for business users that want a tablet and laptop without any compromise.