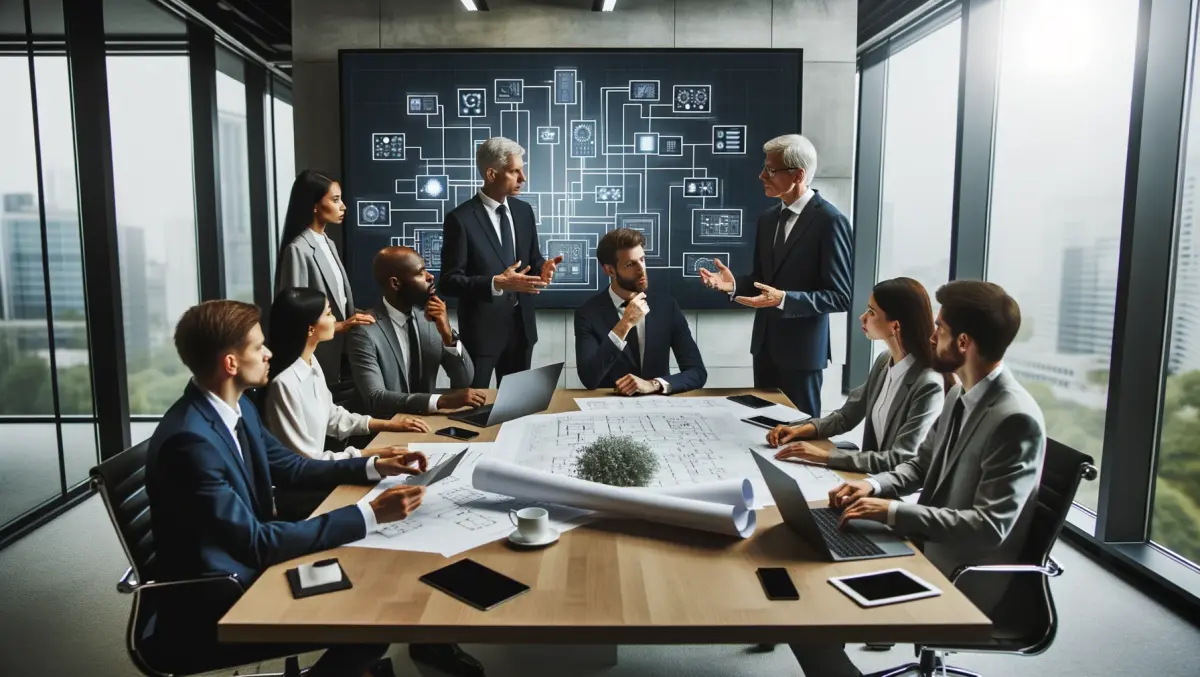 Hands on Review: Navman Mivue Drive LM – A Black Box for the Car?
By Patrick Pilcher,
Fri 30 Jan 2015
FYI, this story is more than a year old
GPS in car navigation units have to be one of my favourite travel gadgets. I've lost count of the number of times we've made it to the airport car rental drop-off point by the skin of our teeth thanks to our trusty GPS unit.
We call our GPS "Sheila" (it's set to Australian female English for speech options). Travelling with her has seen the usual squabbles associated with map reading and navigation just don't happen.
Travelling aside, Mivue Drive is also likely to appeal to insurers. It is also a drive recorder that could in theory help to determine who is at fault in road accidents.
Look and Feel
Front-on, The MiVue Drive looks just like any other GPS. It sports a 5" touchscreen and mounts onto a car windscreen using a suction cup mounting bracket. It also comes with a cigarette light adaptor. It's slim and resembles a largish smartphone.
It mightn't be the most exciting looking piece of gear I've seen. But I suspect it's designed to minimise driver distraction. In this case, less is more.
In Use: A Black Box for Your Car?
Flipping the Mivue around reveals what makes it so unique. The big deal is that it comes with a built in camera mounted on its rear. It's 720p HD capable and records road trips as you drive. A wide angle lens means that it captures both sides of the road and can capture the licence plate of on-coming cars.
Video is recorded onto a micro SD card and is viewable at a later date. Data from its built in G-shock sensors is also recorded. Should the unthinkable happen recorded video at the point of a sudden change in acceleration gets marked.
It's an ingenious combination. Using GPS, it not only knows where you are, but how fast you're driving. A visual record is also invaluable as is G-force info for insurance investigators.
On the GPS front about the only feature missing is a kitchen sink (I do suspect that if I dug deep enough through its settings menu…). A lot of the extras are pretty useful. I came to appreciate "landmark guidance plus". It gave us plain English spoken directions based such as "turn left by the BP petrol station in 200 metres".
Visual guides to lane changes for complex motorway systems also appears. This and landmark guidance plus makes navigating in an unfamiliar town a lot more stress free.
There's also map updates every month. These are downloadable and are transferred to the Mivue using Navman desktop software.
The MiVue was also pretty hard to fault performance-wise. Where earlier navman GPS units I'd tested took an eternity to get a GPS signal lock, the Mivue had a full lock and was good to go within a minute.
I also liked that after typing in an address, I was able to choose the fastest, economical, easiest or shortest way of getting there.
Missing a turn-off also saw the Mivue re-routing us and still getting us there – taking a heap of stress out of the equation.
About the only real downside on the performance front were the many warnings given for the route ahead.
We were told 3 times in a row that I was entering a school zone and this got pretty painful, especially considering when it was a weekend and no-one was at school.
The Mivue has a detailed settings menu so it was straightforward affair to turn off spammy warning messages. I was also able to keep other warnings (such as speed camera ahead) enabled.
Speaking of menus, the user interface of the Mivue will be familiar to anyone with a passing knowledge of Windows 8. Everything is accessible via simple flat tile style icons.
These are big enough for most fingers and combine with an accurate digitiser to deliver solid usability when driving.
Verdict
Aside from keeping marriages intact when travelling, the drive recorder could be the difference between a payout and grief with your car insurer.
Thanks to smartphones, standalone GPS units are on borrowed time so drivers need a compelling reason to buy a dedicated GPS unit. Navman's drive recorder/GPS combo could be just what's needed to reinvigourate the catgeory.Tech Specs
RRP$: $349.00
Screen: 5" LCD Touchscreen
Dimensions: 135x84x21mm
Memory: 4GB
Expansion: MicroSD
GPS Features: Landmark guidance plus, Premium safety alerts, Spoken safety alerts
720P HD recording
G-Shock sensor
120 degree wide angle lens
Smart find keyword search
Smart route
Fuel type search
3D junction views
Speed limit alerts
Australia and New Zealand maps