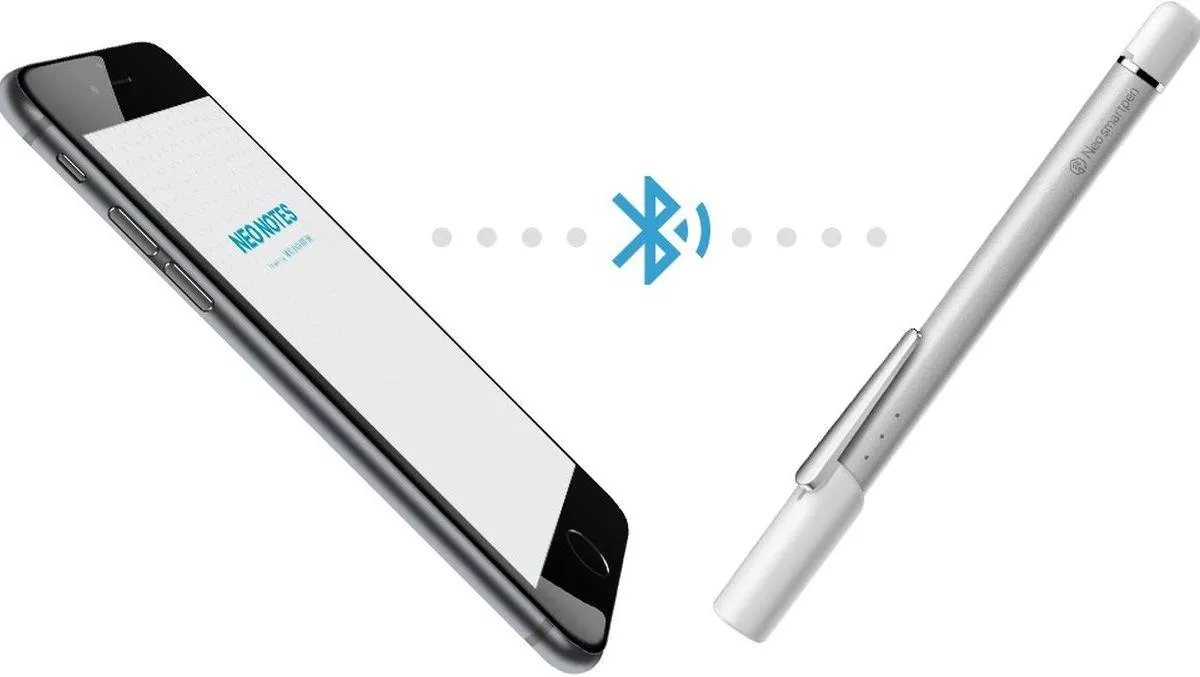 Hands-on review: Neo Smartpen N2
By Sara Barker,
Thu 5 Nov 2015
FYI, this story is more than a year old
The Neo Smartpen N2 proudly claims to bridge the gap between paper and digital. Artists, writers, scribblers will find this a welcome addition to their collection.
With competition from Apple's latest stylus, the Smartpen still offers the reliability of pen work with excellent digital output. Artists, writers, note takers and scribblers will find this a useful innovation that will doubtless be improved with user feedback and improvements to the app.
The Neo Smartpen works by connecting to the Neo Notes app via Bluetooth. Write in the Neo Notes stationery, and the pen's camera will convert your penstrokes into digital form.
However, the pen doesn't have to be paired with the app in order to capture notes. Once switched on the pen will capture and store anything written and will then sync this to the app when you have a Bluetooth connection.
The pen itself is fantastic to write with: the black ballpoint ink doesn't skip and penstroke transmission to the app is instantaneous. You don't even need to remember to turn the pen on - just tap the ink nib on the page and the pen will auto-start.
The Neo allows you to write normally and have your notes digitised, without having it feel like you're 'writing on glass'.
The main downside is that the Neo Smartpen is compatible only with Neo Notes stationery. The stationery range includes pocket sized notebooks, traditional A5 and A4 spiral notebooks and pads, along with plain pads that are ideal for drawing.
The paper is designed to help the app automatically detect what page you're on, so it knows when you start a new page, if you go back to a previous page or forward a few.
The pen's battery life is outstanding. You can use the pen icon at the top right of your app screen to control your pen's auto on-off and other settings so your battery isn't wasted. You don't even need to have the app open all the time, because it will be able to update its digital notebook later - as long as your pen's power button is on while writing.
The Neo Notes app has a minimal range of options - there are three pen thicknesses and eight colours to choose from - and I think there needs to be a better colour palette, especially for artists.
The app offers note transcription into a variety of languages. In theory it's easier to search your digital notes for specific keywords, but this seems to only work if you have neat handwriting. Simple words such as "the" were easy to find but "deliberation" wasn't recognised.
The Activities feature time and date stamps your notes, providing you with a calendar where you can see the notes you've made and on which days. This could be used when you need to recap your notes from a specific day and allow you to quickly find the exact notes you're looking for.
If you want to email your writing, you can mark the envelope symbol on the top right of your stationery so you can email the page direct from your app. I recommend this for exporting your writing and backing up your entire notebook through Google Drive Manager or EverNote.
In fact, you can use EverNote and Google Drive in addition to email - and content can also be shared directly into Microsoft OneNote and DropBox. This can work well in a business or education setting as a collaboration tool.
You can organise and copy specific pages into different notebooks. You can also long press a specific page on your app screen to share in four file formats: PNG, PDF, text or SVG file, compatible with graphic design software. I found it very easy to share my sketches to email and then fine-tune them in Adobe Illustrator.
The Neo Smartpen's design looks and works great. While you must also buy the specialised stationery, this pen is still a worthwhile product. I'm hopeful that eventually the Neo Notes app will offer a larger selection of colours for those who want their work to really pack a punch.
The Neo Smartpen is available online now in both New Zealand and Australia.