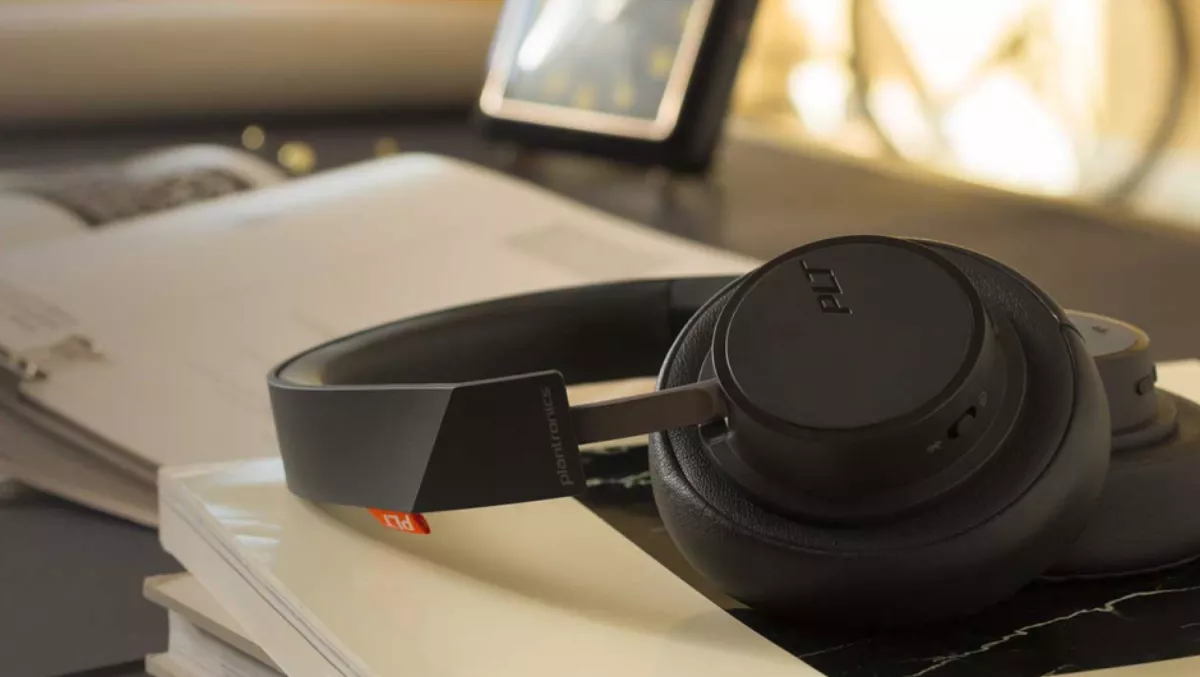 Hands-on review: Plantronics BackBeat GO 605 headphones
FYI, this story is more than a year old
Plantronics have entered the Goldilocks zone of headphone construction. With the BackBeat Go 605, Everything, from comfort to cost, is just right.
These headphones are pure delight - I got excited from the moment I put them on. Plantronics is a brand that continue to impress with its stylish design features, excellent sound quality and affordable prices.
I've spent several happy hours listening to an eclectic range of musicians, from Jethro Tull to Eva Cassidy, Israel "IZ" Kamakawiwoʻole and The Beatles. The headphones easily coped with a range of music.
I started by listening to the smooth pure tones of "Somewhere Over the Rainbow." Eva Cassidy's guitar sounds amazing, as does Israel's ukulele, and when I listened to "E ala E", the bass sounds were incredible.
I have no idea how the built-in equaliser is supposed to work. I only care about the end result, and it's amazingly pure.
I had one episode on one of Iz's tracks where he did a voiceover. Not kidding, but he made me jump and turn to see who was there!
Once my heart started beating again, I watched Jeff Lynne discussing his production of The Beatles' final songs. Working from a cassette tape of John singing and playing piano, he did some amazing things to enhance the voice, adding Paul's "ghosting" to flesh out John's rather tinny-sounding lyrics. The end result made my eyes moisten.
… I interrupt this article because my pesky relative's flight has been diverted from Hamilton to Rotorua. My wife sounded even better through the headphones as the music paused. Her vocal tones were clearer and more endearing than in real life!
There's a scientific reason for the sound quality. Some sound boffins I read talked about Plantronics. Moving between EQ "Balanced" and "Bass Boost" gives you a sound quality that is quite deliberately aimed to give you the most authentic sound experience available. A charge reportedly lasts for a reported 18 hours, a long time between drinks! After several days of use, I'm still getting the "battery high" indication.
While waxing poetic about the sound quality, I've almost forgotten to mention "multipoint technology." In a nutshell, it means that you can pair to multiple devices. When the phone rang, the transition from laptop to phone was smooth.
Many of you will identify with struggling to find controls by touch. It's no fun having to take off your headset to locate the right button. I'm happy to report that everything can be found by touch very easily.
Plantronics have also kindly labelled the inside of the headphones with "L" and "R" respectively, ensuring you will never ever put these headphones on back to front. That's a good thing, because I still can't see where the very good microphone is hidden.
I went to their website and discovered that this model comes in three colour choices. My review set is "Khaki" and I like its stylish simplicity, as well as its incredible comfort.
Plantronics set out to create a moderately priced and feature-packed headset, and they haven't disappointed.
Related stories
Top stories