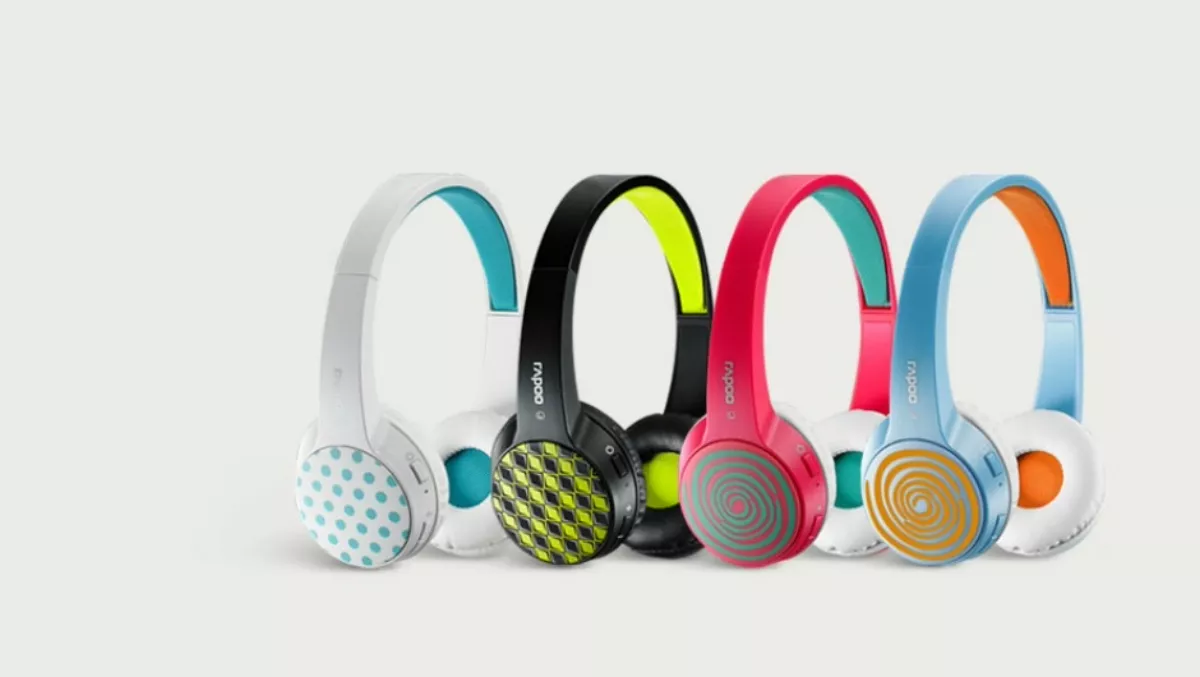 Hands-on review: Rapoo S100 Bluetooth Headset
FYI, this story is more than a year old
In nature, yellow and black means danger. But with the Rapoo S100 Bluetooth headset, yellow and black means 'DON'T DISTURB ME WHILE I LISTEN TO MY MUSIC!' Well, perhaps that's a slight exaggeration.
The wireless headsets come in a variety of designs - my review set came in yellow and black so it seemed an excellent match for music lovers like me, and those who want to be immersed in the music without disruption.
The headset has a relatively minimalistic plastic design, flexible and padded with relatively small earcups. The coloured decorations on the side can be unscrewed and replaced for added customisation. The adjustable headstrap can give you an extra 3.5cm of room. It's comfortable to wear for long periods, and unless you're into some hardcore headbanging, it won't fall off your head.
Bluetooth 4.1 connection is easy and can support dual-devices, including phones and tablets. The Bluetooth transmitter is also reliable, only cutting out when I walked to the other side of the house, behind walls and other obstacles. The power and volume buttons are easily accessible on the left ear cup. Short press the volume buttons to toggle between tracks, long press them to increase or decrease the volume. A short USB cable is included for recharging the lithium-ion battery. With 15 hours battery life and a 3 hour charging time, this headset will go the distance.
While the headset looks fun and funky, sound performance is also important. The bass tones are heavy and pronounced - this works for most genres but for others it feels like you're listening through blocked ears. This isn't entirely the fault of the headset, so if you know how to adjust music levels through mixers (or choose the correct sound setting for the right music genre), you can improve the quality of the sound output. The headset is good at blocking most external sounds out - I happily drowned out the sound of the vacuum cleaner with them, but if you're on the train, other people will hear your music leaking out. The Rapoo Music app is good if you want to use NFC pairing as well as Bluetooth, but otherwise it's just the most basic music player and the option to attach lyrics.
I found the integrated microphone to be a little muffled at times, but overall it performed well. On my Samsung phone, S Voice picked up voice commands with no problems. I also used a third party app to further test the microphone quality - while speech was intelligible and good considering its size and placement, the microphone could do with improvement in future models.
All told, the Rapoo S100 Bluetooth headset is bright and funky, with decent sound performance. The microphone quality is good but could be improved. Whether you're on the train or at home, these headphones will bring brightness to your outfit, brightness to your music and brightness to your day.
Related stories
Top stories