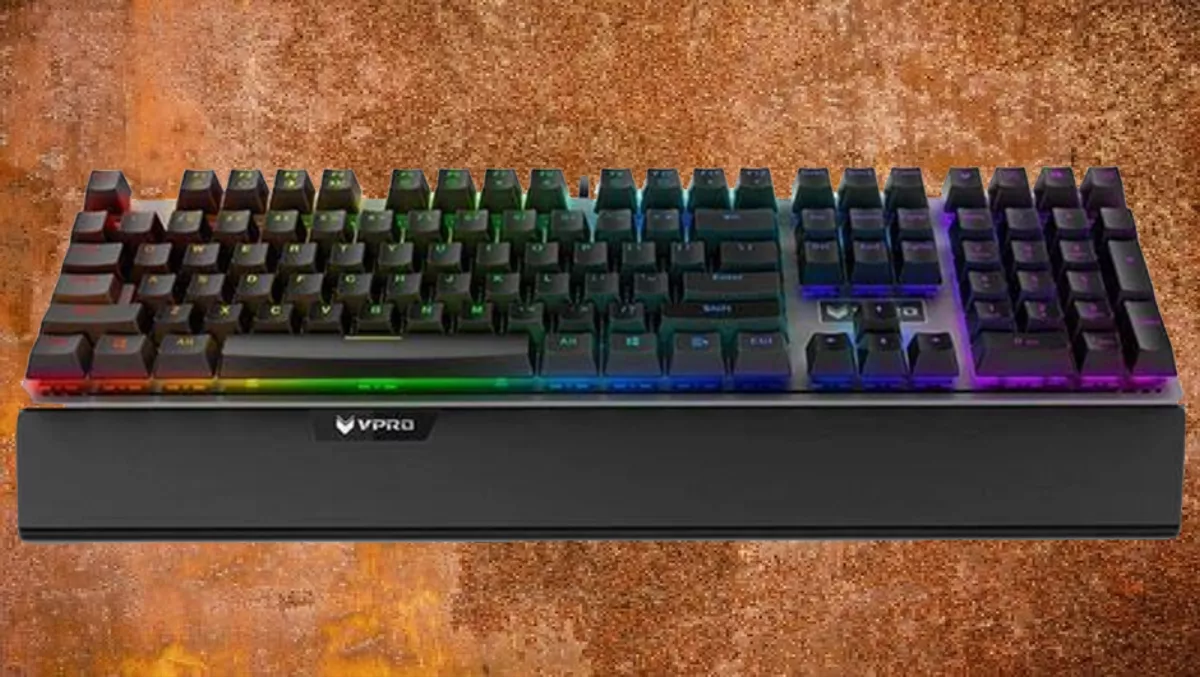 Hands-on review: Rapoo V720 mechanical gaming keyboard
FYI, this story is more than a year old
The Rapoo V720 RGB backlit mechanical gaming keyboard might be a mouthful to pronounce, but less of a mouthful to use. It's a keyboard that looks like a lightweight keyboard and feels like a midweight, weighing in at roughly 980 grams. A few months ago, I reviewed Rapoo's V710 mechanical keyboard, and this one definitely offers improvements over its predecessor, particularly where the drivers are concerned.
Build
As I mentioned, it's a fairly lightweight, plastic addition to the range, with a detachable armrest and mechanical keys that reportedly last up to 60 million operations. As with the V710, the backlit keys come in a range of colours and can be changed using the V210 driver or the VPro button in conjunction with some of the F1-12 keys.
The Blue Switch mechanisms under the keys make them springy to the touch, although the lightweight feel is still in mind when considering their sound, which is loud, but – not quite such a bassy 'clack' as some of the other keyboards I've reviewed.
No keys got stuck, no fingers slipped, and it even held up to some steady keyboard mashing, making sure that its 1ms high-speed response claims live up to the hype. I tested the "non-conflict" design which allows simultaneous use of the 107 keys, and yes, it does just that.
The keyboard is powered by USB and is compatible with Windows devices. The built-in flash memory allows keyboard configuration in game mode without a driver, so if that's something you need for your games, then this keyboard has got it.
The driver
You won't find the V210 driver on Rapoo's website yet – I found the download on Rapoo's ANZ Facebook page, shedding light that Rapoo now has a local presence outside its base Chinese market.
Unlike its predecessor's driver issues, Rapoo has considerably improved the look and feel of this new one. Clearly they have anticipated demand for the product.
This driver is the real deal. You can set up your five gaming profiles with LED lighting configurations, customised key combinations, macros and macro editors, including pre-configured macros for Minecraft, Battlefield 3, Dota 2, Borderlands 2 and others.
Conclusion
Rapoo, with effort, could start being a serious competitor in the gaming market, alongside the big players like Logitech, Razer and Corsair. Driver-wise, the V720 is far superior to that of the V710, although it's important to realise that this is one for people who like relatively compact mechanical keyboards. Depending on your desk space and preference, this could be a keyboard for you. Give it a shot! You might just be on to a winner.
Related stories
Top stories