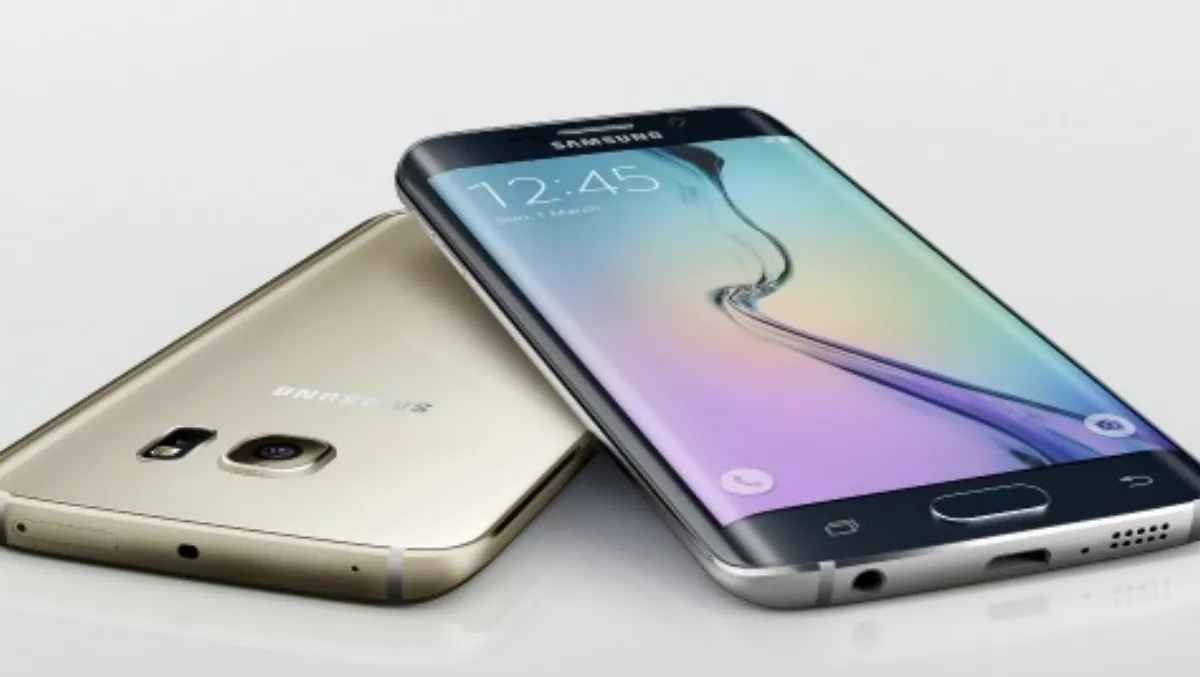 Hands on review: Samsung Galaxy S6 Edge
16 Jun 2015
FYI, this story is more than a year old
The Samsung Galaxy S6 Edge is in a league of its own. It's the full package. It's hard to keep up with all of the technological improvements that occur in our phones, and it seems as though there is a new one to look out for every other month. The hard work has been done for you in this case. The best part is that this smart phone is available in New Zealand. That's right, the good old NZ now has its hands on the Samsung Galaxy S6 Edge. Have you heard of it?
By comparison, the Samsung Galaxy S6 Edge is like the golden child to its older sibling, the Galaxy S5. Launched in the middle of April, the Samsung Galaxy S6 Edge has been raved about by hordes of tech and gadget sites. They've had plenty of time to find a flaw in its brilliance and elegance, yet it is still receiving nothing but praise. The Galaxy S6 has more to offer than the Galaxy S5.
As mentioned, the Galaxy S6 Edge is the golden child to the Galaxy S5 in that, it's stronger, lighter, smarter, a better camera, and has a much-improved identity. It's bold in design, with a curved screen that's first-of-its-kind. As Samsung put it, the S6 Edge "is the worlds first dual-edge display," designed to be more resistant to damage.
Let's say that you've just dropped your phone face down on the floor. Now, you're about to flip it over and see if the screen is shattered. The glass used in the S6 Edge is Gorilla Glass – it's up to two times stronger than it's competitors, so, odds are, shattered glass is not in it's future.
The Samsung Galaxy S6 Edge has an improved 5-megapixel front camera. Samsung made sure that the better image quality was matched by better resolution, improving the Galaxy S6's screen to 1440x2560 in comparison to the Galaxy S5 and it's less impressive 1080x1920 pixels. Plus, with the Galaxy S6 Edge's 120° wide-angle lens, your friends can join your selfies.
Typically, when buying a smart phone, colour is limited. Samsung has stepped away from the Galaxy S5 and it's less-than-spectacular two colour options – white and black. The Samsung Galaxy S6 Edge now comes in white, gold, blue or green. A little bit of individuality is a wonderful thing.
Are you curious about pricing yet? Well, the price depends on your storage needs. The 32GB Galaxy S6 Edge can be found priced as low as $1,169 with included 1 year NZ warranty. The 64GB Galaxy S6 Edge and can also be purchased with a 1 year NZ warranty for as low as $1,214.
If price is your biggest concern then you must have forgotten about battery life. Not having to go back home for your charger, hunt for an outlet or have dead phone when you need it is priceless. You get up to four hours of use from a ten-minute fast charge with the Samsung Galaxy S6 Edge. What's that worth?