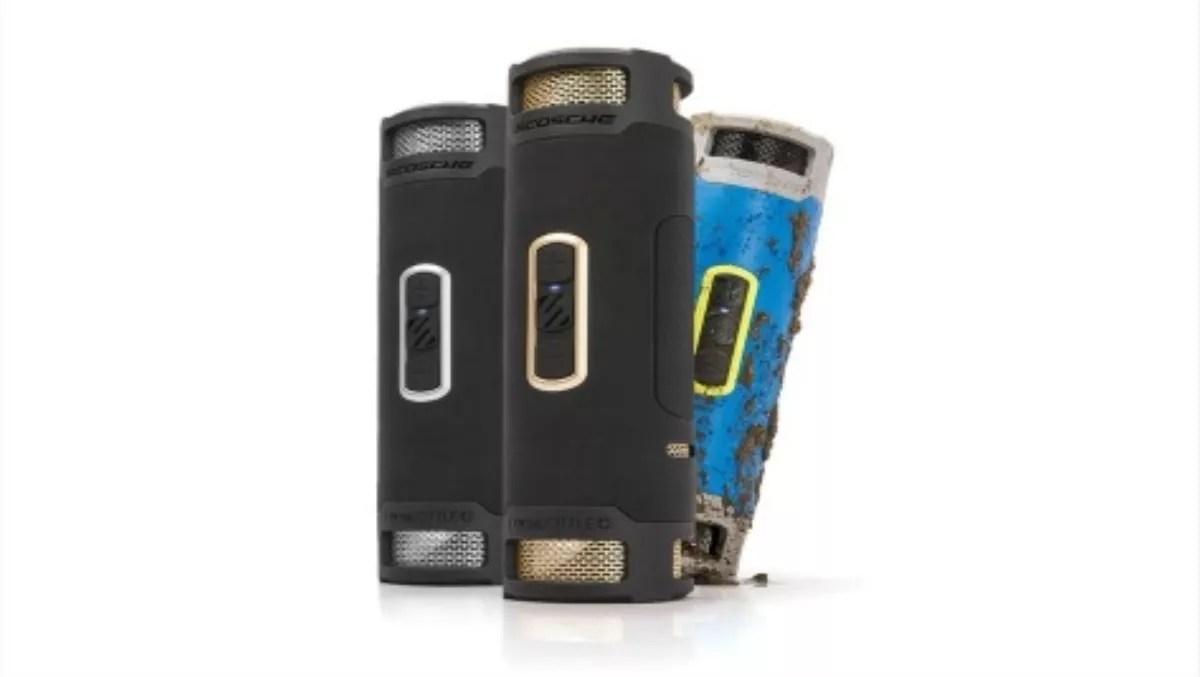 Hands-on review: Scosche BoomBottle+
FYI, this story is more than a year old
Scosche BoomBottle+ is a wireless speaker designed for great sound and the rigours of your outdoor lifestyle. Whether you're chilling at home, or hiking, biking, camping or kayaking, this speaker will give you decent sound through Bluetooth connection to your audio device. It can even act as a backup power reserve for your mobile device.
The BoomBottle+ has a convenient switch for changing indoor/outdoor settings. The indoor setting is loud and pumps very good bass. The outdoor setting is even louder and can transmit sound across reasonable distances, though even with a subwoofer it can be quite distorted at full volume.
You can also specify mono/stereo settings if you have multiple speakers and want to set up a specific sound environment. The BoomBottle+ doesn't have manual EQ settings but you can control these through your own mobile device's music player.
The BoomBottle+ does quite well with a variety of music genres. Dubstep is a genre that puts any speaker to the test and it performed well, but it sounds better on the indoor setting because of the increased bass.
I was impressed by the way the BoomBottle+ manages to capture the depth in multi-instrumental music like rock and orchestral. With this, you can literally feel the music when you hold the speaker.
To power on, press the multi-function button once. Press once more to pause, quickly press twice to skip forwards and three times to skip backwards.
Press and hold the button for six seconds to power off. Six seconds is a long time to be pressing a button just to turn it off, but it's an effective safeguard against accidental knocks when you're out and about.
I love that the BoomBottle+ can act as a backup battery reserve so you can charge your mobile device directly from the speaker if you need an emergency charge.
This is a great feature that will serve you well when travelling, because nobody wants to find themselves in the middle of a forest with a flat phone battery.
The BoomBottle+ is waterproof to just under one metre deep; it also floats so it's easier to retrieve if it lands in the water on your adventure. The hollow speaker grills surrounding each are supposed to keep out dust and dirt though I suspect it may be a little difficult to clean out sand and other small particles.
The smooth rubber could do with a little more texturising for better grip. The battery life is commendable - I managed to get hours of play out of it and it didn't run out. With a reported 15 hours battery life, this should be able to carry you through most outdoor situations.
The BoomBottle+ adapts well to indoor and outdoor environments; it has a sturdy design and the option to act as a backup charger for your device. Combine all these and you have a winning formula that is fit to travel on your adventures, wherever they may take you.
Related stories
Top stories