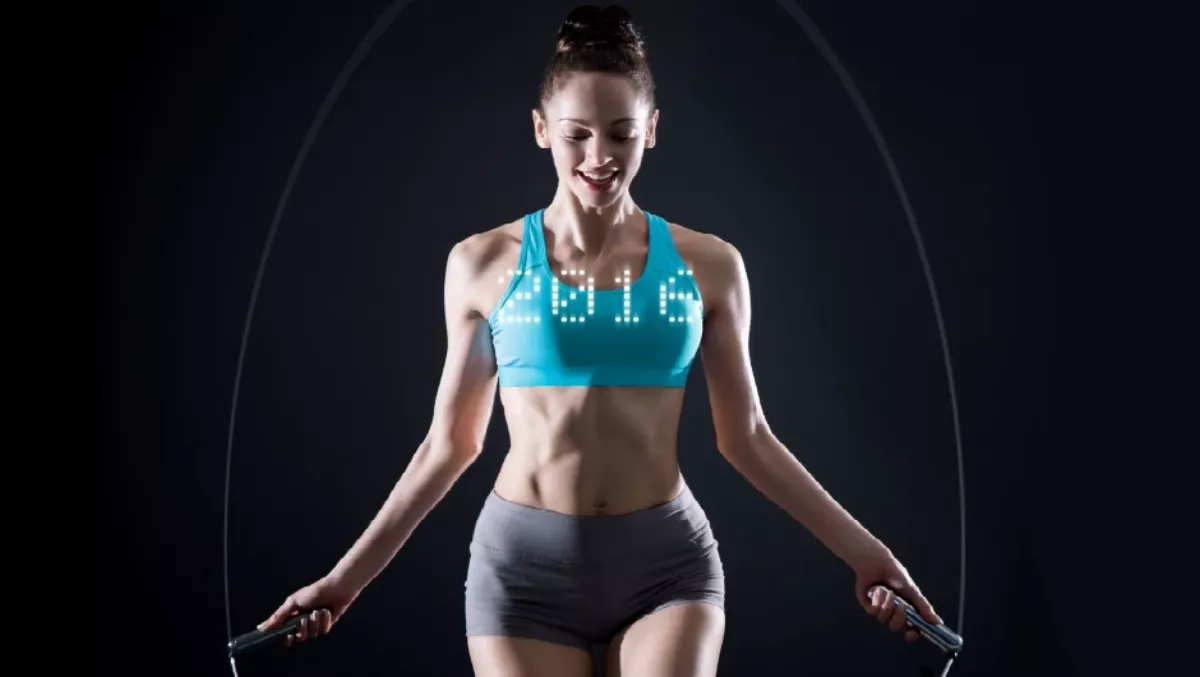 Hands-on review: Smart Rope - the evolution of a classic
FYI, this story is more than a year old
The Smart Rope has just landed on our shores. It is essentially an LED-embedded jump rope that displays the number of jumps in front of you. It is equipped with 23 LEDs, capable of representing four digits, and the LEDs fire at different times in the revolution to give the appearance of a display floating in front of you - a very clever innovation.
The Smart Gym app runs really well, pairs with the Smart Rope via Bluetooth flawlessly, has a great style and includes a number of exercises to try as well as unlockable achievements. The current exercises available in the Smart Gym app are: basic count, where it simply counts how many jumps you do, how many minutes you've been exercising for, and roughly how many calories you've burned, and 'Interval Training', where you choose a level and try to do three sets of that number of jumps, with an interval between each set of jumps.
There are achievements or awards that you can unlock for doing a certain number of jumps over time. You can also compete against your friends, view the leader board, or view your personal exercise history.
360 degree tracking allows the rope to detect full 360 degree revolutions and track them as complete jumps. When I tried the rope, it was very accurate and never seemed to miss or add a jump. You can fully charge the Smart Rope in 2 hours, which then allows it to be used (in its smart form) for 36 hours, which is the equivalent of more than 30 days of hour-long workouts.
The handles have a comfortable 45 degree angle, which allows them to be held naturally, at the ideal path for the rope to travel. It also allows for the handles to be evenly weighted so that you have more control over the LED display. There are also two sets of ball bearings in each handle, which allow the rope to rotate very smoothly.
The Smart Rope is a nifty evolution on a normal jump rope. It feels comfortable and the app is well designed and syncs perfectly with the rope and even estimates your daily goal based on the information you enter, such as gender, birth date, height and weight. You can buy the Smart Rope in a variety of handle colours and soft grip colours.
Want to know more? Click here for further details.