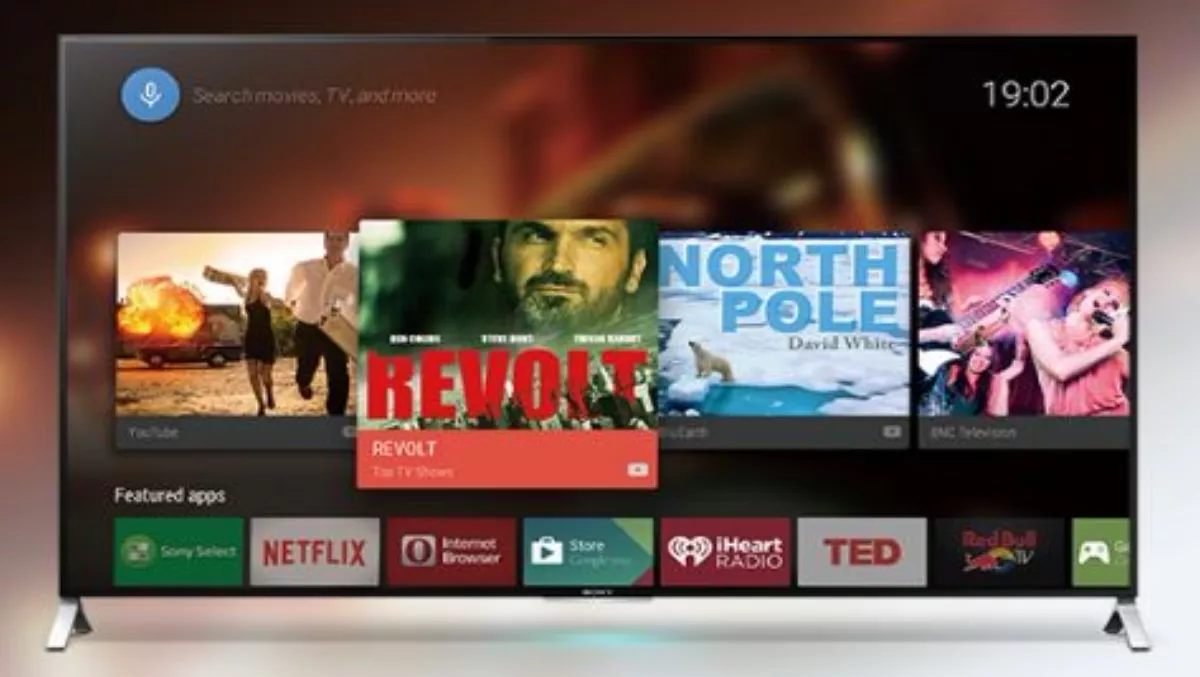 Hands-on review: Sony Android Smart TV
FYI, this story is more than a year old
With competition escalating in an already tough market, TV makers are striving to develop a compelling product that'll give them a unique selling point to appeal to the hearts, minds and (most importantly) the wallets of buyers.
Sony has boldly gone where other TV makers have yet tread, adding Android into their 2015 TV range.
When unboxing the Bravia KD-55X8500C, one question burned in my mind: Can Sony succeed with an Android flavoured telly when earlier industry attempts at an Android TV solution bombed so badly?
Bells and whistles
When unpacking the KD-55X8500C, you'd be forgiven for wondering just where that little green droid had got to - there's really nothing to hint at the smarts lurking behind the KD-55X8500C's roomy 55" screen.
Looks-wise the KD-55X8500C looks like any other 55" LCD TV, albeit with the added design flair you'd expect from Sony.
This said, once the base, power and HDMI and antenna cables are all attached, I found firing up Android to be as easy as powering up the TV and hitting the Home button on the bundled remote.
The Home screen consists of banks of horizontally arranged icons, with the first row recommending apps and video clips as well as Google video and access to the Android play store.
The interface is simple, elegant and is designed for usability in a lounge situation. Big, vivid icons are readable from the comfort of a sofa, and are easily navigated using a remote.
As nice as the interface is, there is scope for minor improvements.
It would have been useful for the KD-55X8500C to download freeview/SkyTV EPG data and to include links broadcast content on the home screen, but TV integration was limited to a single "Watch TV" icon.
Not a biggie but hopefully something for Sony's next smart TV or a future software update.
After downloading a bunch of apps and watching several boatloads of video clips, the recommendations on the home screen began to surprise me with an uncanny ability to accurately pick my viewing preferences. This proved pretty handy, and was a great way of finding new content.
As clever as the KD-55X8500C's ability to pick content that'd appeal to me was, my ever patient wife has completely different viewing preferences, and really didn't get much out of the TVs recommendations which were mostly based on my viewing habits.
While this is likely to be an issue for most households, it might best be best remedied with custom user profiles/logins as part of a future software update.
Grizzles aside, I really liked the fact that the KD-55X8500C displayed a horizontal list of all its inputs on the home screen which made switching to external devices a hassle free, intuitive process.
In use
Where the KD-55X8500C really shone however was with its built-in 16GB of memory and ability to run Android apps.
This allowed me to track down an android version of Kodi (old timers will better know it as X-Box Media Centre), which when combined with the TVs networking chops, allowed the KD-55X8500C to play video clips, stream music and show off holiday photos off of a networked hard-drive.
Another pleasant surprise was the KD-55X8500C's integrated Chromecast chops. Using the Chromecast app on my phone I was able to cast photos, video, music off my Android phone directly to the TV. No Chromecast dongles were harmed in the making of this review.
The KD-55X8500C is also Bluetooth friendly, which meant I was able to pair a Logitech Bluetooth keyboard and PlayStation 3 controller.
The keyboard made entering web addresses and other info into the KD-55X8500C much less of a chore. The PS3 controller also made gaming really enjoyable.
Finding apps was mostly intuitive as the KD-55X8500C's android app store only allowed access to Android TV friendly apps. These are divided into Entertainment, TV Remote Games, plus Casual and Action games for gamepads.
While 3D Mark chugged along at a miserable 1.9 frames per second, the games I downloaded and installed played without a hitch. Gaming on the KD-55X8500C felt largely on a par with a Playstation2.
The KD-55X8500C's LCD panel supports 4K (4x1080p HD), and even with up-scaled freeview, SkyTV or Blu-Rays, the picture looked crisp with no discernible pixel structure.
Out of the box contrast levels were a tad washed out, but this was remedied with some judicious tweaking in the KD-55X8500C's comprehensive picture menu.
Here's Hoping Freeview or Sky soon broadcast 4K content as 4K capable TVs become increasingly affordable and commonplace in Kiwi households.
Sony supplied two remotes with the KD-55X8500C. One is a slick touchpad remote that lets you flick your finger to select menu items and can also do voice searches over Google.
In use, voice search managed to accurately decipher my quirky kiwi accent 99% of the time, depending on how much noise was going on around me.
The other remote was of the standard infra-red TV remote variety that handily included a large white button with NETFLIX boldly printed in red, allowing for simple one-button access to Netflix.
For those with an unlimited data allowance on their broadband plan, this greatly simplifies all things Netflix related.
Verdict
If your family are all tablet or smartphone users, Sony's Android TV range is bound to have something that'll appeal to everyone.
From gaming through to media and more connectivity options than you can point a stick at, there's a lot on offer with the KD-55X8500C.
While the early Android TV implementations felt a lot like Google had mushed a smartphone interface into a TV screen (which when using a TV remote, made for a horrible user experience), Sony's efforts with the KD-55X8500C felt seamless, integrated and above all, easy to drive.
Perhaps one of the biggest side benefits of an Android powered smart TV is the fact that features can be extended. Additional functionality such as Freeview plus and possibly streaming to Bluetooth headphones are all possible via future updates.
As the number of music and video streaming services continues to proliferate, having a TV with Android integrated just makes a tonne of sense, and is a great way to minimise set top box and cable clutter.
Tech specs
RRP: $2624 Screen: 55", VA LCD, LED backlit, 4K (3840x2160), 3D capable Dimensions: (HxWxD) 84.4 x 145.3 x 7.8 cm (without stand) Weight: 24.1 kg Connectivity: HDMI (4x 2.0), USB (3x), Ethernet, SPDIF Optical, HDMI-ARC (1x), Headphones, Bluetooth, 802.11ac Wi-Fi Freeview tuner Video playback: MPEG4, HEVC, VP9 OS: Android TV (5.0) Remote controls: Bluetooth touch remote, IR remote
Related stories
Top stories