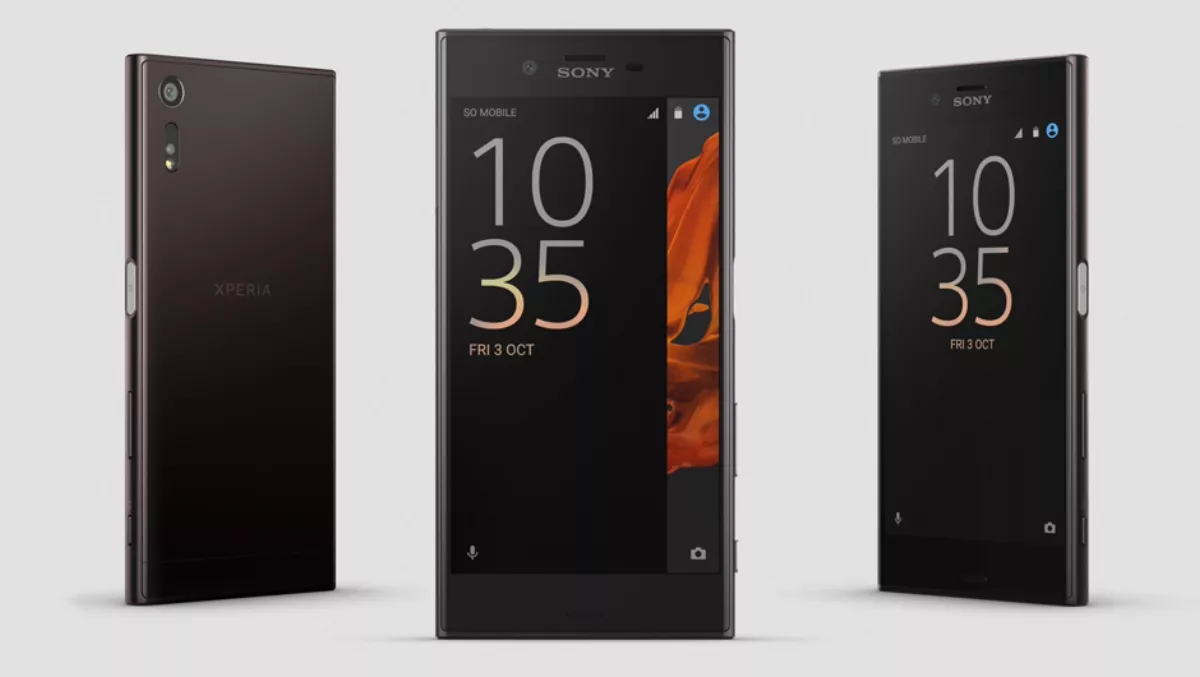 Hands-on review: Sony Xperia XZ smartphone - sleek, smooth and understated
FYI, this story is more than a year old
If you're going to review a smartphone, you have to take the time and you have to do it right. I've spent almost four weeks using the Sony Xperia XZ as my primary phone, and it is amazing.
Sony is one of those brands that doesn't even get a look-in when it comes to IDC's top five smartphone vendors, and granted its range is pretty small. In all honesty, this phone should give them far more credit.
The flagship XZ has been built in the way you'd expect a high-end smartphone. Aluminium back, gorilla glass front (slightly curved), large (but not quite large enough to be a phablet), fingerprint sensor, high-quality cameras and a Qualcomm Snapdragon 820 processor means Android 6.0 can handle almost anything you can throw at it.
Retailing at $1099, is this thing worth the dollars? Let's take a look.
Build and specs
Aluminium with tempered Gorilla Glass that's slightly curved at the edges, the phone is square, black and sleek. Personally I found the squared off corners to be a little pointy – a departure from the curved edges of other Xperia phones.
In my four weeks of using it, it attracted fingerprint smudges like there's no tomorrow. The back got very slightly scratched so a case is recommended. It's also dust and water resistant. That in itself is a common feature amongst newer phones, but nevertheless it's something to appreciate when you're out in the rain. The IPS LCD screen is vibrant, crystal clear and oh so bright. It is a dream to look at and work with.
There's a volume toggle and camera button on the side, as well as the power button/fingerprint sensor. On board, you have 32GB storage with the ability to add micro SD storage if you so desire.
I found the Nano sim/Micro SD slot a little fiddly. On this demo phone, you sit the Sim and SD upside down on what is essentially a tray that you insert into the phone. This could have been built better, but then I'm used to phones with removable batteries and where there's space in the back for more secure fastening.
The fingerprint sensor doubles as power button on the side – my small hands found this awkward to reach at times, and the fingerprint sensor can be a bit finicky based on where you place your fingers. The XZ would benefit from better fingerprint sensor placement on the back of the phone.
The 2900 mAH battery, according to the stats, provides 17.5 hours talk time and 24.5 days on standby. With a USB-C charger, the XZ is optimised for USB 3.0. I found that it can take a while to charge on different devices. Through my work laptop: A few hours, but on my home computer it took a very long time.
Stamina mode can disable some apps from running in the background, so you can get around 3 days of light to medium usage. This will last about a day and a half with HEAVY usage (calls, music, apps etc). The notification light turns from red to green when battery charged to more than 90%.
I used the phone on stamina mode for much of the testing period, and found I could squeeze about 2.5 days out of it. Ultra stamina mode disables pretty much everything except the main apps. Definitely look out for this in the battery settings menu.
Features and OS
Android Marshmallow (6.0.1) is loaded on this phone. It looks beautiful, operates well - what more could you ask for? Well, I couldn't quite find a native file manager so settled for a third party app that did much the same job.
Sony puts some of its own interesting apps on, such as Playstation 4 compatibility, and also Dualshock 4 so you can essentially use Playstation controllers with your phone.
Graphics are superb and the speaker is loud (although still slightly tinny) for a smartphone, but you expect that. Music can drain the battery quite fast, but phone calls and voice recordings are crisp and clear.
The Qualcomm Snapdragon processor only faulted me once: Firefox was slow to scroll through Facebook news feeds, but it handled heavy duty games (think Assassin's Creed: Pirates or Suicide Squad) with no lag, even with graphics ramped up to high quality. Otherwise, it was easy to use all apps – from email to documents to maps to chat.
Next up: the cameras. I'm a sucker for great smartphone cameras and this one knocked me over. The Camera is superb. There are plenty of options – even macro photography gives the best photos I have ever seen a smartphone produce. The images don't even need post-processing. The Sony AR apps are a bit of fun too, if you like seeing dinosaurs roaming around in front of your eyes!
The rear-facing camera clocks at 23MP, while the front facing one is slightly inferior at 13MP. In most cases, the photo quality and colour richness are amazing. It also offers 4K video shooting, which doesn't look so great. Sony's photo software gives you full manual controls for tinkering (white balance, ISO, laser autofocus, you name it). I can't recommend the camera enough on this thing. Although technically photo below is from a rampant weed, you can see just how fantastic the colours are.
This phone came with noise cancelling headphones Sony – MDR-NC31EM digital noise cancelling headset, which block out 80% of sound. They're really good if you like deep in-ear canal headphones. Block out bus noise, traffic noise, and even half of the construction work going on nextdoor to the office. Sony has built-in noise cancelling settings, including specific environments and can detect when headphones have been put in the 3.5mm jack. Note: they're not noise-cancelling from outside, so other people will hear your tunes.
So. After almost four weeks of playing with the Xperia XZ, this phone is incredibly good and incredibly understated. For its price point, it offers a great processor, great build and a decent battery life, but most of all, it has a fantastic camera for capturing great moments on the go. It offers fingerprint security, a smooth operating system.
If you have the cash to splurge out, definitely venture into your nearest retailer to see if you can get a demonstration. The Sony Xperia XZ is definitely on my own Christmas wishlist.