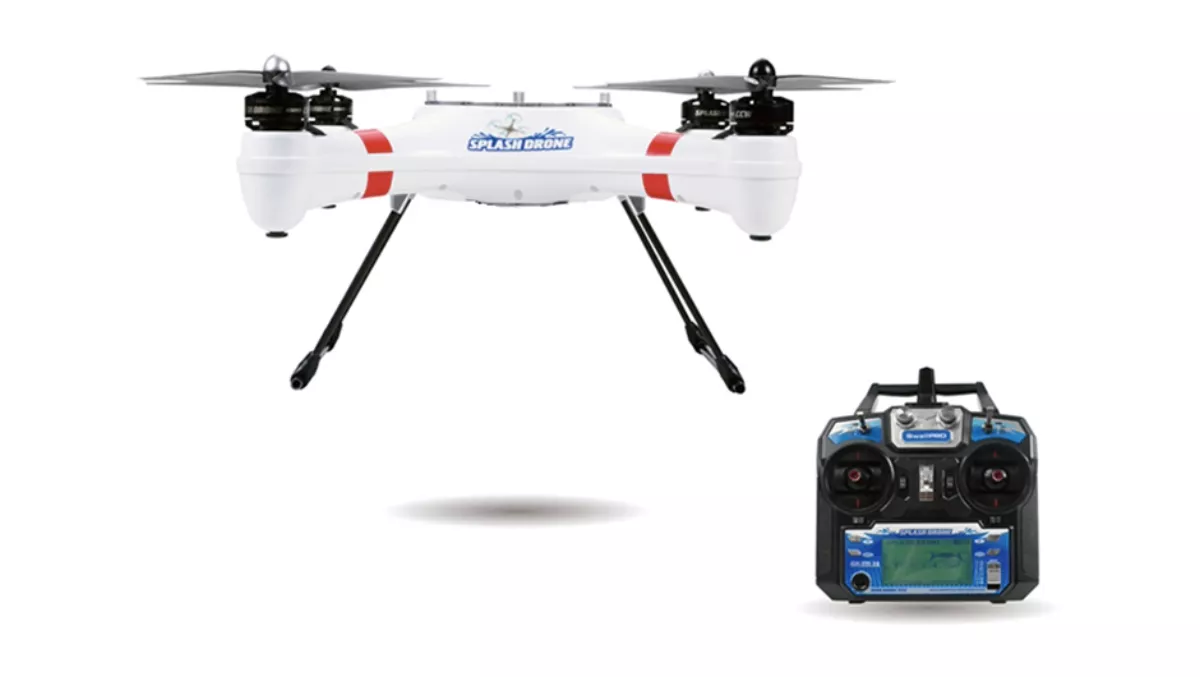 Hands-on review: Splash Drone NZ Plus
FYI, this story is more than a year old
The Splash Drone NZ Plus is a very high-performance, easy-to-use and fully waterproof drone.
It is designed with ordinary consumers in mind, so it comes with a full instruction manual and is easy to get started with. It is fully waterproof, up to and including the propellers.
The most unique feature is the ability for it to carry up to one kilogram in payload. This system can be used to deliver just about any object up to one kilogram in weight, making it useful in a range of industries and hobbies. To name just a few: Surf rescue, beach and boat fishing, coast guards, search and rescue, law enforcement and water sports. The waterproof nature of the Splash Drone also gives it the unique ability to fly through heavy rain and wind.
The Splash Drone NZ Plus also has a completely waterproof gimbal for fully-stabilised video in air and on water, giving you the unique ability to control the gimbal and film above and below the waterline (while the drone floats above).
This is a very useful feature for enthusiasts, sports and other certain industries alike. This couples really well with the drone's invaluable ability to hover stable at any altitude, using as many as 15 satellites simultaneously to calculate and adjust its position.
The drone also has a transmission range of up to one kilometre, which is very useful for capturing aerial footage of long-distance sporting events, as well as for surf rescue and search and rescue operations.
Because it is designed with the average consumer in mind, it also has an automatic return-to-home function. This gives confidence to the person flying it, as it will help prevent people from losing their drone, regardless of their experience.
There are also a bunch of other flight functions that allow you to capture certain types of video and carry out particular tasks. One of the these functions is the cruise control, which keeps the drone flying forward automatically at a steady speed. This is very useful for aerial video, especially if you want to follow a fast-moving object. The other feature is 360-degree flight, which allows you to capture 360-degree aerial video - a very cool attribute.
The Splash Drone NZ Plus also has self-tightening carbon fibre propellers, which can simply be screwed on. They're very strong and durable, and you don't need a wrench to attach/fix them.
Finally, the Splash Drone NZ Plus comes in a nice aluminium suitcase for safe, secure and easy portability.
In conclusion, the Splash Drone NZ Plus is a very high-performance, advanced but easy-to-use drone. It has a range of uses across multiple industries and sports, and its ability to carry a payload of up to one kilogram as well as being entirely waterproof, differentiates it from other consumer drones
Payload Release up to 1kg
Waterproof gimbal for stabilised video (just add your GoPro camera)
Transmission range of up to 1km
Auto-return to home function
Cruise control
Circle flight
Self-tightening carbon fibre propellers
Aluminium suitcase for storage
More information can be found at the NZ Distributor's website, your local Noel Leeming store or a number of Fishing and Outdoor Stores around New Zealand.