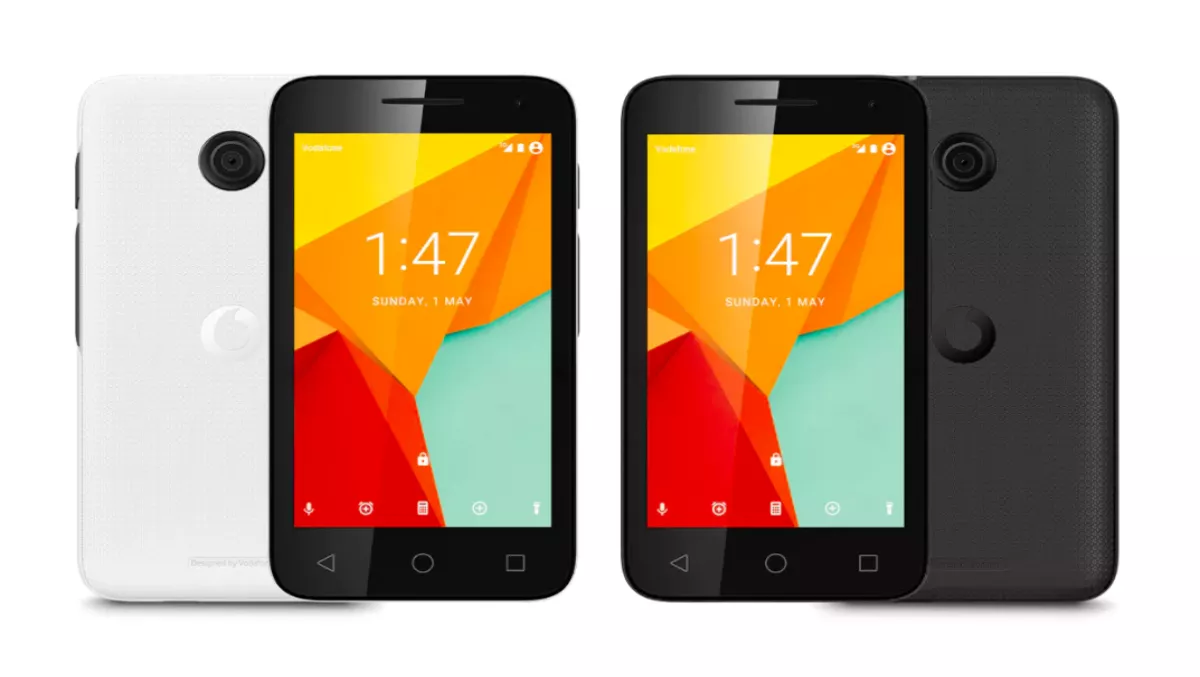 Hands-on review: Vodafone Smart Mini 7 - small and packed with features
By James Fraser,
01 Sep 2016
FYI, this story is more than a year old
The Vodafone Smart Mini 7 is a compact Android phone with plenty of features.
It runs Android 6.0 (Marshmallow), so it comes with all the new features of Android Marshmallow, such as the new apps menu, search bar, favourites, a new stylish clock, lock screen messages, new volume controls and more.
The Vodafone Smart Mini 7 has fairly smooth performance due to its 1.3GHz quad core processor and 4GB RAM. I could flip through screens and apps fairly quickly and with very little lag or input delay.
It has a 2MP camera, which isn't amazing, but it's not too bad either. A little but fuzzy, but for the most part clear enough for most cases. It also packs a 4" touch screen, which is close to the size of an iPhone 4S. However, it does mean that the screen resolution is only 800x480, which is just slightly higher than 480p, so it certainly won't be very good for viewing videos. I also noticed that video playback was just a little bit laggy. If you plan on watching a lot of videos on your phone or playing games, you might want to look into the more expensive Vodafone Smart Ultra 6, which has a 5.5" screen with 1080p resolution, an 8 core processor, as well as a 13MP camera, which means it still has an amazing price to specification ratio.
The audio on the Vodafone Smart Mini 7 was better than I had expected for such a small and low-cost phone. I was expecting the audio to be fairly tinny, but it was surprisingly crisp. With some decent headphones/earphones, it would likely be fine for listening to music, but it certainly won't be anything spectacular. After all, it is only a $79 phone, so it's definitely in the budget category.
The Vodafone Smart Mini 7 also has haptic feedback for the keyboard, as well as the three buttons along the bottom. I personally quite like this haptic feedback on my Vodafone Smart Ultra 6, and it was equally as enjoyable on the Smart Mini 7.
One fairly significant problem that I had with the Smart Mini 7, is that when I had around 5 or more apps open in the background, the phone slowed down significantly, and at times barely responsive. Whether this was specific to the phone I had, or whether it's a common issue across this model, it was fairly off-putting, as I struggled to open the activity to list to close some of the apps, and became increasingly frustrated waiting for the phone to respond.
In Conclusion, if you're looking for a cheap phone that runs smoothly, the Vodafone Smart Mini 7 is a compact, budget phone running Android 6.0 Marshmallow, with good hardware specs for its price, as well as all the new features of Android Marshmallow. It won't be very good for watching videos or playing games due to its fairly low resolution screen and 1.3GHz processor, but it is enough for most standard phone activities, such as browsing the Internet, checking Facebook and reading emails.