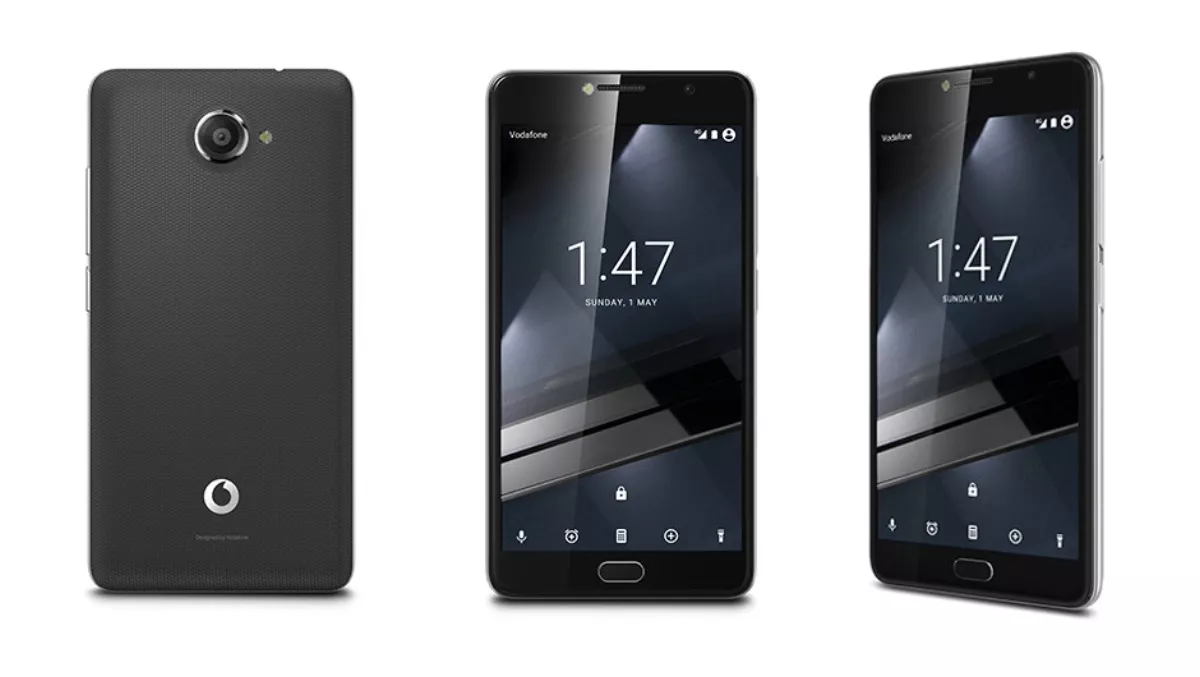 Hands-on review: The Vodafone Smart Ultra 7 - a cracker for mobile games
By Sara Barker,
Tue 30 Aug 16
FYI, this story is more than a year old
The Vodafone Smart ultra 7 has taken me by pleasant surprise. Sometimes things can look nice, but are cheap on the inside. This time, it just doesn't seem to be the case. Despite its plastic backing, this 4G-capable phone-bordering-on-phablet has a lot of guts in it. With the HD screen, decent audio and the smoothness of Android Marshmallow 6.0, it's worth its $349 RRP.
The 5.5" display puts this device almost in the phablet category, but it's worth it for the AMOLED Rainbow IPS screen with 1920x1080p resolution. The colours and sharpness look fantastic; the screen is smooth to the touch. The specs mention the 'super strong screen' made of Dragontail glass - suffice it to say, leaving it in a bag for a night out on the town left it with no scratches whatsoever.
It doesn't have a fingerprint scanner, so comes with all the usual swipe/pin/pattern security options for those who want to keep their device secure. The sound quality is clear, through both phone calls and recordings.
The only downside - and this is important to snap-happy people like me - is the camera. The quality is okay, but my own Samsung phone that's not only older but with lower specs (on paper, anyway), and that takes far better photos.
The 13MP rear camera and 5MP front cameras are not going to be winning anyone any smartphone photography awards, but the flash capability is a commendable effort to light up the room in low-light situations.
I loaded a few major Android games: Assassin's Creed: Pirates, Asphalt 8, War Dragons, Word and Photoshop Express. While Asphalt 8 lagged a wee bit, the overall experience could almost pass for a dedicated gaming console through the Octa Core 1.8 GHz processor.
Vodafone has generously added lockscreen shortcut capability, swipe right to favourite app, 'tips' help application (which can get annoying at times) and a couple of other Vodafone apps, but otherwise this baby runs all apps and Android super well.
With 16GB of internal memory (around 10GB after OS), 2GB RAM and microSD slot, you won't be short of storage for a while.
One big problem not immediately apparent to the naked eye is that the 2980mAh battery is not removable. Yes, they've chosen to follow Apple's path, and made it near impossible for you to carry your phone without a charger nearby. Although chargers are prevalent and easily portable, personally I always like to have a spare battery for all my phones.
While the cameras could be improved, and the trend towards non-removable batteries continues, this 8.77mm slim phone is great for those who don't want something cheap but decent specs, at a decent price point – and it has Android Marshmallow.