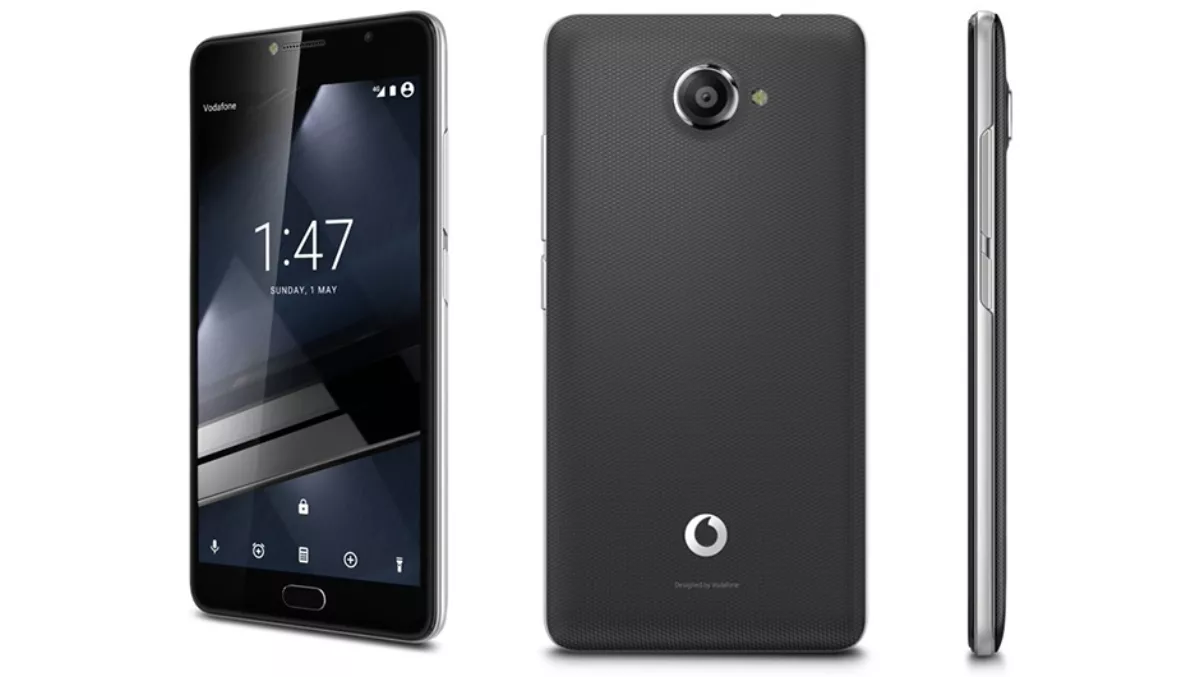 Hands-on review: Vodafone Smart Ultra 7 - more bling for less cha-ching
Fri, 19th Aug 2016
FYI, this story is more than a year old
Vodafone recently launched a fleet of unique smartphones in an effort to provide for buyers on a budget.
I spent some quality time with their most affordable (the Vodafone smart mini 7) and mid-range (the Ultra Smart 7) models. Here's my thoughts on the latter.
Vodafone Smart Ultra 7
Retailing for $349, The Vodafone Smart Ultra 7 is a step up from the Smart Mini 7. Aimed at customers wanting performance, it's also bigger than the Smart Mini thanks to a 5.5" LCD screen. Screen size aside, it also feels great in the hand.
Like the Smart Mini 7, the Smart Ultra 7's rear is hewn from plastic. Alloy sides and a glass front give it an up-market feel. Weighing in at 150g, the Smart Ultra 7 is light and highly pocketable.
Under the Hood
Considering it sells for just a dollar shy of $350, the Smart Ultra 7's specs are not too shabby at all. Gamers will approve of the Ultra 7's Mediatek MTK6755M 8-core CPU. Dual quad cores provide a balance between compute grunt and power consumption. The MTK6755M 's 4x 1.8 GHz cores are ideal for compute heavy tasks, while its battery friendly 4x 1.0 GHz cores are suited for everyday chores.
As well as its 8-core CPU, the Ultra 7 supports hi-res audio. It delivered solid audio off of a MicroSD card over a pair of decent Sennheiser cans. Its 13MP rear shooter is also a step up from the Smart Mini, but RAM is a paltry 2GB with only 16GB for storage.
Powering up the Ultra 7 reveals a crisp IPS LCD 1080 screen. It lacked the contrast of an AMOLED panel, but viewing angles were good. Viewed from off-axis, colour saturation and brightness levels remained fairly constant. The screen is also protected by Dragontrail glass, developed by Japan's Asahi glass co.
On the connectivity front, about the only thing missing from the Smart Ultra 7 is a kitchen sink. It supports 3g/4g, Bluetooth 4.1, WiFi, and NFC as well as HD voice.
In Use
The Ultra has an oblong shaped home button that'll be familiar to most Samsung users. The back and running apps buttons are on-screen. The Ultra also comes pre-loaded with Android Marshmallow.
Vodafone added a bunch of handy tweaks. Customisations are sometimes an annoyance, but Vodafone appear to have only added those that are useful. The lock-screen has shortcuts for access to the Calculator, Flashlight and a Timer. The home screen has a swipe right feature to fire up a nominated favourite app function too. By default, this launches a 'Tips' user guide app.
With typical use, the Ultra 7's 2960 mA battery delivered solid 2 days of use from a single charge. The Ultra 7 didn't beg for quality time with the charger until well into the evening on the second day.
Verdict
Only costing a respectable $349, the spec and performance of the Ultra 7 equates to solid bang for buck value, and it doesn't look or feel like a budget device. If you're looking for a decent mid-range phone on a budget, the Ultra 7 is a solid choice.