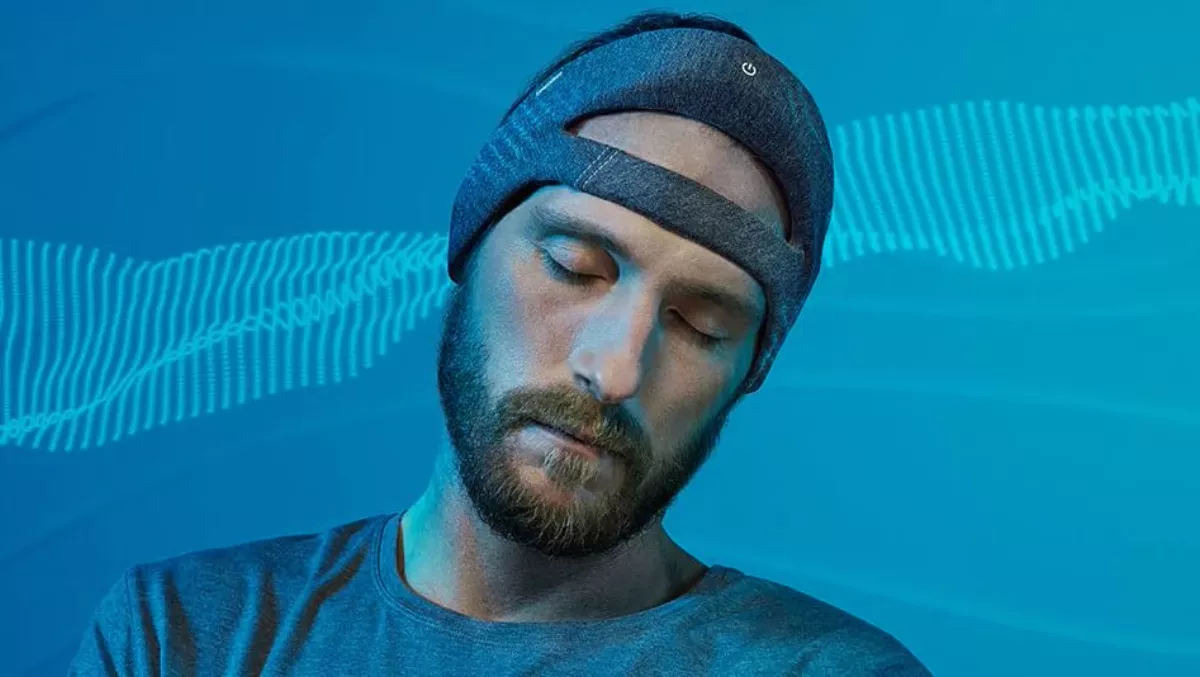 This headband aims to make sleepless nights a thing of the past
FYI, this story is more than a year old
At CES Philips announced SmartSleep, the world's first wearable solution for consumers to improve deep sleep quality for people who do not get enough sleep.
SmartSleep is the latest addition to Philips' growing portfolio of smart digital platforms and intelligent solutions that connect people, technology and data to give consumers data-driven insights into their health and access to professional expertise and advice.
Other Philips highlights at CES 2018 include innovations in sleep and respiratory care, mother and child care, oral health, male grooming and skin care.
Philips chief business leader of personal health Egbert van Acht says, "At Philips, we believe there is always a way to make life better.
"At this year's CES we are showcasing innovations that help consumers take a more active role in managing their health and wellbeing.
"New innovative solutions like SmartSleep, which builds on our leadership in sleep therapy and more than 2.6 billion nights of sleep data collected by Philips over the last 10 years, showcase how we are uniquely positioned to combine clinical know-how with a superb consumer experience.
Nearly 40% of people aged 25 to 54 get less than the recommended seven hours of sleep per night, which is reported to result in concentration, memory and focus loss.
Studies suggest that deep sleep, or slow wave sleep, plays a critical role in resetting our brains to be more alert and focused and that people who experience high-quality slow-wave sleep have been shown to be more alert during the day, with better memory consolidation, executive function and daytime energy.
Unlike other sleep trackers that merely monitor a user's sleep pattern, Philips' new SmartSleep is uniquely designed with two small sensors that detect periods of slow wave sleep and intervene with clinically proven technology to boost it in real time.
Philips' proprietary advanced sleep analysis algorithms, developed in collaboration with leading sleep experts and neurologists, produce customised audio tones that enhance the depth and duration of slow wave sleep.
The device can also be synced to the user's smartphone for an in-depth look at their night's sleep.
The accompanying app logs sleep improvement over time and provides tips and advice on how to get the best possible night's sleep.