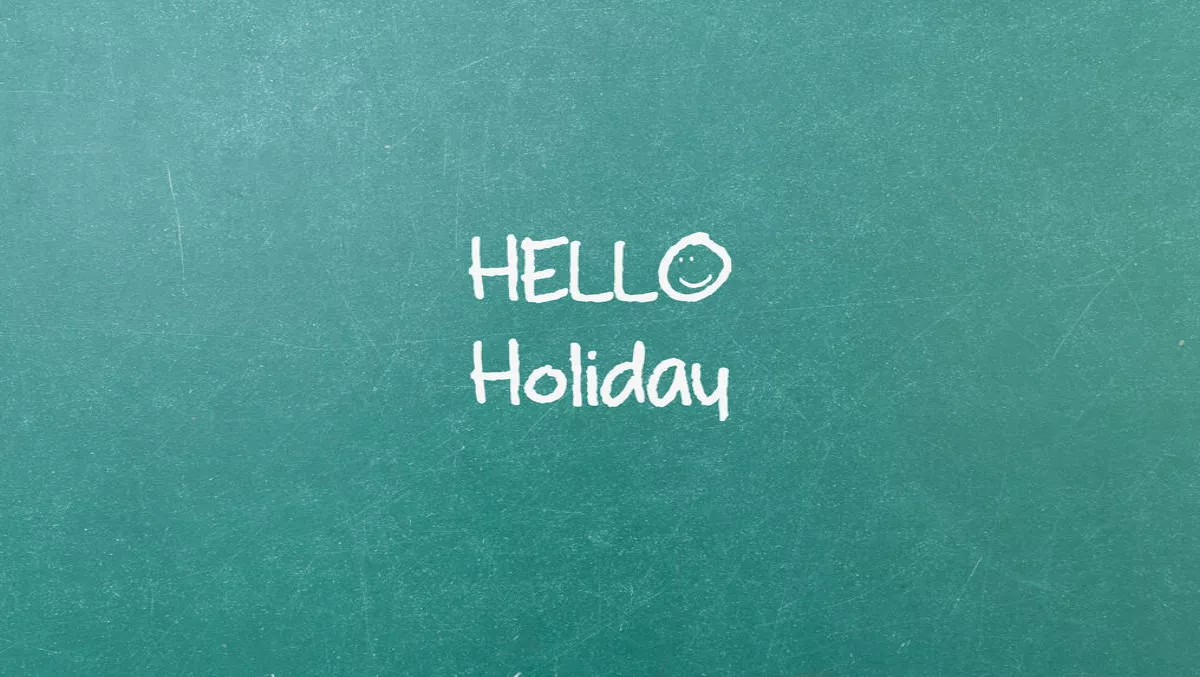 Holidays are a great chance to think about tech for Term 2
FYI, this story is more than a year old
While the school holidays are a time for teachers to catch up on some well-deserved sleep and spend time with friends and family, it is also a chance to get a head start on term two.
Bringing digital technologies into the classroom can be daunting, and teachers can often find themselves on one side of the tech fence and peering into the other.
The first hurdle for bringing any tech into the classroom is ensuring it is effective and not just following a trend. A way teachers can equip themselves is by using the SAMR model.
Take a moment out of your strenuous relaxation routine to do a little casual PD with Educators.
SAMR
The SAMR model, developed by Dr Ruben Puentedura has been around for a while, but is more relevant than ever.
With so much technology bombarding the sector, it is a way for educators to make sure there is an impact and not just a novelty surrounding the tech.
Let's break it down.
Substitution:
This is the first level of the model, and it describes technology that simply replaces ways to perform tasks. An example of this is getting students to print out worksheets to finish and hand in.
The learning and teaching hasn't changed, the result is the same and so is the engagement. This level of technology implementation is often just a way to tick the box for having tech in the classroom.
SAMR shows teachers the ladder and encourages them to go deeper.
Augmentation:
The next level of the model is where things start to change. Augmentation is where the technology brought into the classroom offers a more effective way to perform tasks.
For example, students could use web-forms to take tests rather than on paper, these forms are submitted or viewable straight away by the teacher.
This is augmenting the task and making it more efficient, which means the technology is aiding the learning and not tacked on.
The improved levels of feedback gained by this strategy means the learning experience is essentially fast-tracked, letting educators gather immediate engagement feedback.
Modification:
This is where tech offerings start to become even more transformative. Modification is where the majority of common tasks are improved by technology, a step further into the digital world.
Students could be asked to type essays, then make an audio recording and matching a musical soundtrack to it. These can then be played to audiences of parents and peers.
As a teacher you are able to encourage innovation, learning and expression, as well as creating a sense of permanence or impact. Student work becomes a real product, giving them an amount of pride in the work.
In a recent speech, Associate Minister of Education Nikki Kaye said 'digital fluency' is one of the key new areas the Government is focusing on.
"For young people growing up today, the virtual world is as real as the physical world. Using devices to interact and learn is a natural state of being for them.
"Access is only part of the equation. Just as critical is how digital technologies are used in schools to enhance the learning experience."
Redefinition:
At last we reach our final destination, where as a teacher you can enter entirely new territory with learning. Harnessing the technology to offer tasks that were previously inconceivable.
At the redefinition level, educators can do exactly that. Redefine what it means to teach, what it means to be a student; redefine the classroom itself.
This is where technology completely throws of the appearance of being an extra gadget and becomes a support framework for student-centred learning.
At this level, students can be tasked with creating a video documentary where they are challenged to answer important questions and find outside sources for the insights. This teaches collaboration, encourages curiosity and knowledge seeking; all on the foundation of tech.
The truth of the matter is that these higher level offerings are more difficult to deliver in the beginning. There is a shift in perspective that may be harder for less tech savvy teachers, but with the way the industry is moving, the support is there and more is coming.
"We've invested over $60 million to enhance professional learning and development," says Kaye.
"We've also set up a $1 million contestable fund, to support innovative learning projects that capture students' imagination, and help them become skilled in using and developing digital technologies."
What does this all mean?
For hard-working teachers, who already have so much on their plates, it means that there are achievable steps on the path to tech integration. It also acts as a caution.
As covered in a recent article, education professors have warned against tech for tech's sake.
Senior lecturer in educational technology Dr Michael Cowling says over his years of working with technology in classrooms, it's key to ensure the learning is the core of the task.
"My students love technology, but even in my classes I've realised that technology for technology's sake is a waste of time.
"Asking students to use a laptop without scaffolding doesn't work, but if you gather them around an iPad and ask them to collaborate on a diagram, then you are serving both pedagogy and their love of technology."
Bringing in technology at the substitution level has very little impact and isn't encouraging the collaboration and feedback that tech can achieve.
Even trying to jump into implementing tech at the Augmentation improves the learning outcomes exponentially. With little extra effort on the teacher's behalf.
With the SNUP network, widespread devices -in-class initiatives and a constantly innovating tech scene, the framework is there; all that's left is to build upon it.
The challenge for Term Two is to work out how to get past the 'Tick the Box' stage of technology integration, and really seek out those higher levels. Bring out the learning potential in your classrooms and learn to love the tech.
How do you choose your first steps on the SAMR ladder? Let's leave you with some advice from its creator.
Use your passion. Is there a topic that resonates with your class and why you teach? Try implementing technology with this topic. The engagement is already there for both student and teacher, all you're adding is the tech.
Find barriers that exist in your class. Are there topics that students are really stuck on? Think on ways to enhance learning in this area with technology.
Focus on the future. What topics can you see becoming the best tools for your students in the future? Is it coding or robotics? Data analytics or multimedia? These are areas you can get onboard with early to really set your students up for the future.
Enjoy the rest of your holiday. You've earned it.
Related stories
Top stories